Issues Kicks Off Headspace Tour with Volumes in Fort Lauderdale, Fl
Issues is a metal core band originated from Atlanta, Georgia and currently signed by Rise Records. After the departure from Woe Is Me, Tyler Carter and Michael Bohn (clean/unclean vocalist), formed their own band. Initially bringing along other former Woe, Is Me bandmates, Corey Ferris (bassist), and Ben Ferris (keyboard) to the new project, Issues has morphed into a lineup that now features Carter and Bohn, along with Adrian J. "AJ" Rebollo (guitars/unclean vocals), Skyler Acord (bass), Tyler "Scout" Acord (turntables, keyboards), and Josh Manuel (drums). Impressing audiences right off the rip with their 2012 debut EP, Black Diamonds. Issues started getting their exposure from touring with bands as openers, such as Attila, Make Me Famous, Ice Nine Kills, etc, they soon became a band that was being nominated for Revolver's Golden Gods award in 2014 for Best New Talent and won Alternative Press Music Awards, Artist of the Year in 2015, Issues is ready to take the next step in their evolution with their unique style that unified a spectrum of genres ranging from Metal, to Pop, to even R&B. With the release of their self-titled album in February 18, 2014 and the success they have received in the first week of selling 22,000 copies along with rising up the charts of the U.S Billboard to No. 9.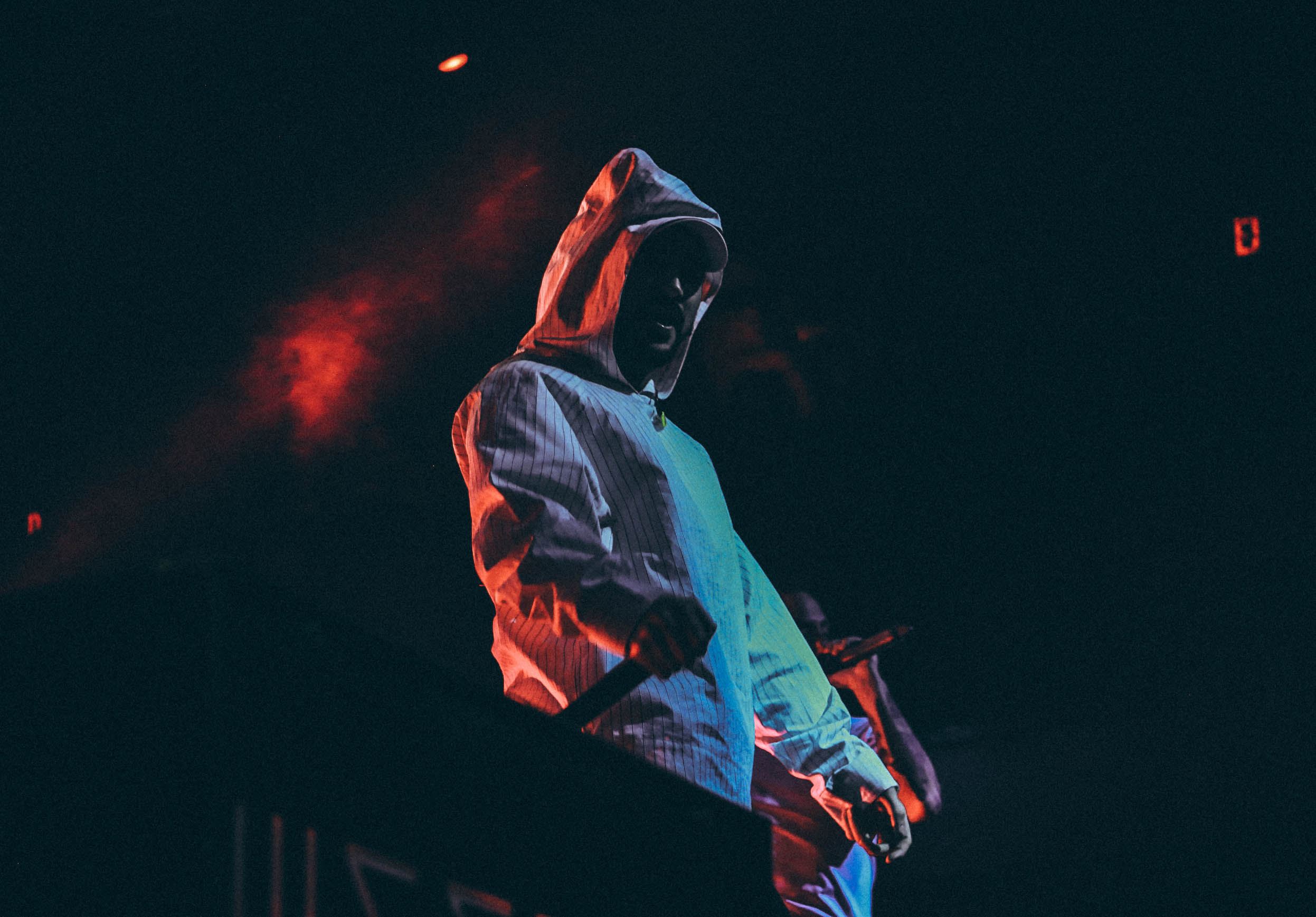 Headspace was released on May 20, 2016 and produced by Kris Crummett and Erik Ron. Headspace is an album with diverse clean and unclean sounds and screams. Instead of sticking to the same sound and metal core like riffs. Issues decided to infused some of genres to their sound, such as some country flavors in the song 'Yung & Dum' and some blues to in 'Rank Rider' and "Flojo" has some fantastic turntable work. Lyrically the songs touch on everything from long distance relationships to abusive parents and social issues. In fact, one of the best songs on the album and definitely the most heavy "Blue Wall" speaks to the current problem of police brutality.
Issues announced their Headspace tour on August 2017 and kicked off their tour in Fort Lauderdale, Fl on September 24, 2017. Both Skylar and Too Close To Touch has hopped off their Summer Warped Tour 2017 and joined Issues Tour, along with Volumes. 'Coma' was the opening song of Issues set. Their set was a magical and mind-blowing experiemce, from the colored staged lights coordinating with every beat and guitar riff to the sing alongs interactions. Issues a phenomenal band which excellence stage presence and they dominate the stage and can rock out any concert hall. "Headspace" is a shining example of a band that is willing to step out of the box and challenge themselves to continue and try something new and unique. They continue to wow the fans and can't wait to see what this talented young band comes up with next.
Coverage and Photography by Tia Powell
For upcoming events and artists features, follow SoundBite Magazine on Instagram, Twitter, Facebook, and YouTube. If you would like to be feature your event, art, music, or company on SoundBite Magazine, please contact soundbitemag@gmail.com for features and promotional inquiries.
Images may not be used, modified, or cropped without permission from Tia Powell or SoundBite Magazine. Please contact Tia Powell or SoundBite Magazine for use of photography.