Bleachers' Rollercoaster Set at The Fillmore in Philadelphia
Last Thursday, Bleachers hit the city of brotherly love on the final stretch of their Gone Now Era - Part 2 tour. It is safe to say that 2017 has been the year of Jack Antonoff - he holds producing credits on some of the year's biggest albums, Lorde's Melodrama, St. Vincent's MASSEDUCTION, and Taylor Swift's reputation, but that doesn't mean his own project's second album would fall short of being anything but brilliant. Bleachers' Gone Now, released on June 2nd, is an energetic and stupendous effort from Antonoff's band, blending powerful messages with lyrics that beg to be screamed, dynamism, and top-quality pop music. And this translated beautifully onstage.
"Dream of Mickey Mantle" kicks off the show, and Antonoff is wearing the hat and coat he's seen wearing on the album cover. He is far away from the crowd and stagnant, almost like he's playing a character. It doesn't take long for him to strip off the costume, slip on an orange baseball hat, and pour his heart out onstage. It is a tremendous thing to watch.
Even at a 2,500 person capacity venue, every moment of the Bleachers show feels intimate. Seeing that cathartic release of emotion by the band makes everyone feel touched and privileged to be able to witness such a moment. Antonoff brought out a cake to celebrate a band member's birthday. When a fan announced it was her birthday too, he promptly brought her onstage, had them blow out the candles together, and sang them happy birthday.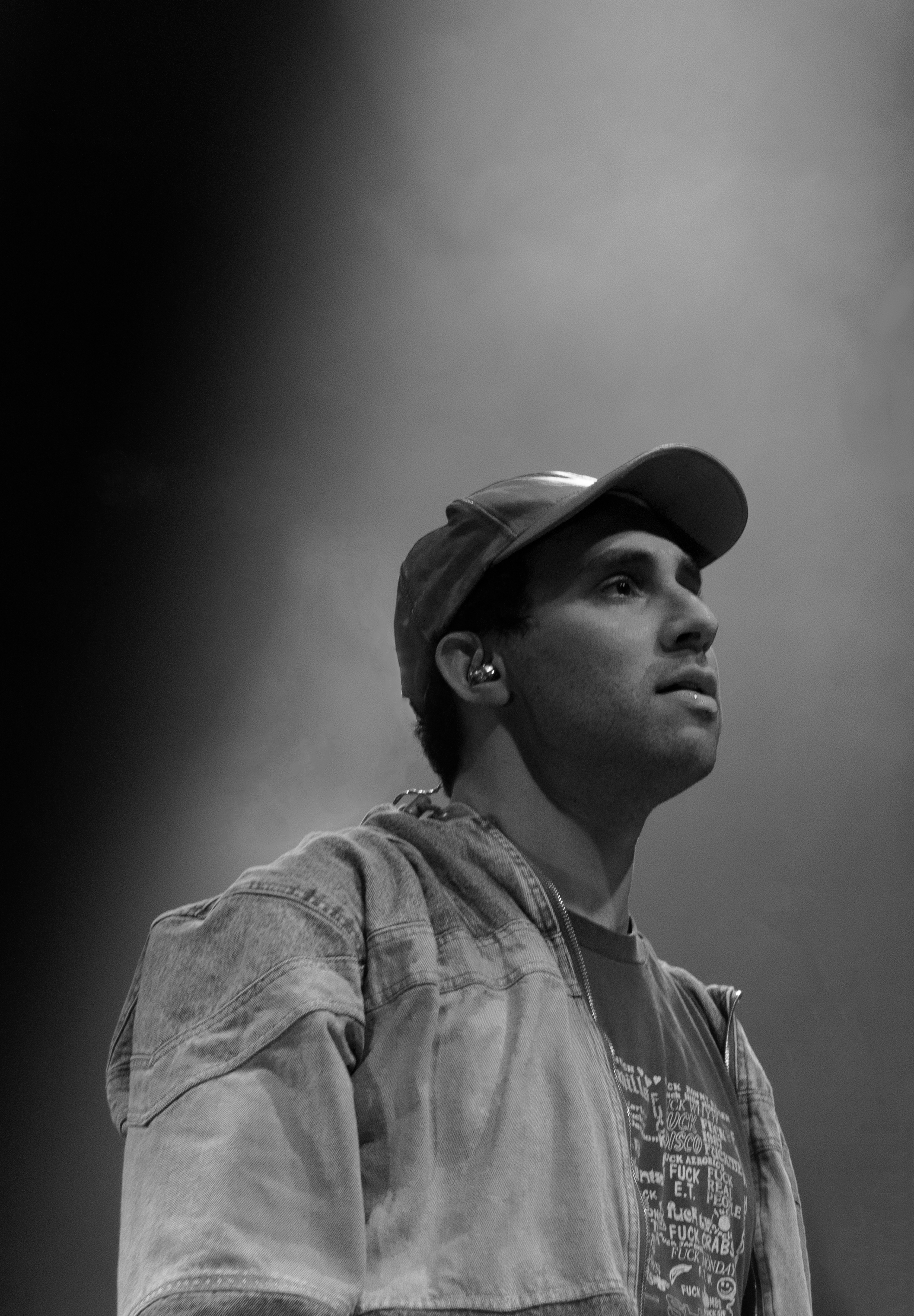 When Antonoff addresses the crowd, it is impossible to feel like you don't know him. From moments when he humourously talks about Chris Christie, spots another Jack in the crowd and asks the audience to be quiet so they can have a conversation, to when he asks for silence so he can recount the story of how Bleachers came to be - Antonoff becomes a close friend by the time the show is over, and it is incredible to watch.
No words can suffice or accurately describe the magic that goes on during a Bleachers show. Though many acts attempt to do so, Bleachers is one of the few who truly manage to transport you to another world when they are performing - you forget about all the world's problems, your insecurities, and everything that is not going right at the moment, and live in that venue with those people for over one hour. A community is temporarily created, memories are shared, moments are remembered, and the energy that fills the room is infectious, wonderful, and hard to describe.
After the show was over, all I could think was "I wish everyone had the chance to experience this once". So please, if you're looking for a good time, great music, an amazing performance, and a sort of therapy or soul-cleansing experience, follow my advice. Living in Bleachers' world is a great thing to do.
Coverage by Nicole Almeida
Images may not be used, modified, or cropped without permission from Nicole Almeida or SoundBite Magazine. Please contact Nicole Almeida or SoundBite Magazine for use of photography.
For upcoming events and artists features, follow SoundBite Magazine on Instagram, Twitter, Facebook, and YouTube.
If you would like to be feature your event, art, music, or company on SoundBite Magazine, contact soundbitemag@gmail.com for features and promotional inquiries.