Reggae Night with TreeHouse!, El Dub and Bubba Love
We all could feel the love last Tuesday at The Charleston Pour House. With Bubba Love, El Dub and TreeHouse! on the bill, the crowd was in for a treat. They all rotated their acts so we could hear them all play more than once.
Bubba Love opened up the show with an eclectic set on the ukulele. Playing both covers and originals, he knows how to create a space of connection and setting the mood for a show.
El Dub was up next and is a one man show, but if you were not watching you would think it was a full group. He combines hip hop, reggae, funk and other elements and unique looping styles to create his music. He also has uplifting messages and radiates positivity through his music. During his song "It's All Sunshine" he said: "If it's sunshine here (pointing to his head) and sunshine here (pointing to heart) then it's sunshine everywhere. No matter the shit, it's up to you how you react to it all. Life's too short."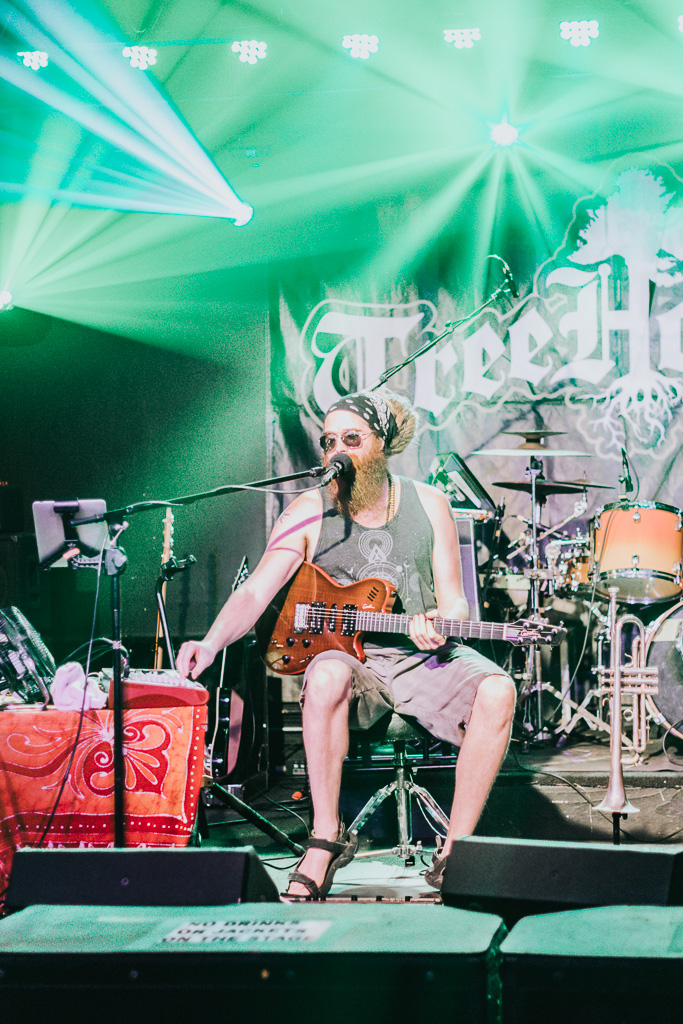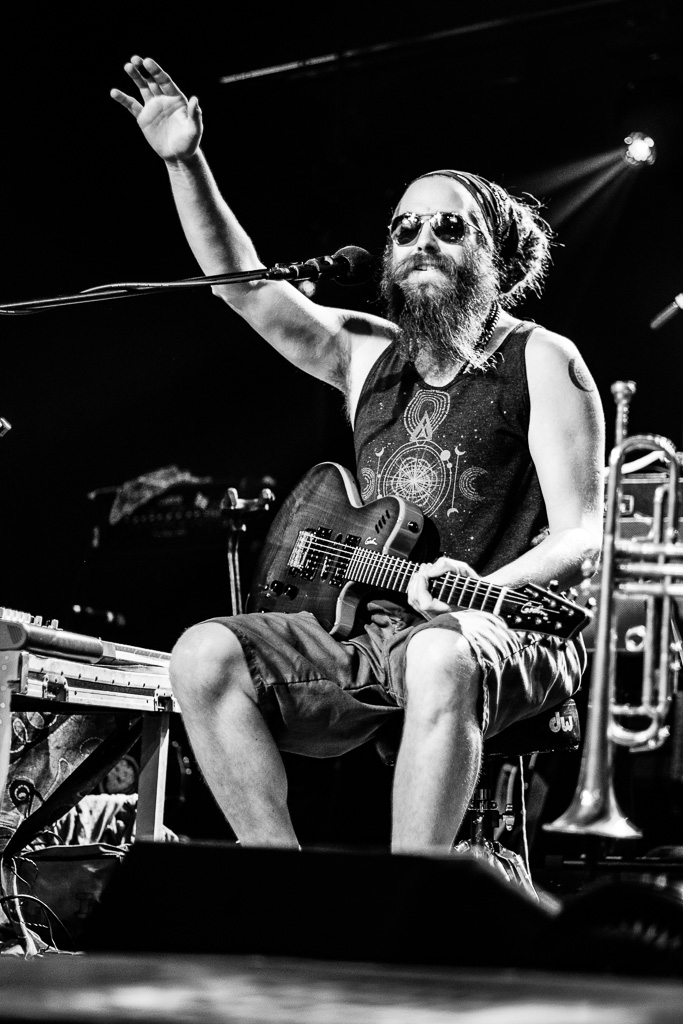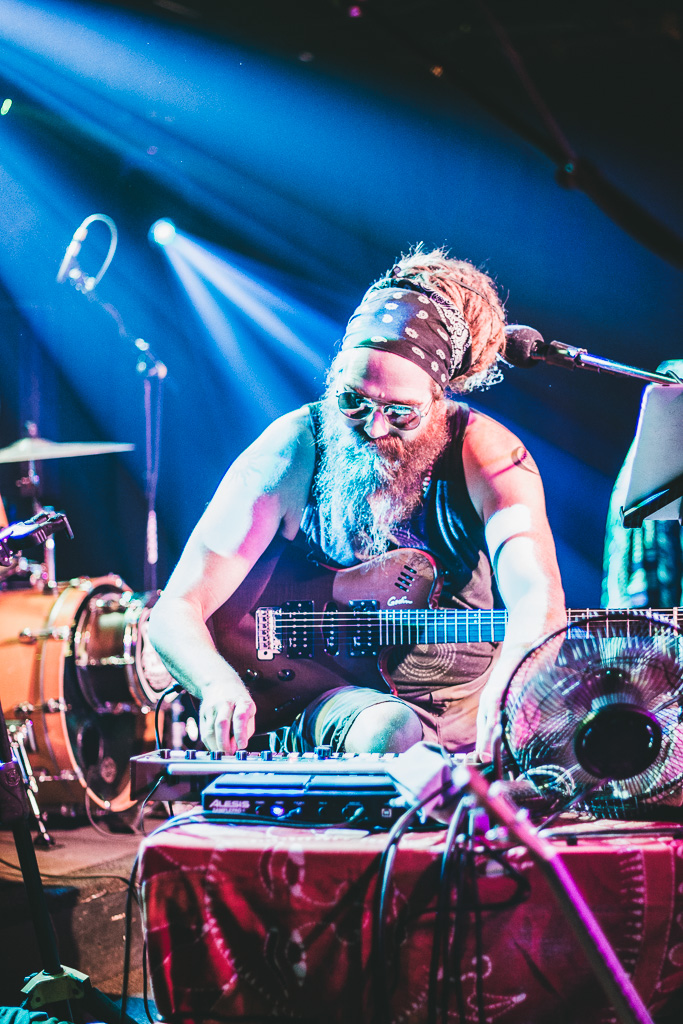 TreeHouse! was up with a powerful set. Their music can be sung along to as prayers and taken as advice and applied to each individual. Each crowd member danced and sang along to every song they played. Before their song "Embrace the Change" they stated: "Time is a beautiful thing, so embrace the change". That is something that certainly stuck with me from the show. They performed "Divine" with Bubba Love as well as "Look Into The Stars" to close out their first set. TreeHouse! and their music allows a space for you to open your mind and look at your life and take advice from their music.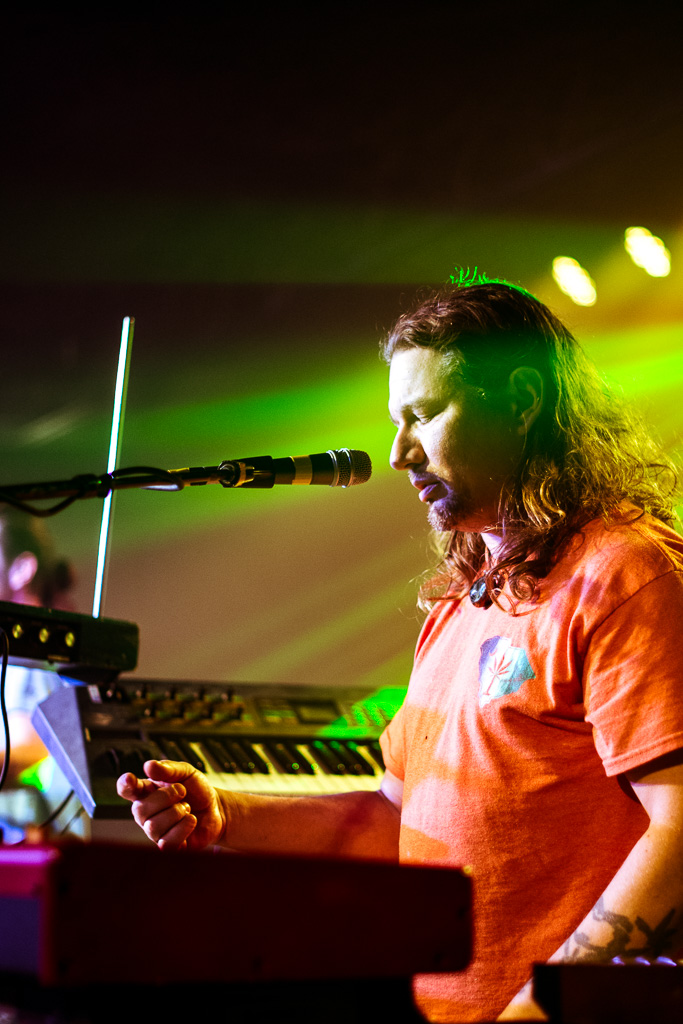 Interview with Jeremy Anderson of TreeHouse!
Q: How long have y'all been together?
A: We've been together for seven years. Trey and I are the founding members and Joe our keyboardist joined about two years ago now.
Q: Do you all do a lot in the Myrtle Beach music scene or when you first started out did you?
A: We do still regularly and we have throughout the years. We've tried a bunch of different events around the Grand Strand. There's a bunch of different beach towns along the Grand Strand and we're originally from North Myrtle Beach, so we started out at Pirate's Cove o Main Street and we've done shows there for the last seven years. We've grown there quite a bit. Usually when we come back in town, once a month we play there and its surprising even on a Wednesday it's a good show. We just played Valentine's Day there the other night, a Wednesday in the middle of winter in Myrtle Beach, surprisingly packed show.
The Boathouse has done well, especially for the summertime. In my opinion it's Pirate's Cove, House of Blues and The Boathouse that have kept the music scene steadily flowing into Myrtle Beach and we've been blessed to be a part of that mix. Thrown in whenever The Dirty Heads or Stick Figure come through the area, we get to play those shows.
Q: What's your favorite part about touring and playing live shows?
A: It's a great excuse to travel. It's a little bittersweet when you only get to run into a city you've never been to and only see the block around the venue, but you hope that it's a cool block. I think it's great to build an extended family everywhere we go. We have lifelong friends from the different cities we've played in.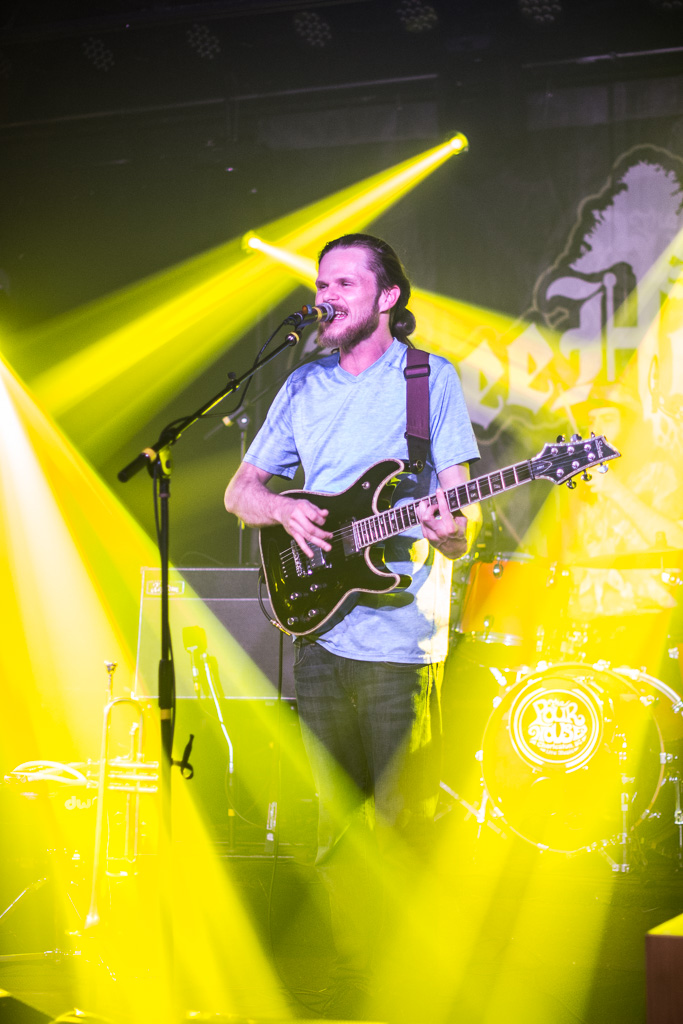 Q: What do you feel is your greatest accomplishment so far as a group?
A: We're proud of the songs we've developed. A long time ago, we entered this Marley music uprising contest and the judges were Stephen Marley and Ky-Mani Marley and we made it into the top 10. For me that was awesome because Ky-Mani Marley heard our song and kind of digs it. We were ecstatic about that. That was our song "Blessings" and we put that out there quite a bit and somehow, it got taken up on a Spotify official playlist and it just racked up plays. We've had over 1 million streams for that song "Blessings." It's impressive to us to see how far the song has traveled and to see people in other countries are listening, it's very surreal.
Q: What inspires the music you create?
A: I studied philosophy in school, so I put a lot of that into my writing. Just questioning…everything, let alone intuitively held beliefs kind of breaking it all down. Trying to tap into more real issues than the standard kind of subject that most mainstream music leans toward. You know, everybody is in a relationship or experiences relationships in their life. I think at a certain point, there's a lot of songs written that are spurred from negativity. You can write a genre or a song from any feeling or emotion….I think it's a weird aspect when its perpetuated that way. You know, somebody sings a sad song every night on a tour, that's probably not good for them. You shouldn't be sad that often or having to revisit those feelings time after time and recreate them. It's always good to spark onto something novel, but just as we are as people or a business or a brand, we want it to be sustainable. We want it to grow organically and in a healthy way. So that's what I write towards. I try to make mantras or prayers or advice for myself. When I'm singing, I'm reminded every night of what I need to hear. Every band is going to take a hit somewhere especially in those first 5-10 years and you'll play those shows to like 10-15 people. In those moments, it really comes down to the value of your music because you're not going to get paid that night, so the only value you receive is what people apply to it. When they come up and tell you "that means a lot to me" I respond with thanks because that's what I get for the night and means a lot to me.
Q: Did you guys grow up listening to reggae, or how did you fall into playing this genre of music?
A: I was exposed to a myriad of music growing up. My parents were a little more old school, so I definitely heard more Marley and Sublime as a young teenager those were the staples. I got into Slightly Stoopid when I was 18 and I enjoyed the variety of their music. I definitely enjoy fusing as many sounds as I can. I think reggae is a great basis or platform to have, I think it's the cousin of every genre and it can easily flow with different styles.
Q: If there was something you could go back and tell yourself when you were first starting out as a band, what would it be?
A: I'm having many revelations now looking back as we're still trying to break through and reformulate what we can to help with that. I think we approached the whole industry with a different mindset. We started as a cover band playing a lot of bar shows, slowly infiltrating our originals into sets. The thing was, a lot of those shows don't matter in the long run. You have to find the thing that will build you sustainably. I would've said: stop touring so much, that's not impressive when you're touring at that level. You're playing dive bars all the time, nobody's impressed by that. Get your foot in the door where you need to and where it's important. The real markets: Nashville, New York, Los Angeles….those markets are very tough. So even then, find a manager; don't try to do it all yourself. It will take much longer. Don't take away from the fire and passion of your art. Realize when someone can do something better than you and sacrifice that little bit of money as a trade for your time. Take it all organically and take examples from people who have been doing it longer than you.
Q: Any future plans for the next couple months; tours, festivals etc.?
A: Of the seven years we've been playing, we have slowed down a bit on shows, but we're doing more important shows to us. More consolidated runs. We have been working the last two years on our upcoming album that we plan to hopefully release in Fall of this year. We're waiting until all of the elements are set in place and we have our team ready. We've independently released our last two albums, we're still self-managed, so we know what we can do and use this next album to break through what we know we can do more than that. We're really eager to get this new music out to our fans and we're playing most of these songs live already because we're excited about them. We are also touring with Iya Terra in March. We also have a single and music video for "Prayer For The Day" coming out soon. Checkout www.treehousetheband.com and we'll keep you updated!
Coverage by Mia Naome
Images may not be used, modified, or cropped without permission from Mia Naome or SoundBite Magazine. Please contact Mia Naome or SoundBite Magazine for use of photography.
For upcoming events and artists features, follow SoundBite Magazine on Instagram, Twitter, Facebook, and YouTube. If you would like to be feature your event, art, music, or company on SoundBite Magazine, please contact soundbitemag@gmail.com for features and promotional inquiries