How The Front Bottoms New Album, Going Grey, Speaks To The Masses With Its Undeniably Relatable Content & Familiar But Undoubtedly Evolved Sound
With down-to-earth videos and vivid lyrics, New Jerseys' The Front Bottoms capture their listeners with true to life music videos and reflective songs. The youthful Folk Punk group enamored audiences at The Masquerade in Atlanta, Georgia. Brian Sella's deep voice draws in the audience to listen to the insightful lyrics. Despite what one might find as dark undertones soaked in nostalgia, their entertaining show catches concert-goers to groove and move through each passing melody. The Front Bottoms are currently on tour in the United States, United Kingdom, and Europe. For more information, visit their website at http://www.thefrontbottoms.com.
The Front Bottoms seem never fall short of the quirky combinations of unfiltered and unapologetic lines that their fans are so familiar with and undoubtedly adore. Maybe it is how they are not afraid to spill the truths, struggles, and hardships through rather sad comedic melodies and songwriting.
Their new Album, Going Grey, still sticks to their roots with the chatty and comedic storytelling fans anticipate for, but this album seems to have collected and organized the chaos that is usually let loose through bands artistic expression. The band hits a variety topic through this album; reflection and appreciation of their nostalgic youth is brought up with songs like "You Use To Say (Holy Fuck)" and "Bae", commemoration to their youth and the wild experiences were captured in tune "Grand Finale", and confrontation of the anxieties and realities of the future were brought to the surface with the song "Trampoline".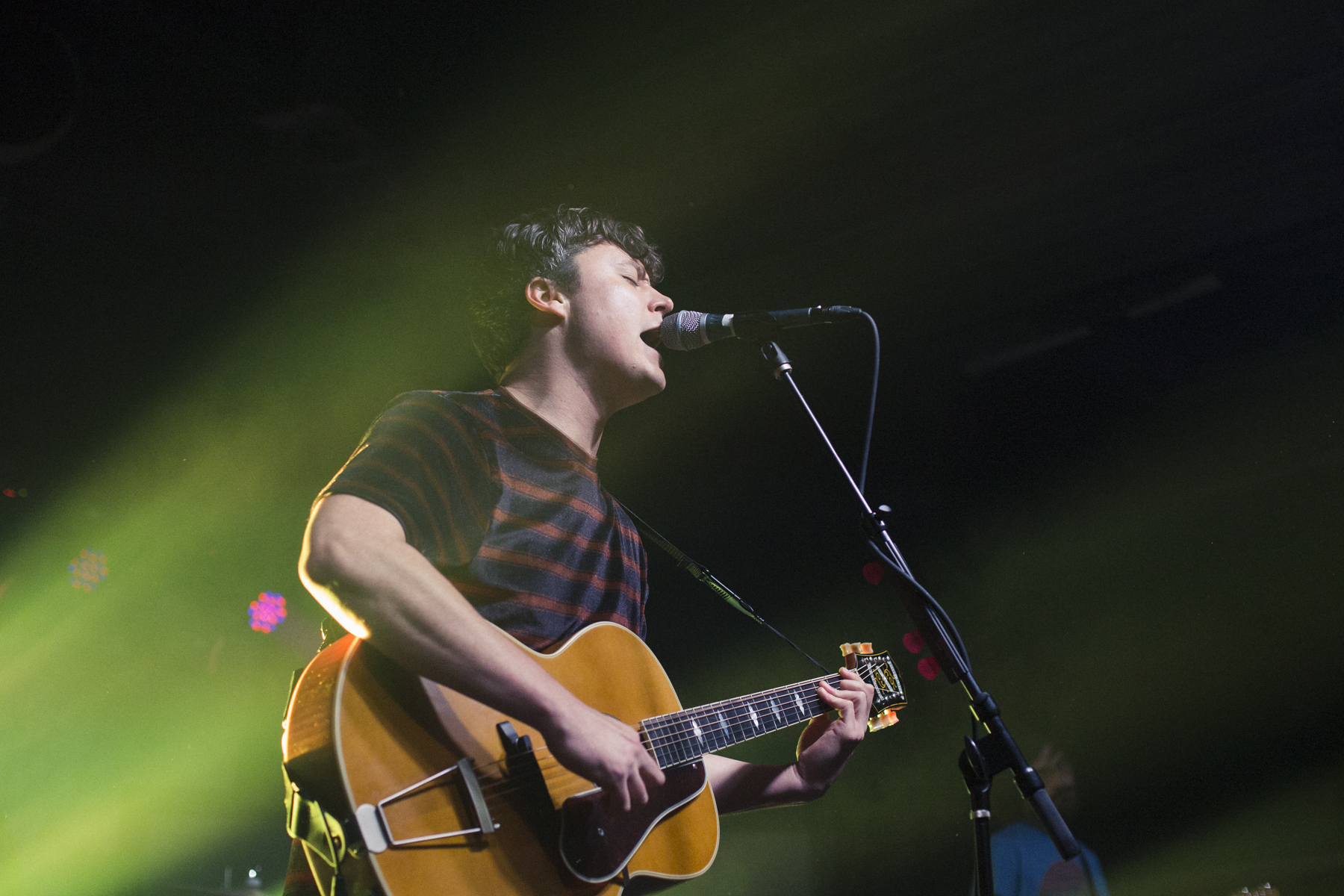 Not only does the album cover some undoubtedly relatable topics with a fresh approach and perspective than their other records but, with more phenomenal attention-grabbing and "this will forever be stuck in your head" choruses and instrumentals.
If you have not heard the Front Bottoms new record, Going Grey, you are in for a whirlwind of emotions and relatable feels, as this album speaks to the masses with the commemoration to one's youth and the anticipation and acceptance of adulthood and what it means to grow up.
Photography by Jenny Alice Watts.
For upcoming events and artists features, follow SoundBite Magazine on Instagram, Twitter, Facebook, and YouTube.
Images may not be used, modified, or cropped without permission from Jenny Alice Watts or SoundBite Magazine. Please contact Jenny Alice Watts or SoundBite Magazine for use of photography