Tune-Yards Perform at The El Rey in LA Featuring The Black Girl Magic of Sudan Archives
Consumed by a stage clouded in thick blue fog, the audience stood silent and was immediately captivated by the pacifying sounds of wind chimes and running water. The silhouette of dancing woman with a fabulous afro, long bell bottoms, and a small electric mandolin emerges through the heavy fog and a drum beat that synchronizes with your pulse starts to arise. A sample of a wise elderly woman telling the story of the African goddess Oshun begins to play over the beat while the shadow of Sudan Archives continues to play her mandolin. From that moment, the bewitched audience took a trip on an audiovisual journey to the world of Sudan Archives.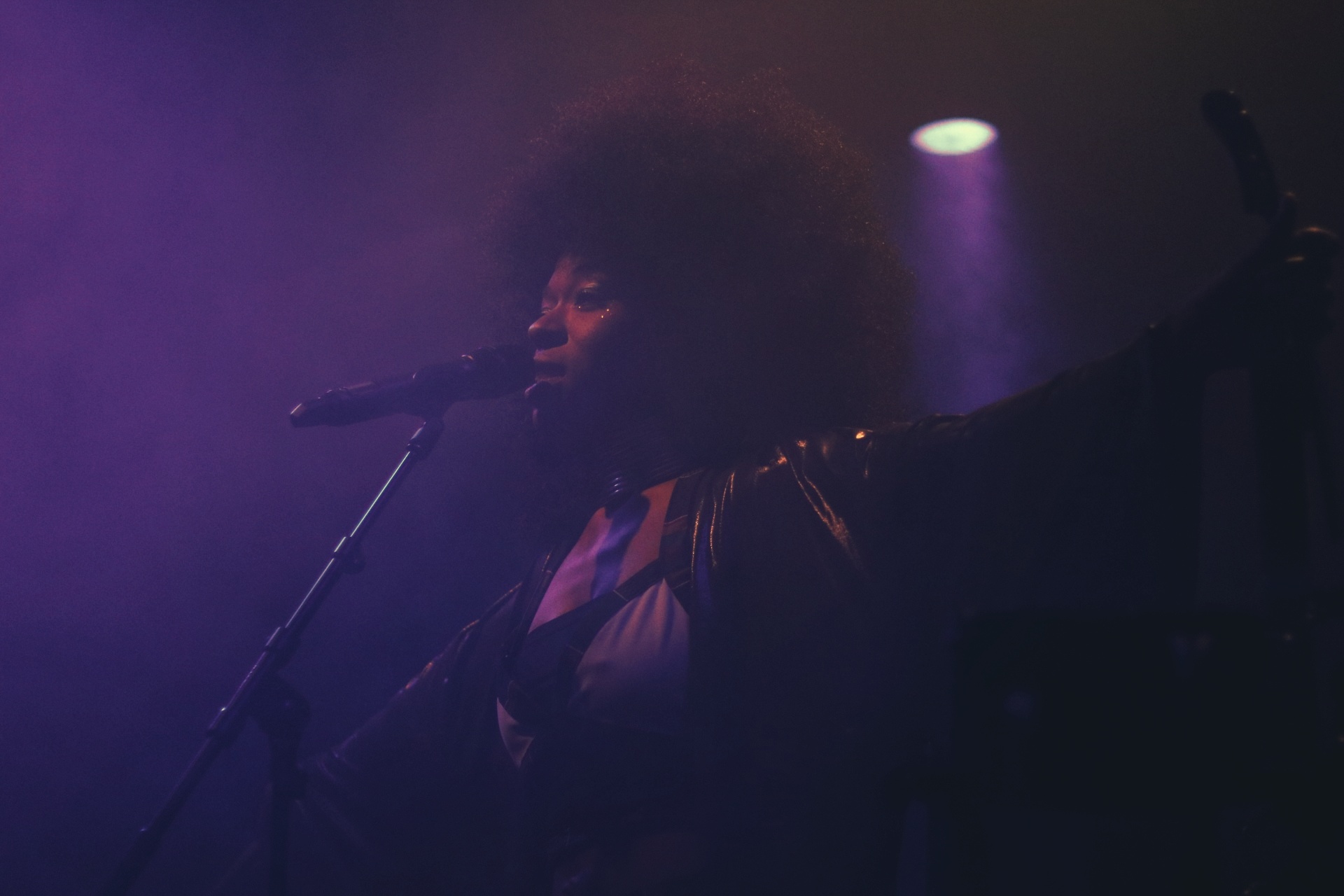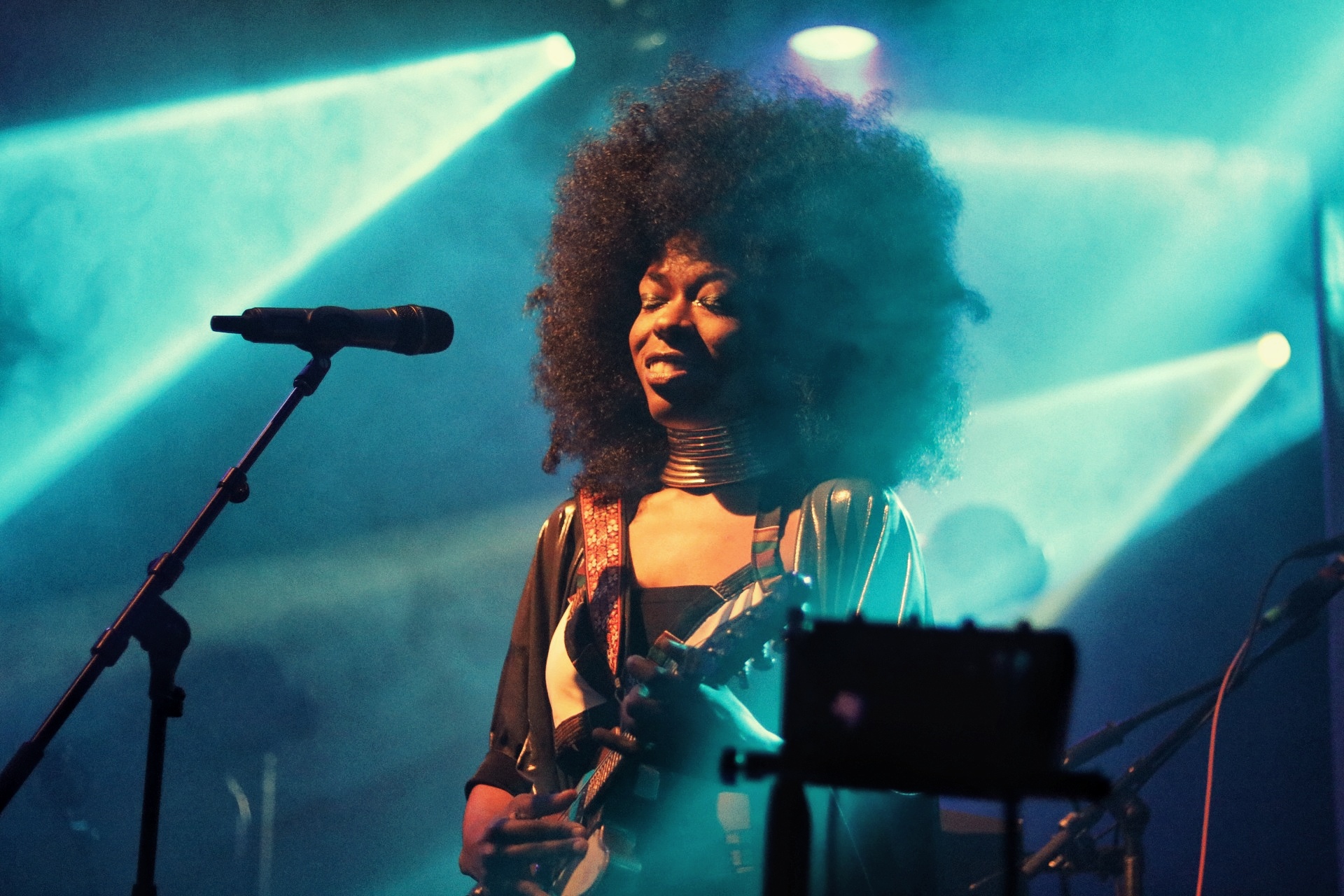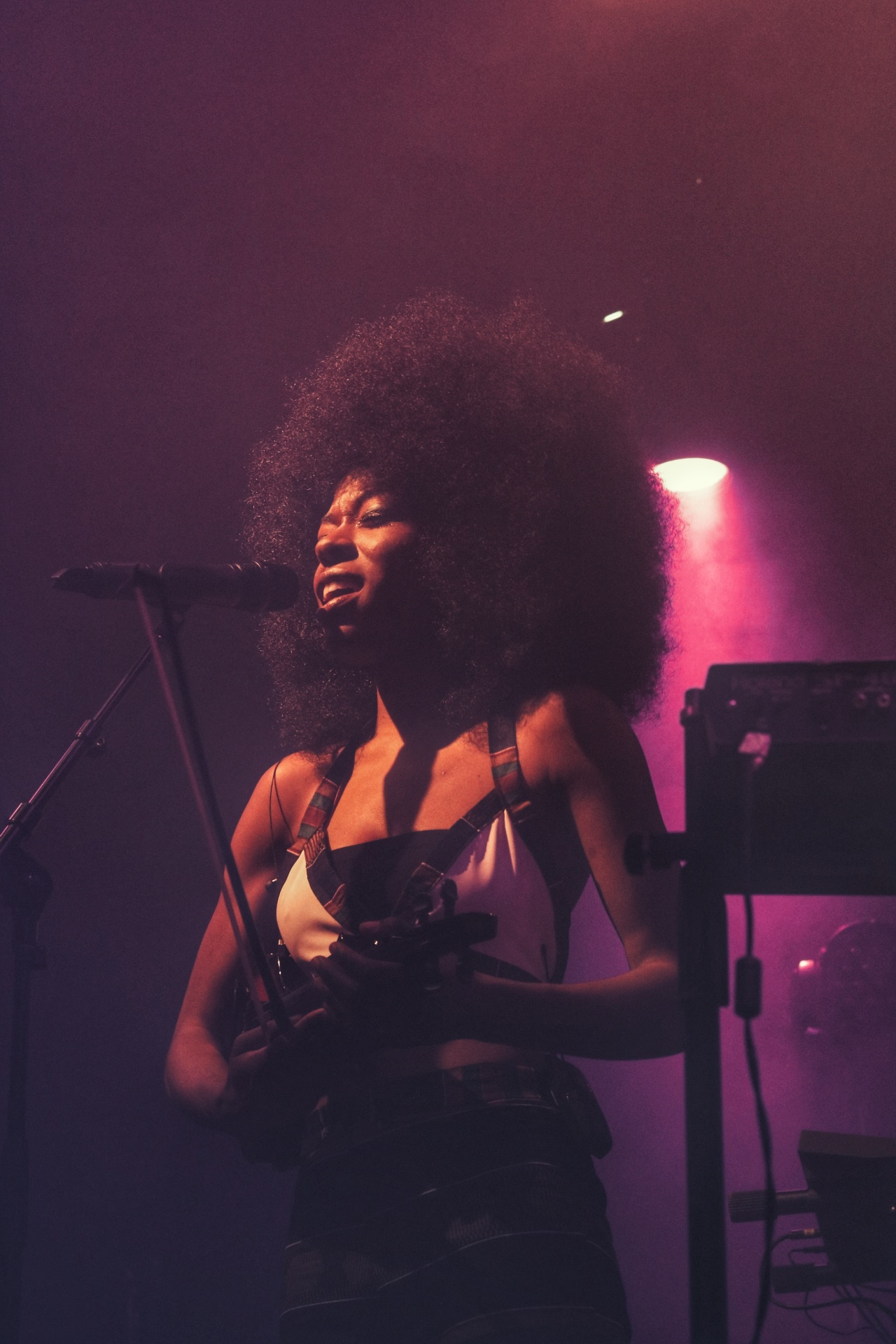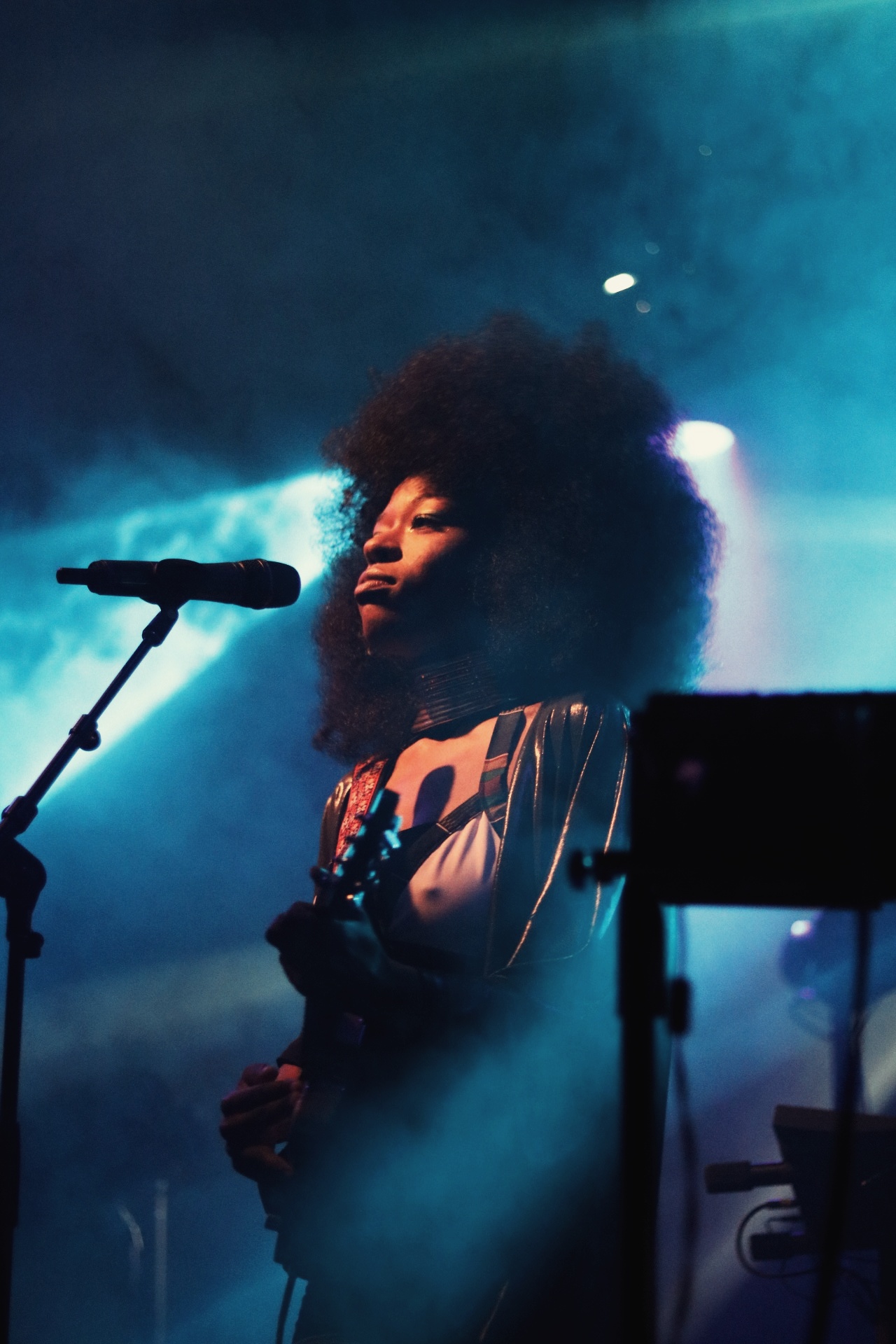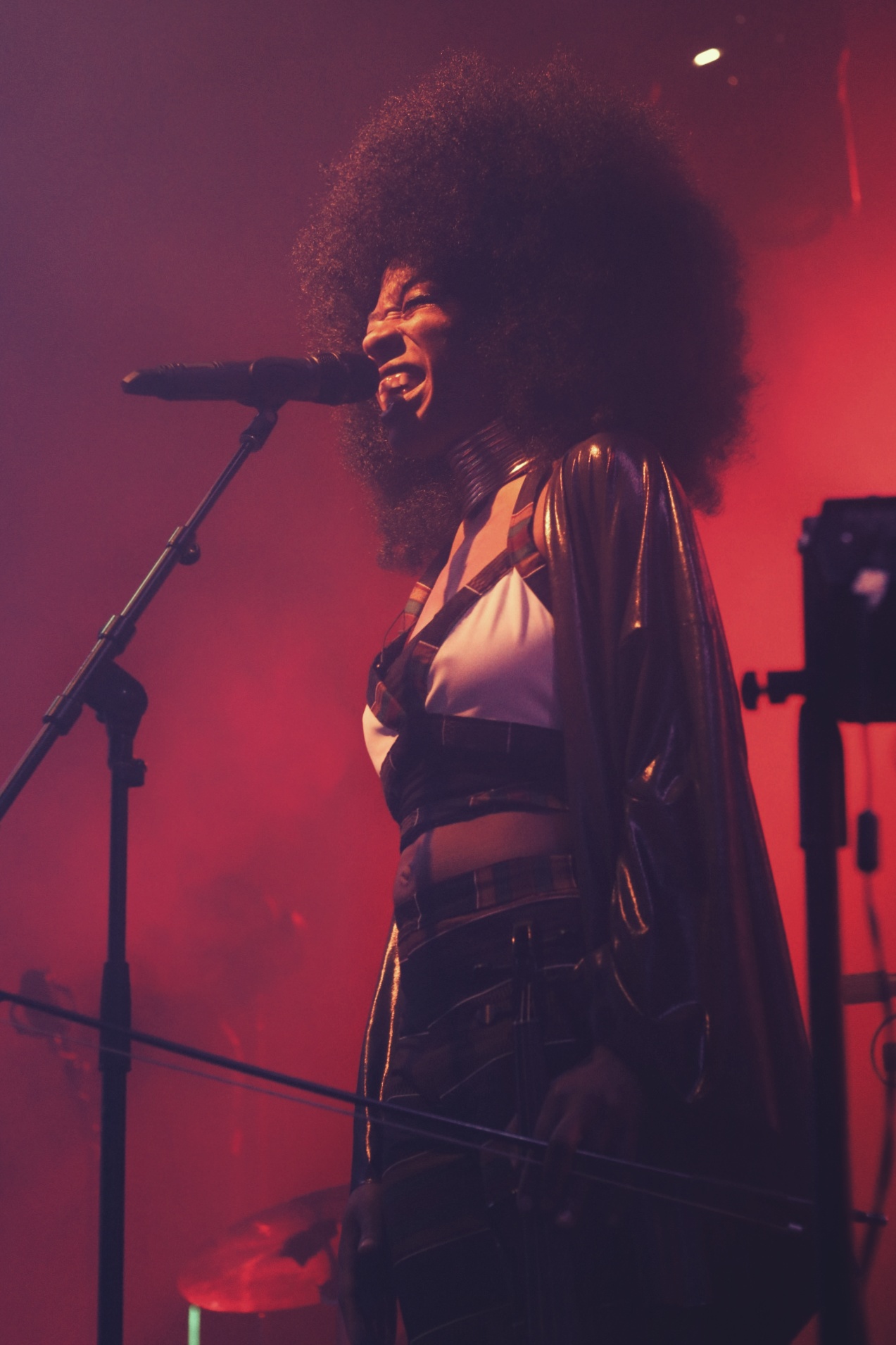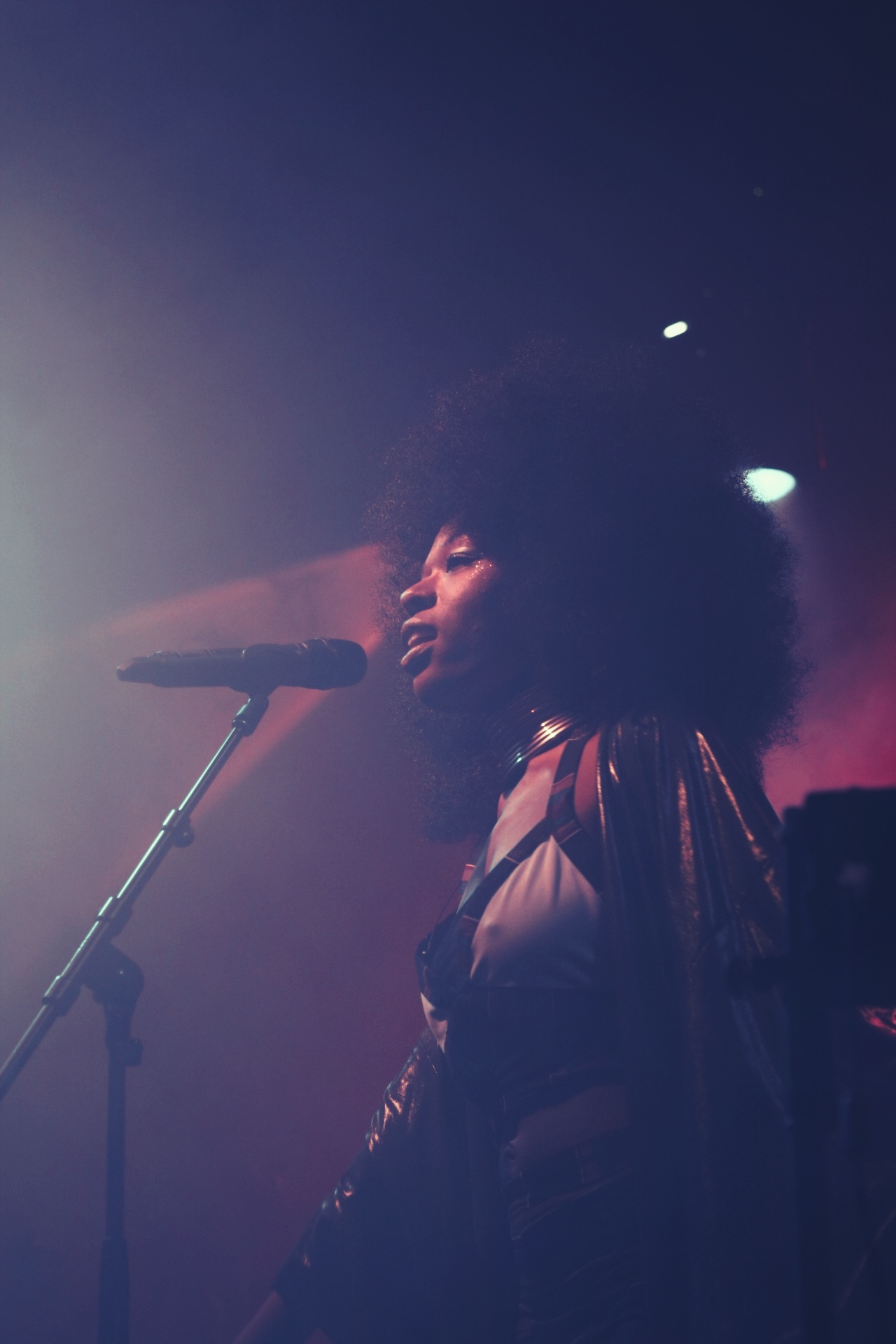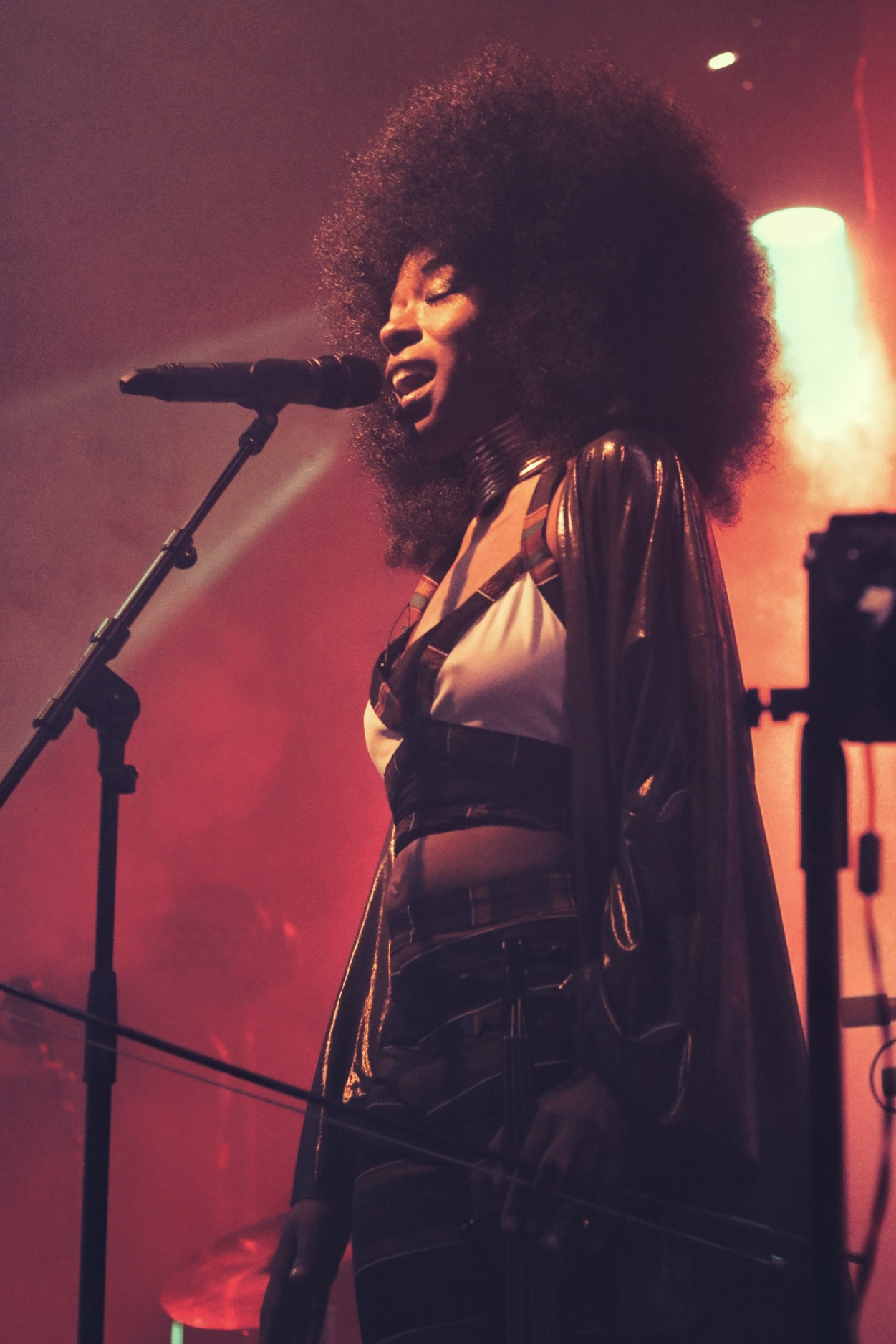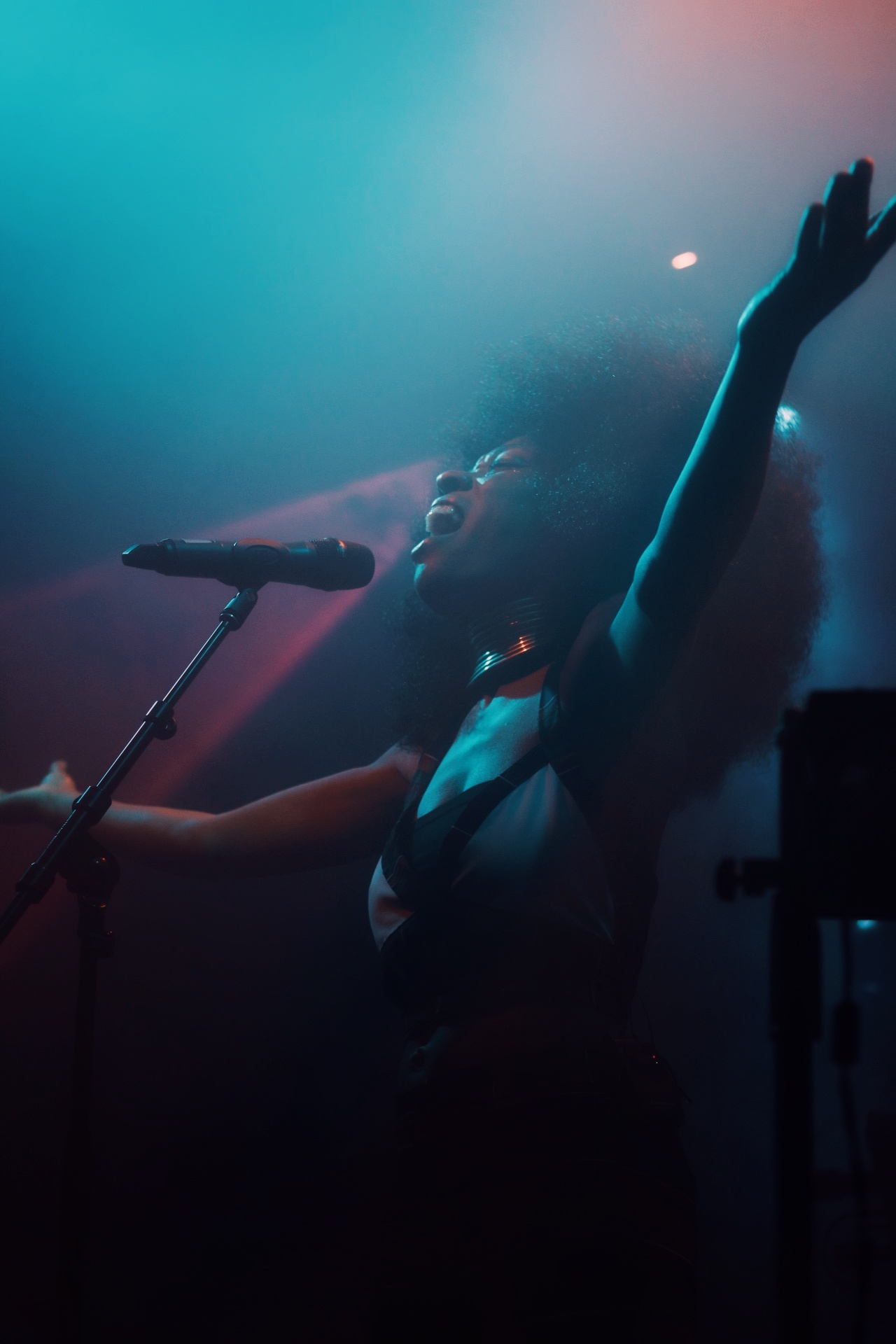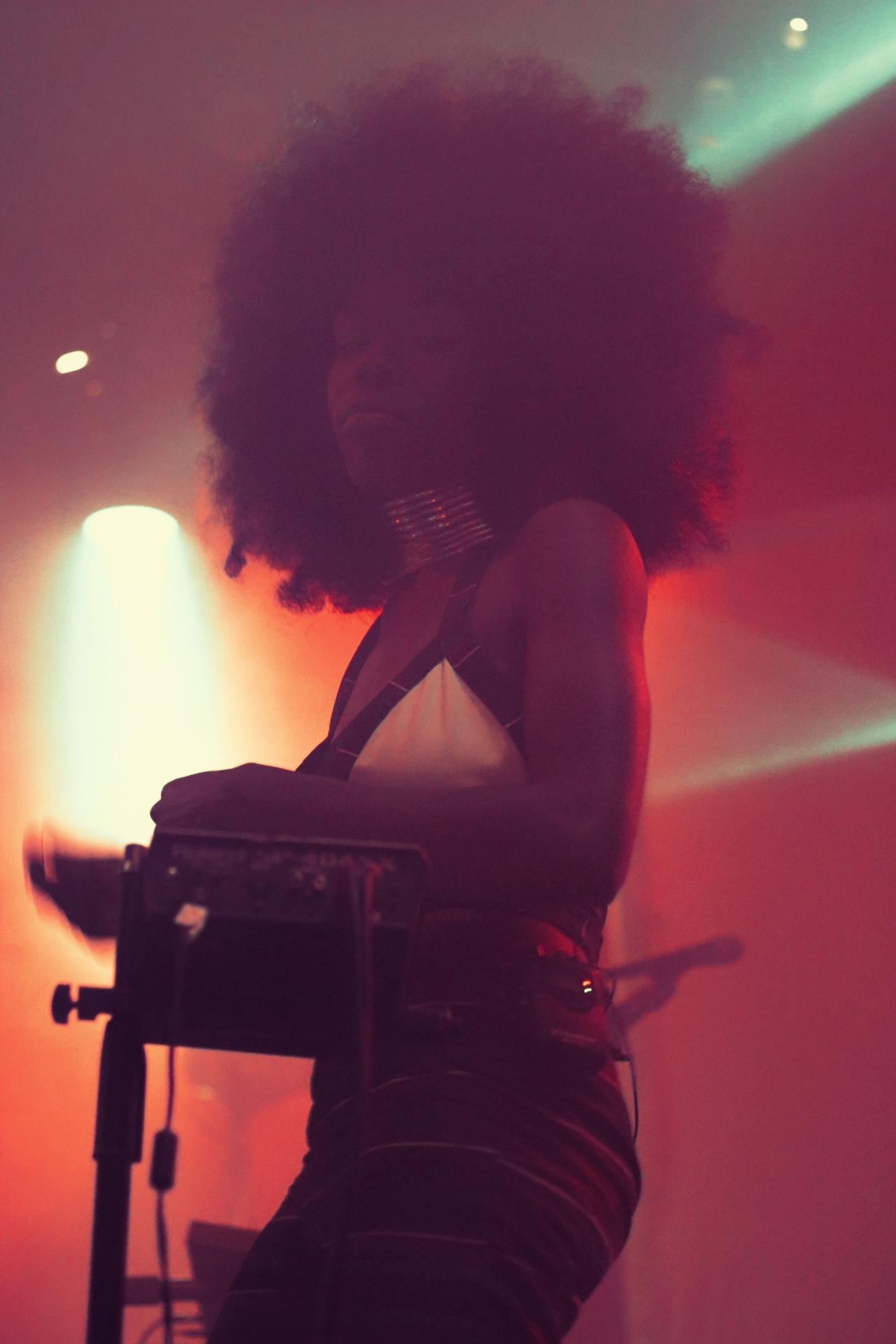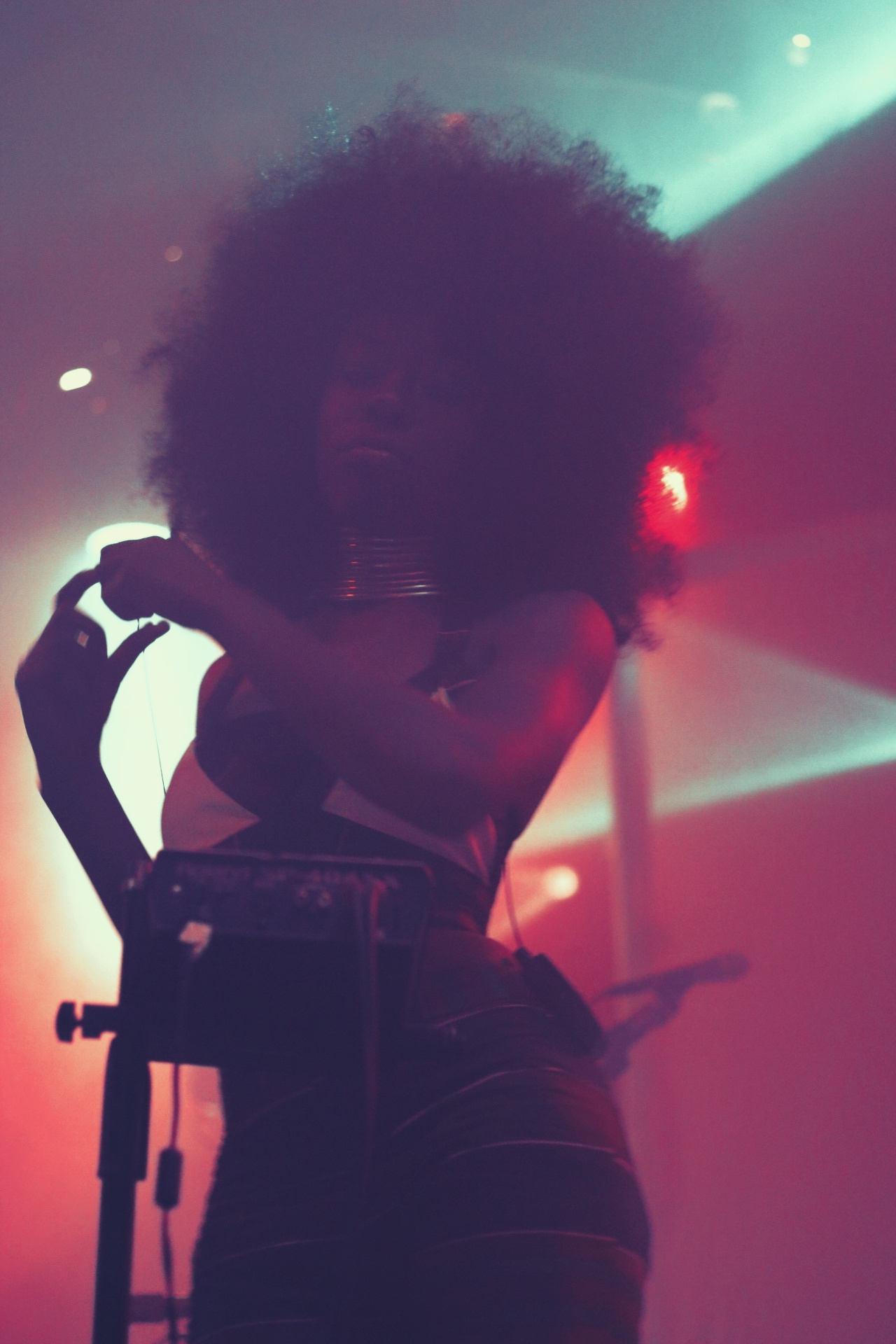 Archives sidesteps the structures of Western music that we are familiar with and creates something completely catching and avant-garde. In her performance, she demonstrated how a woman can be graceful yet powerful. There is a soft and nurturing element to Archive's voice, but her songwriting and delivery is confident and firm. You can see that she is passionate in her craft by the way she vigorously plays her violin to the frequencies of the electronic music she's carefully arranged.
It's out of the ordinary to hear a multi-instrumentalist mandolinist/violinist combining their stringed talent with the tribal drum beat and samples of nature and storytellers. That's what makes your ears want more, she's out of this planet and incomparable. Her experimental/soulful style creates an experience on the borderline of a straight up spiritual journey. By ear, Sudan taught herself how to play the violin in 4th grade. She practiced classical until she discovered the whole new world of the Northeast African style of playing that she immediately connected with. Since then, the otherworldly Sudan Archives has grown into a powerful artist that radiates authenticity. Seeing an artist take their path in music is admirable, but seeing one CREATE their own path is extraordinary.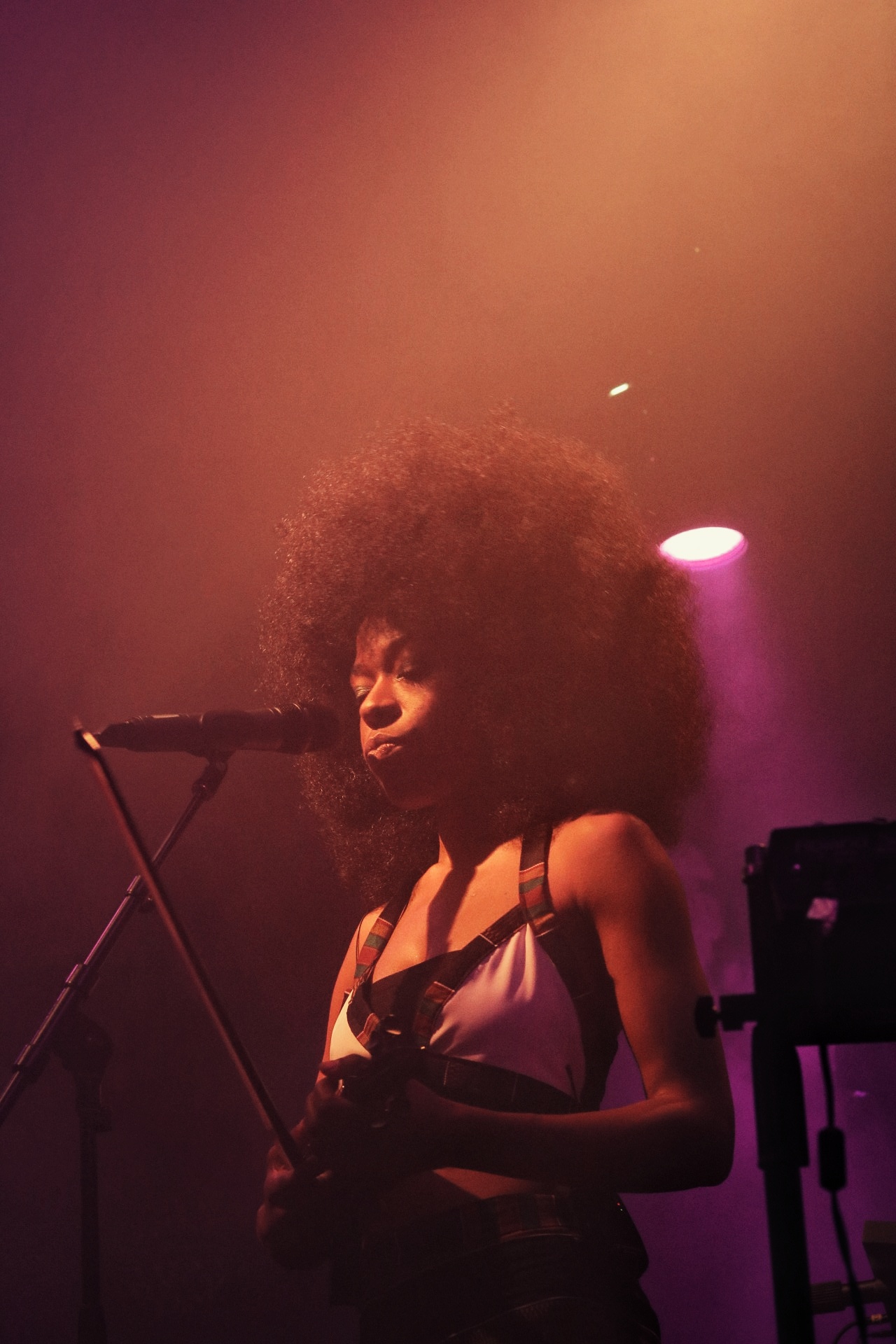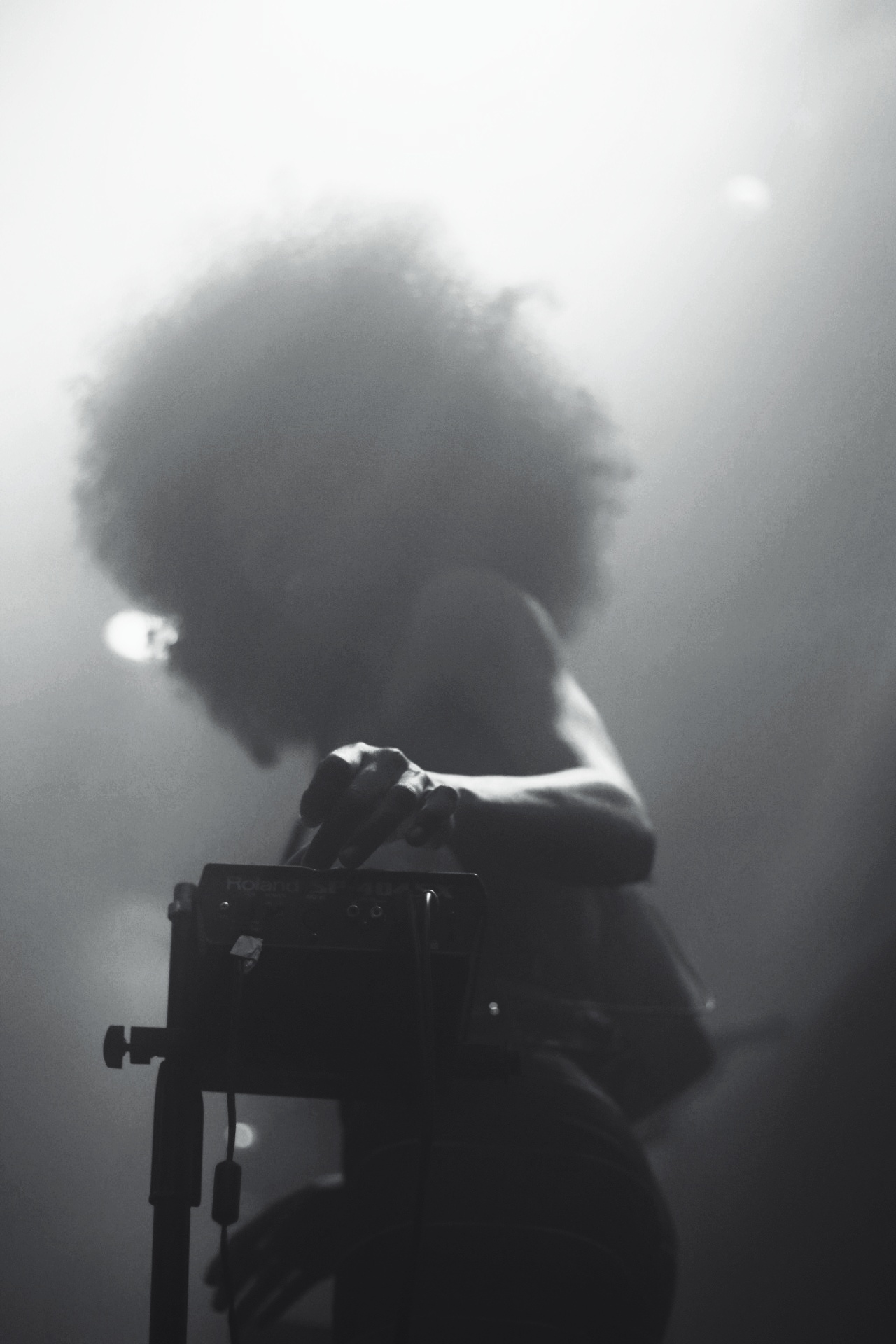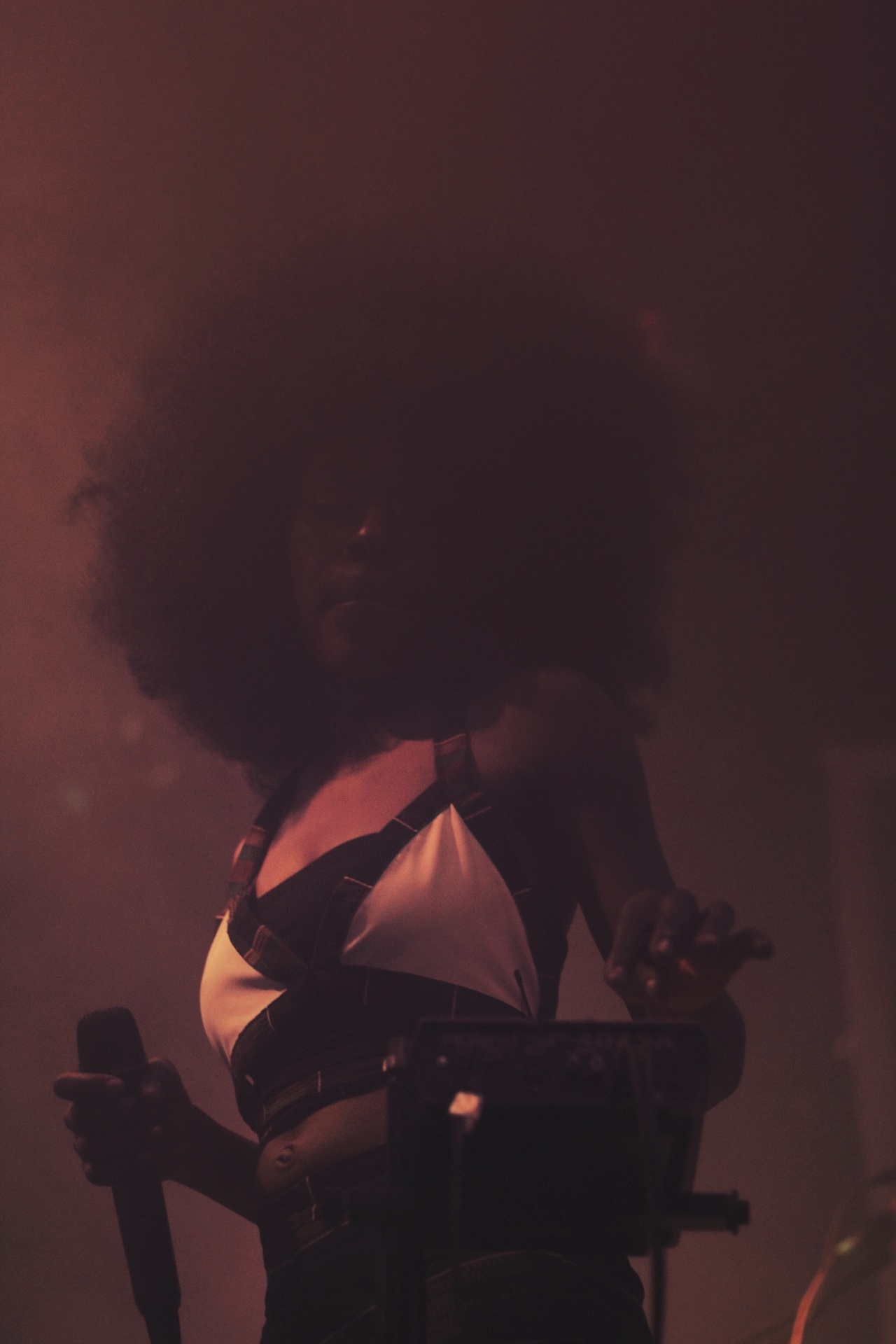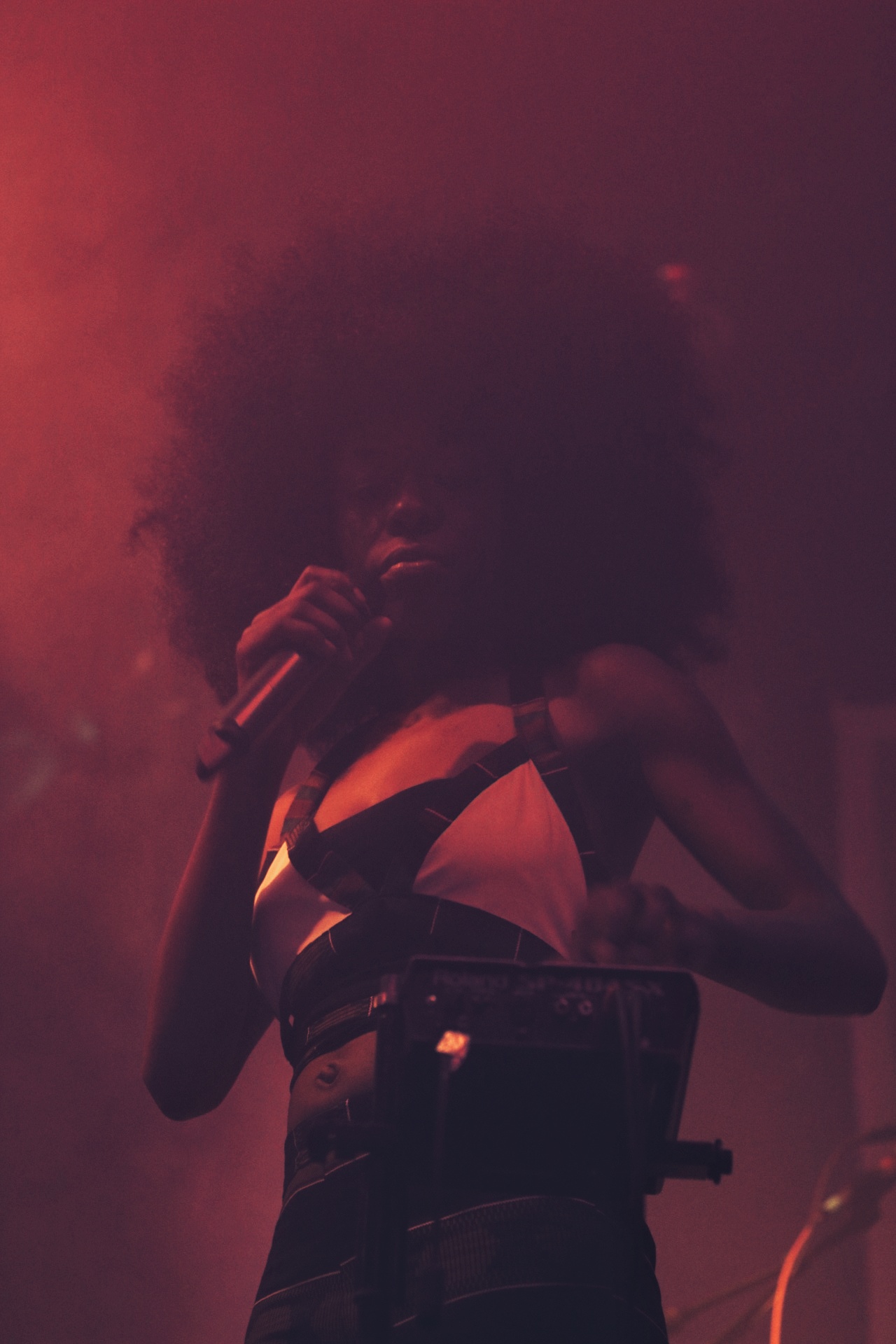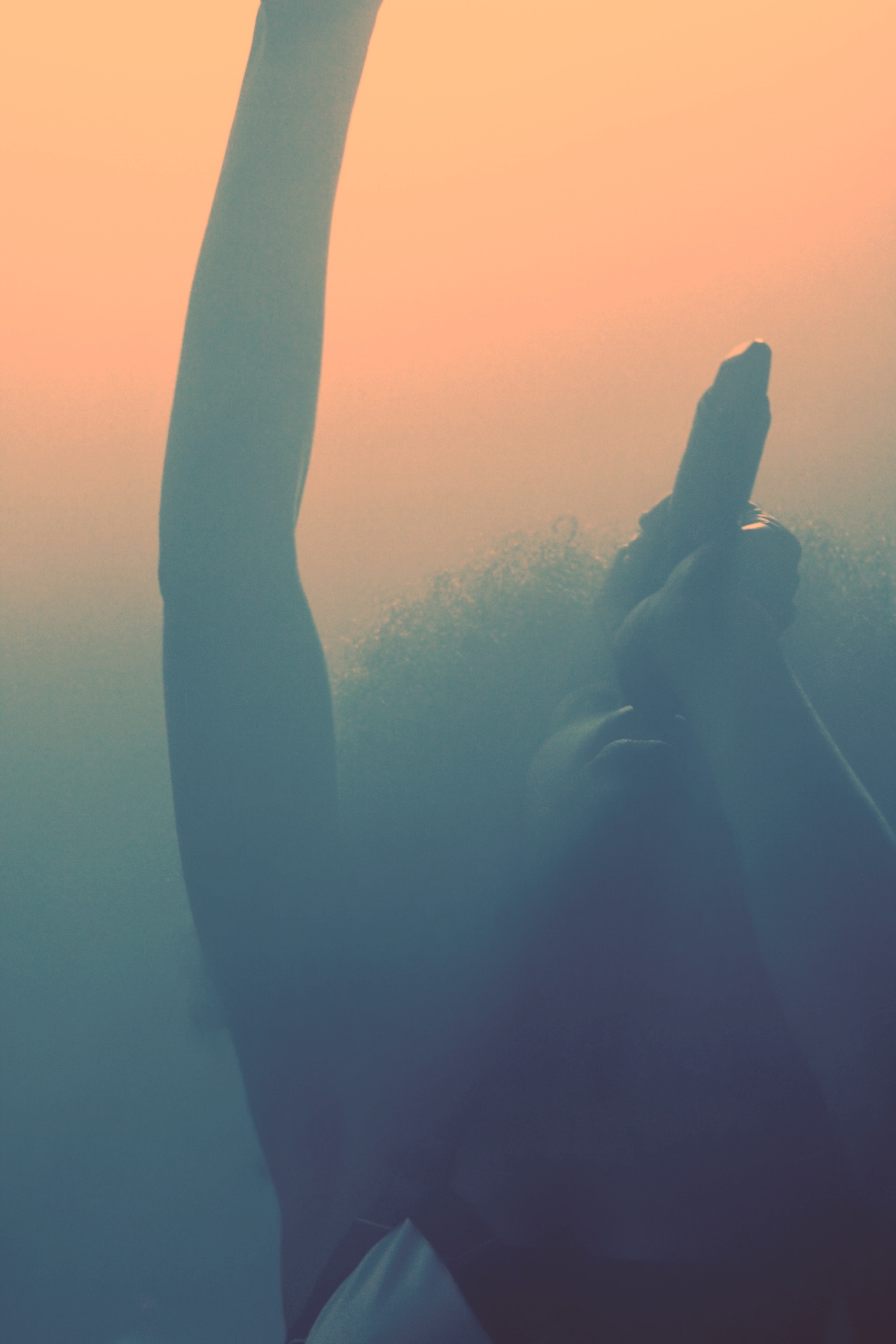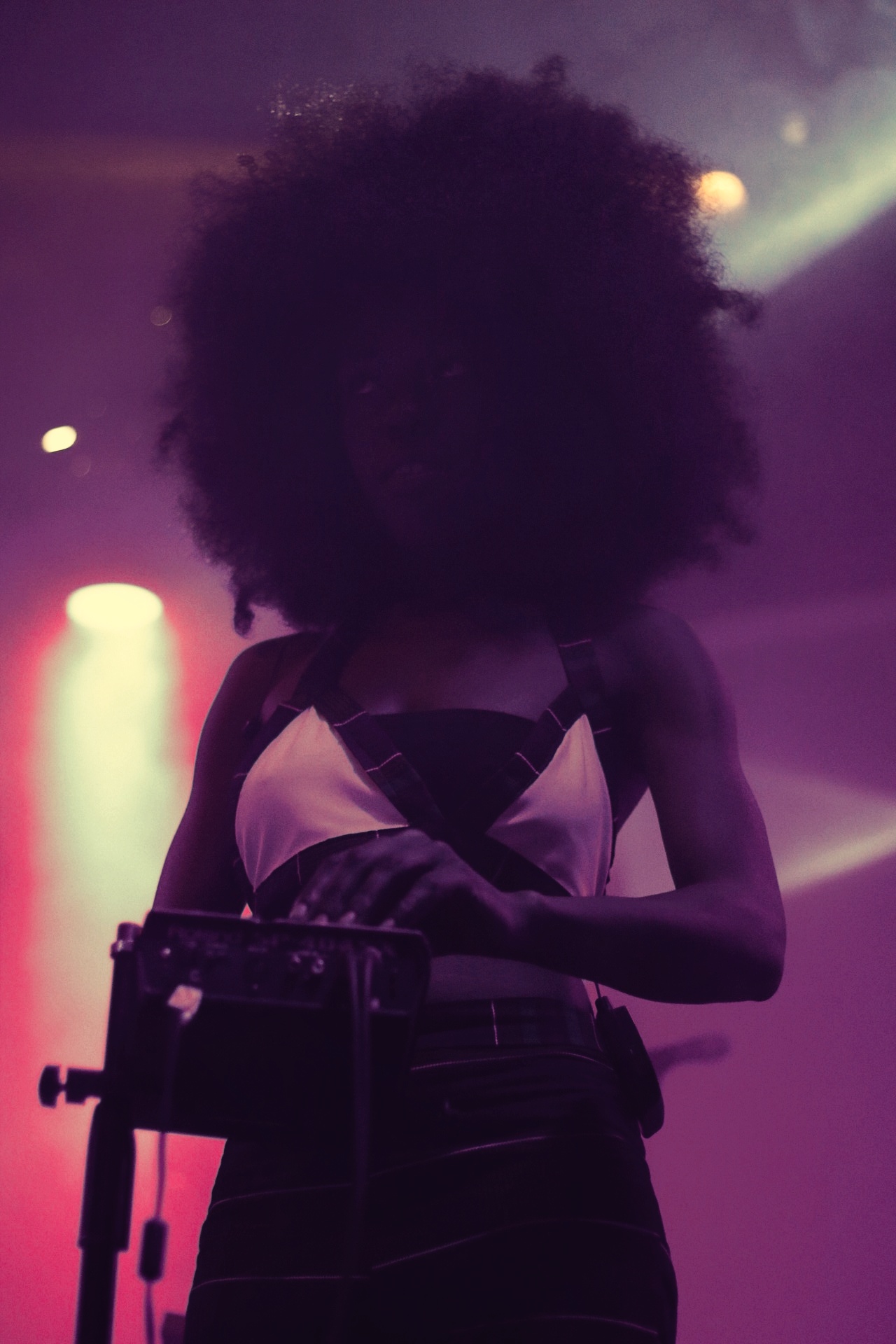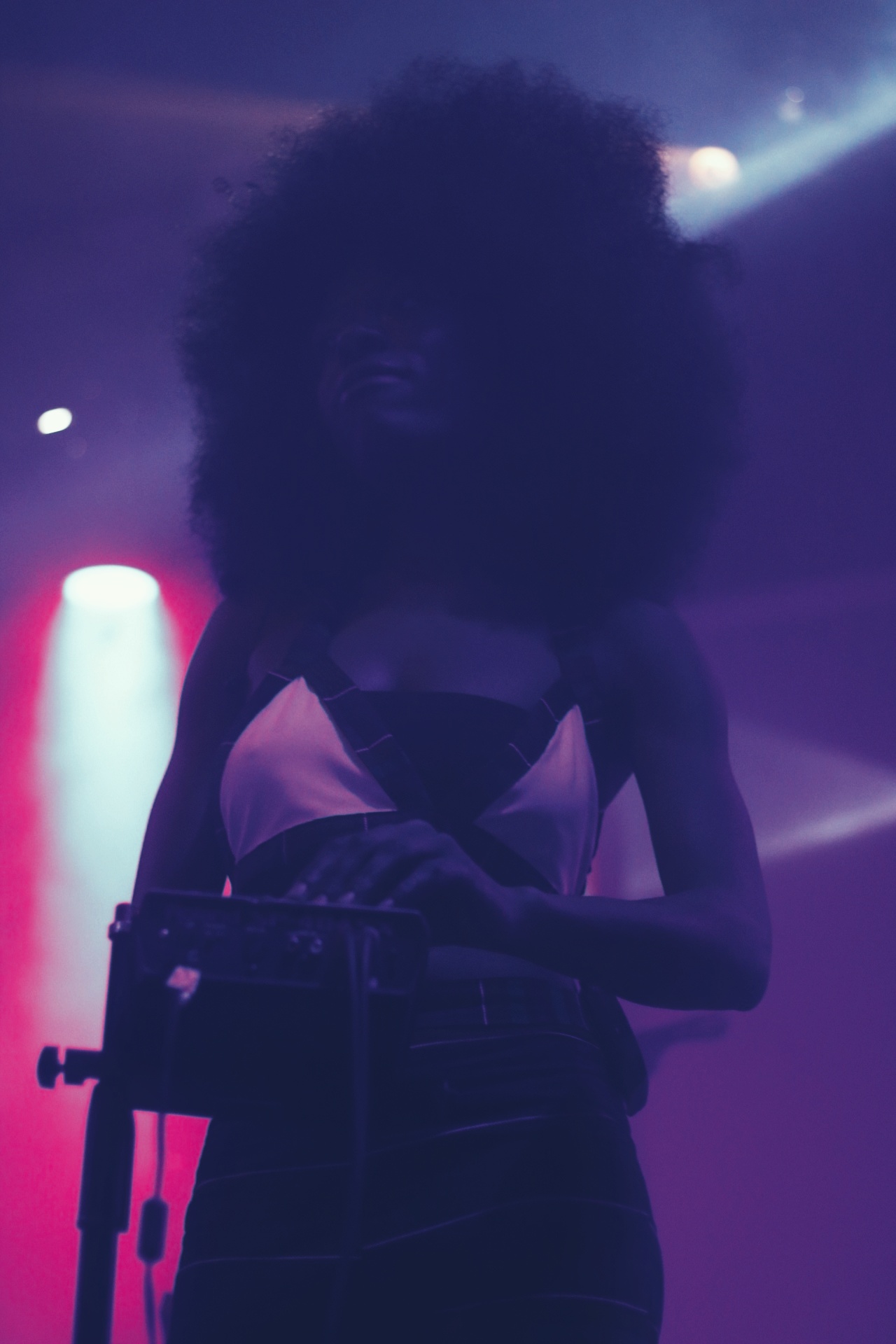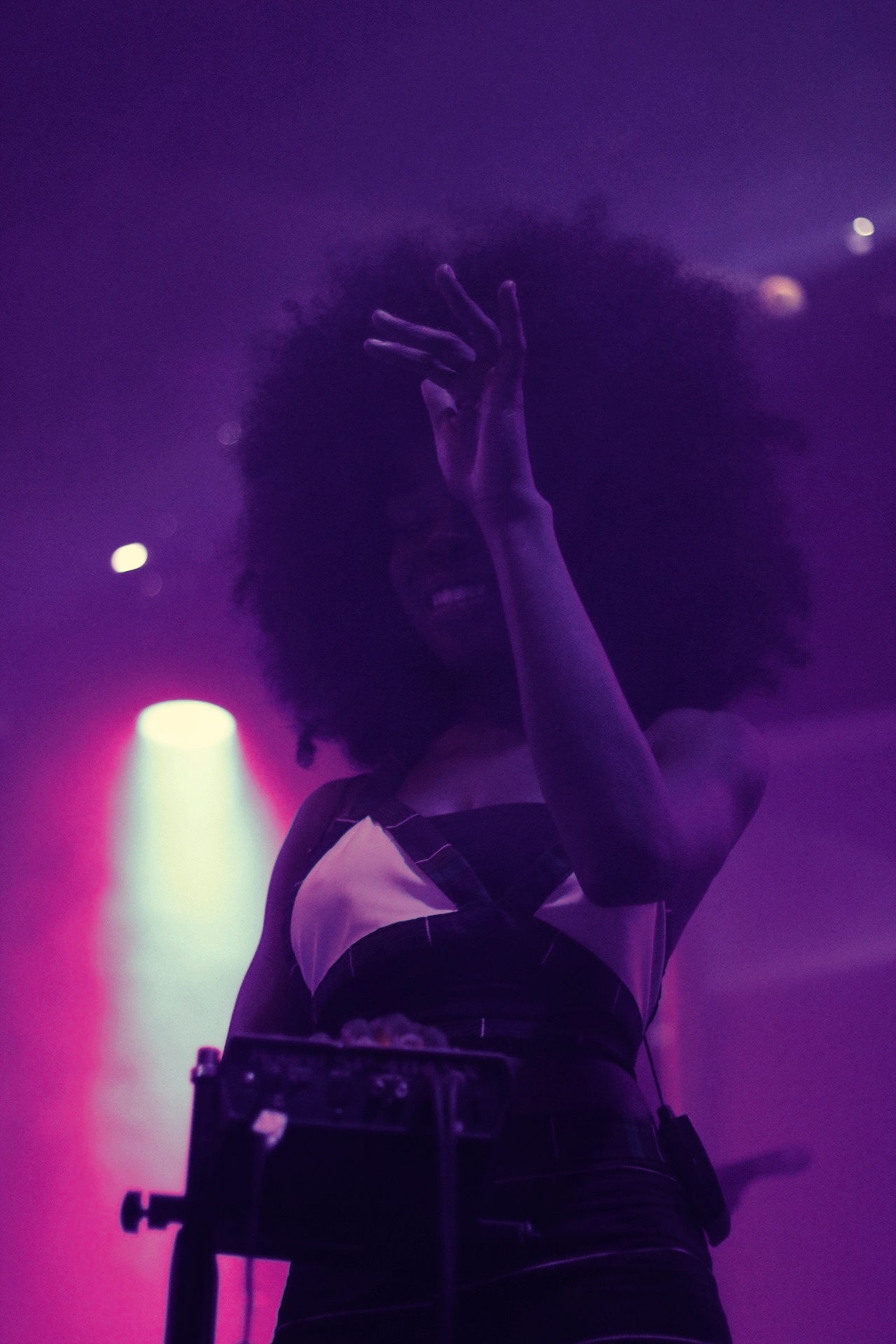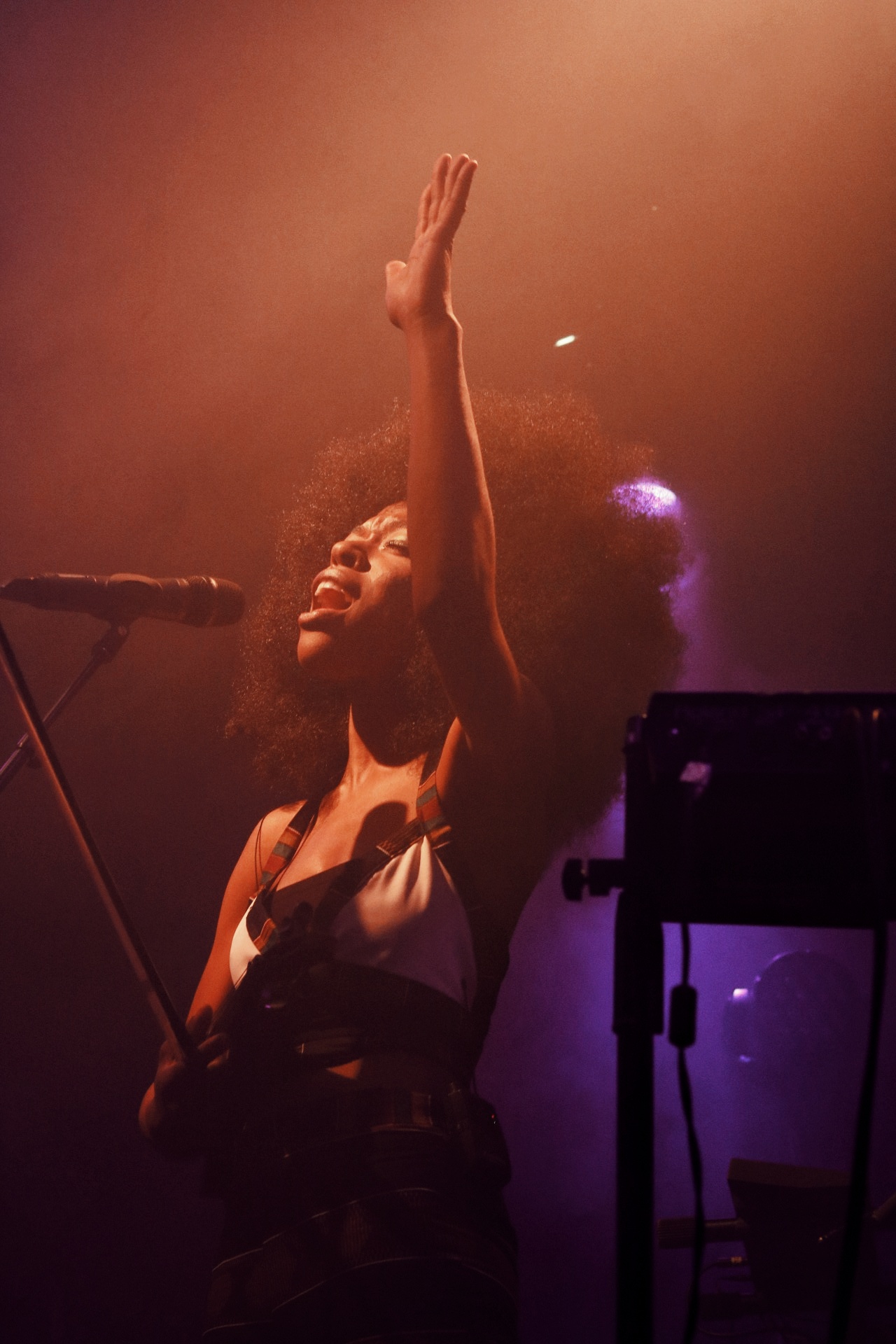 An overwhelming amount of content floods into our senses every single day almost constantly and with all these artificial distractions on top of managing our personal lives, it can be easy to lose sight of the larger picture humankind faces today. In Tune Yards' most recently released album of January 2018, "I Can Feel You Creep into My Private Life", Merrill Garbus objective is to pull her listeners outside of that vortex.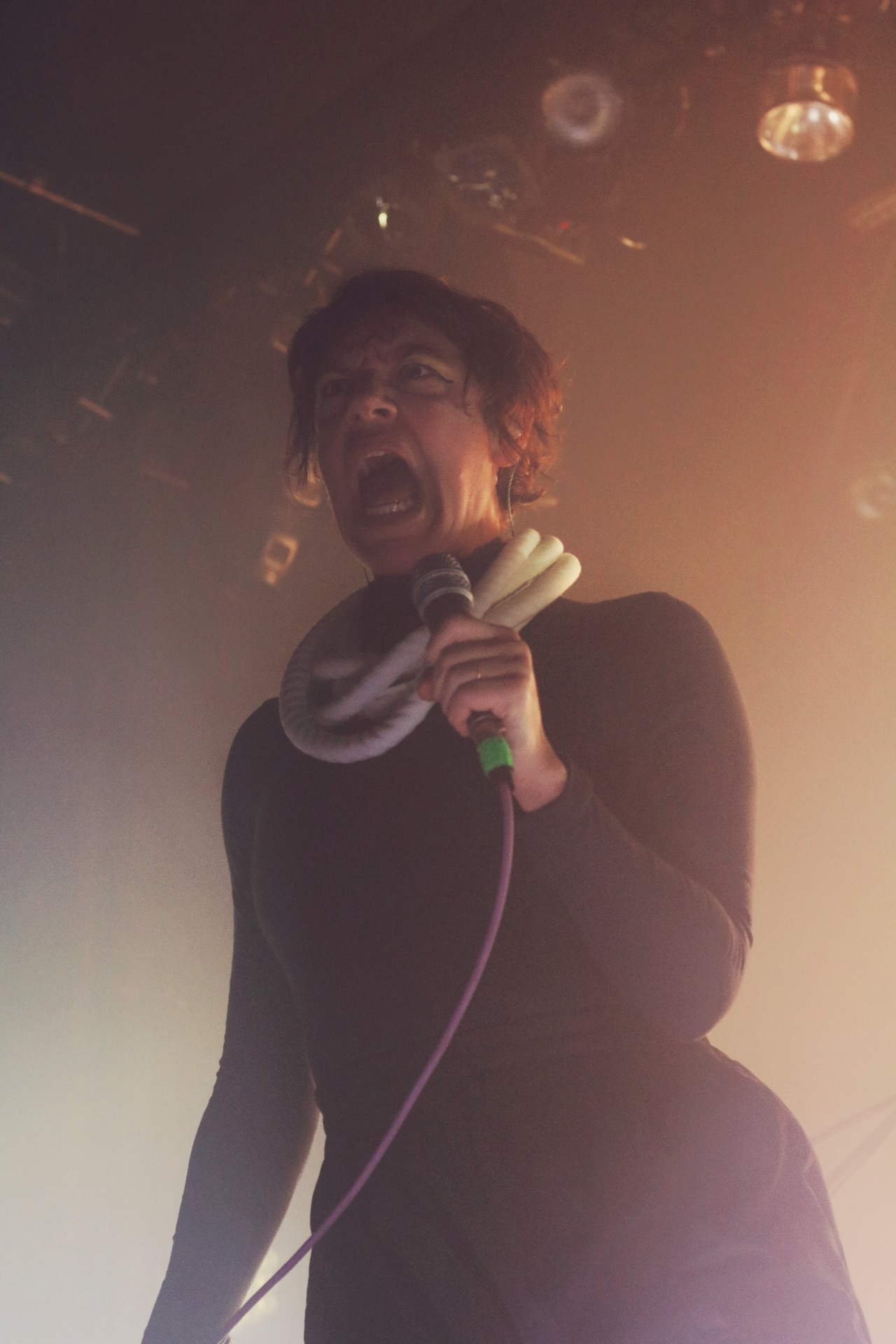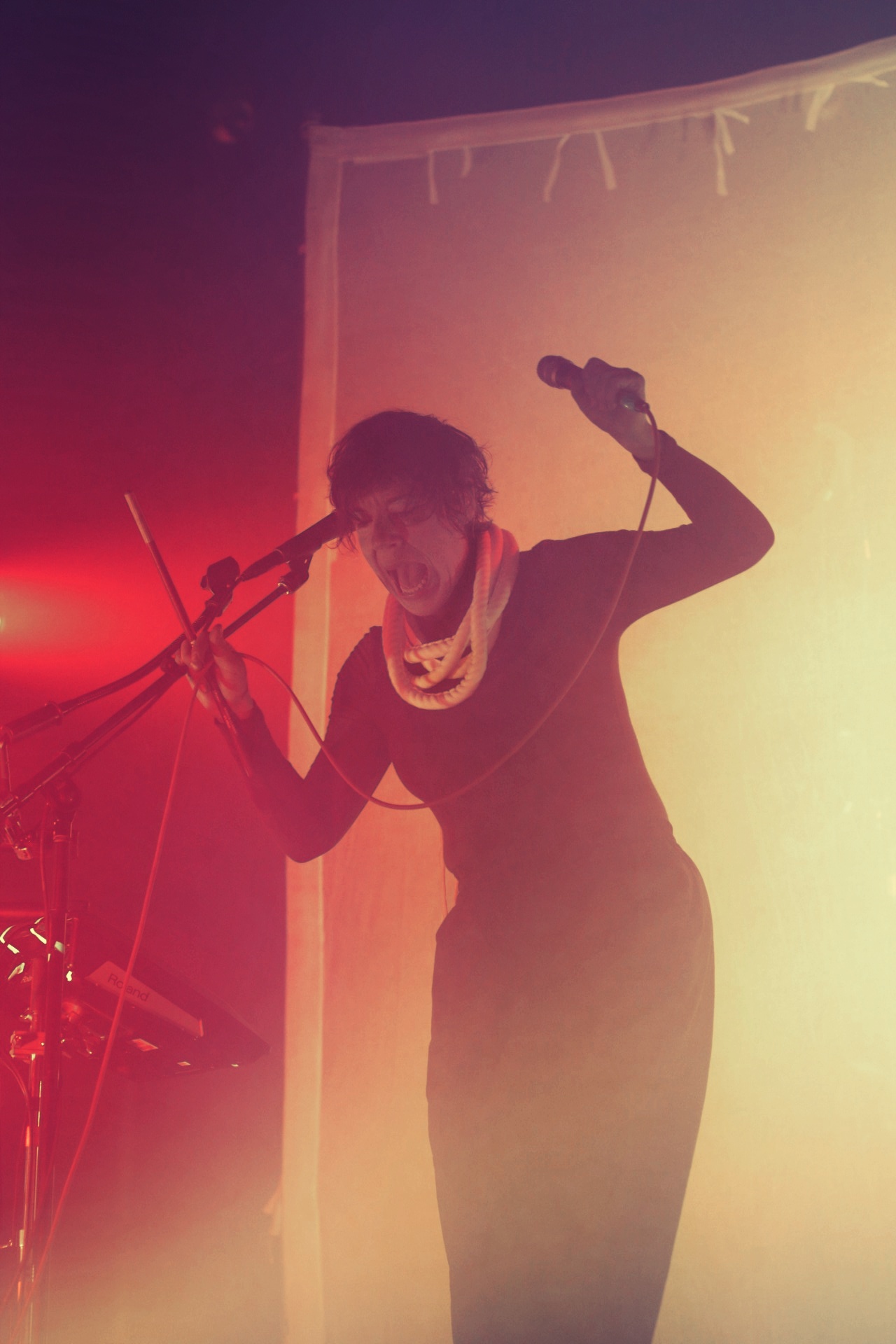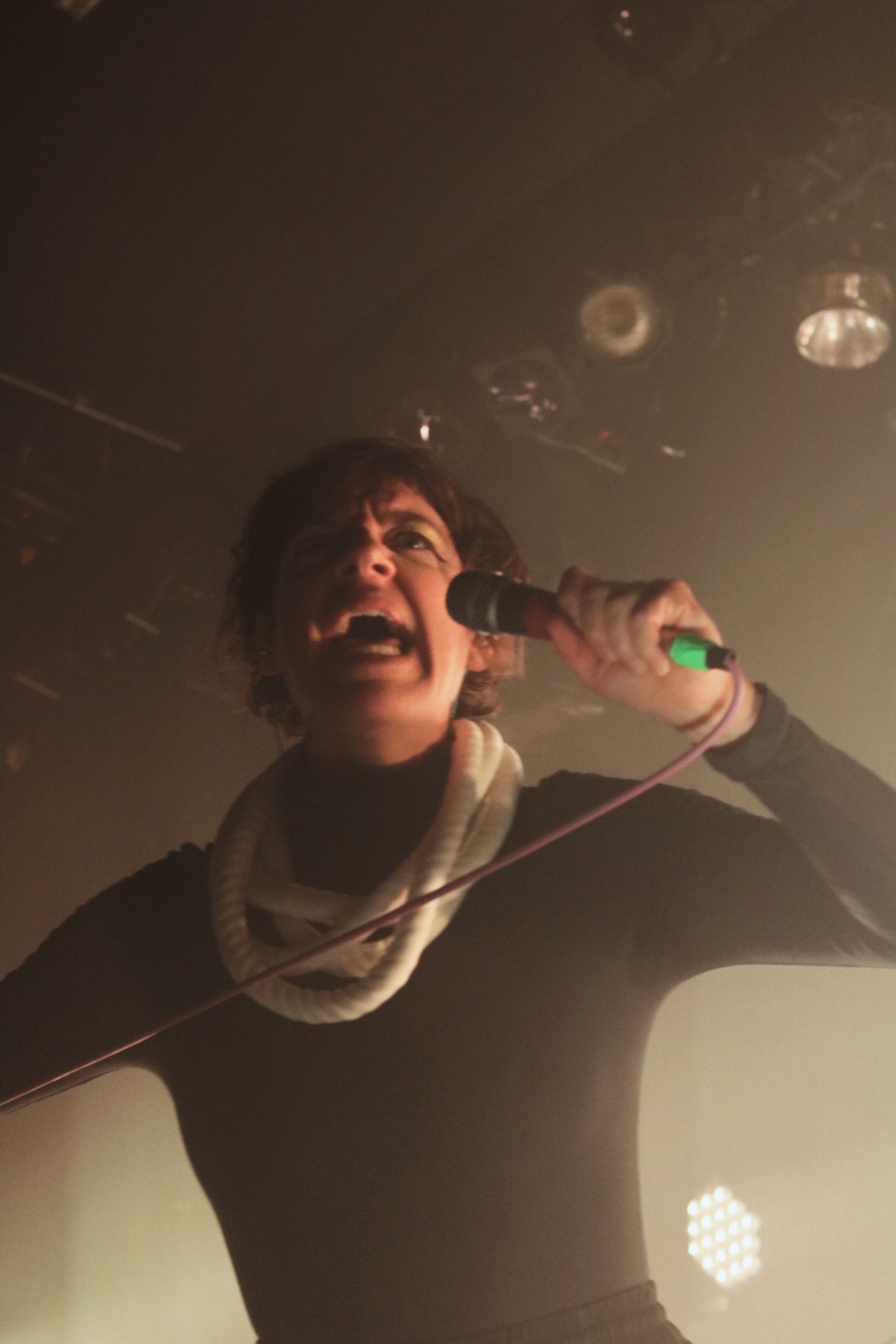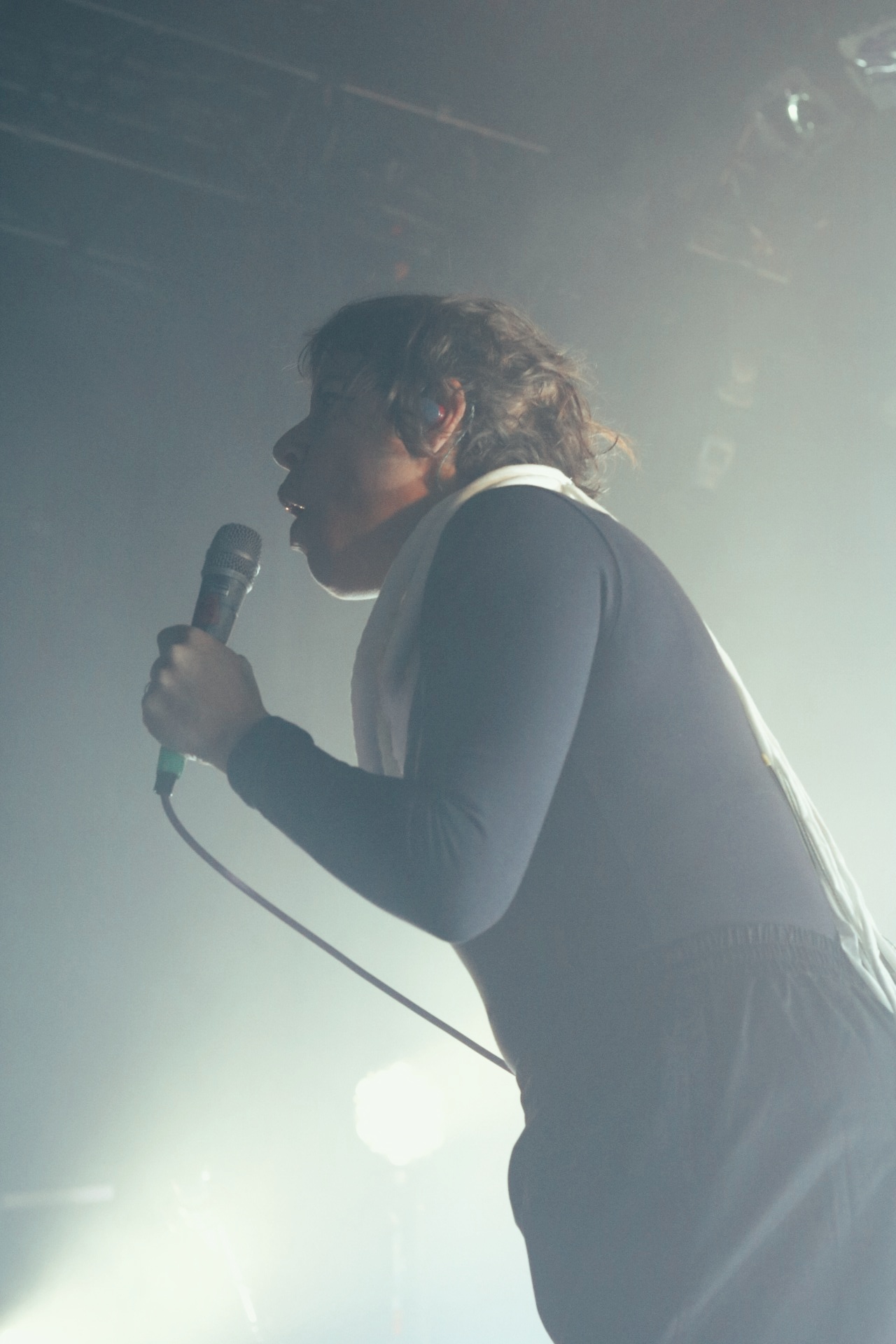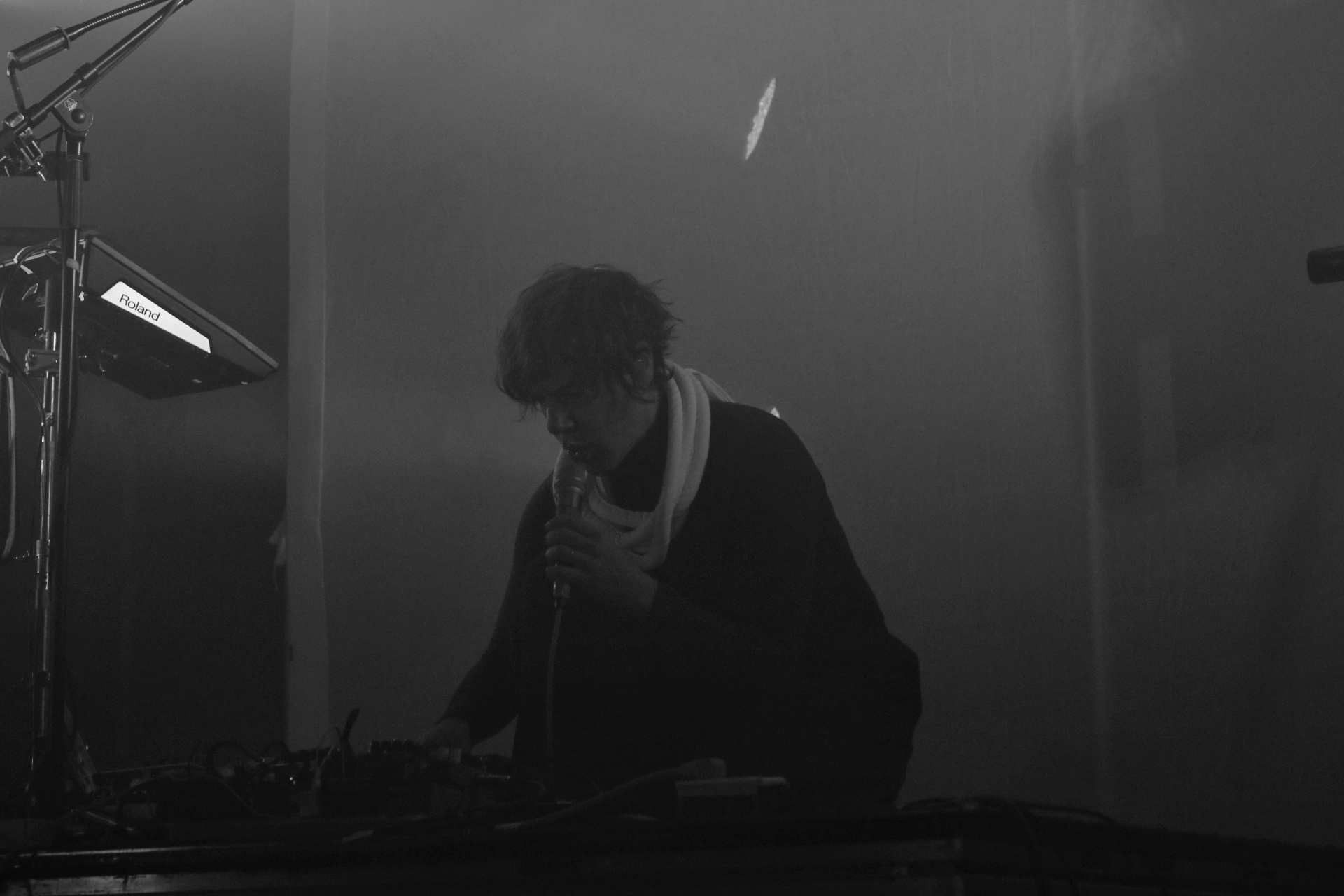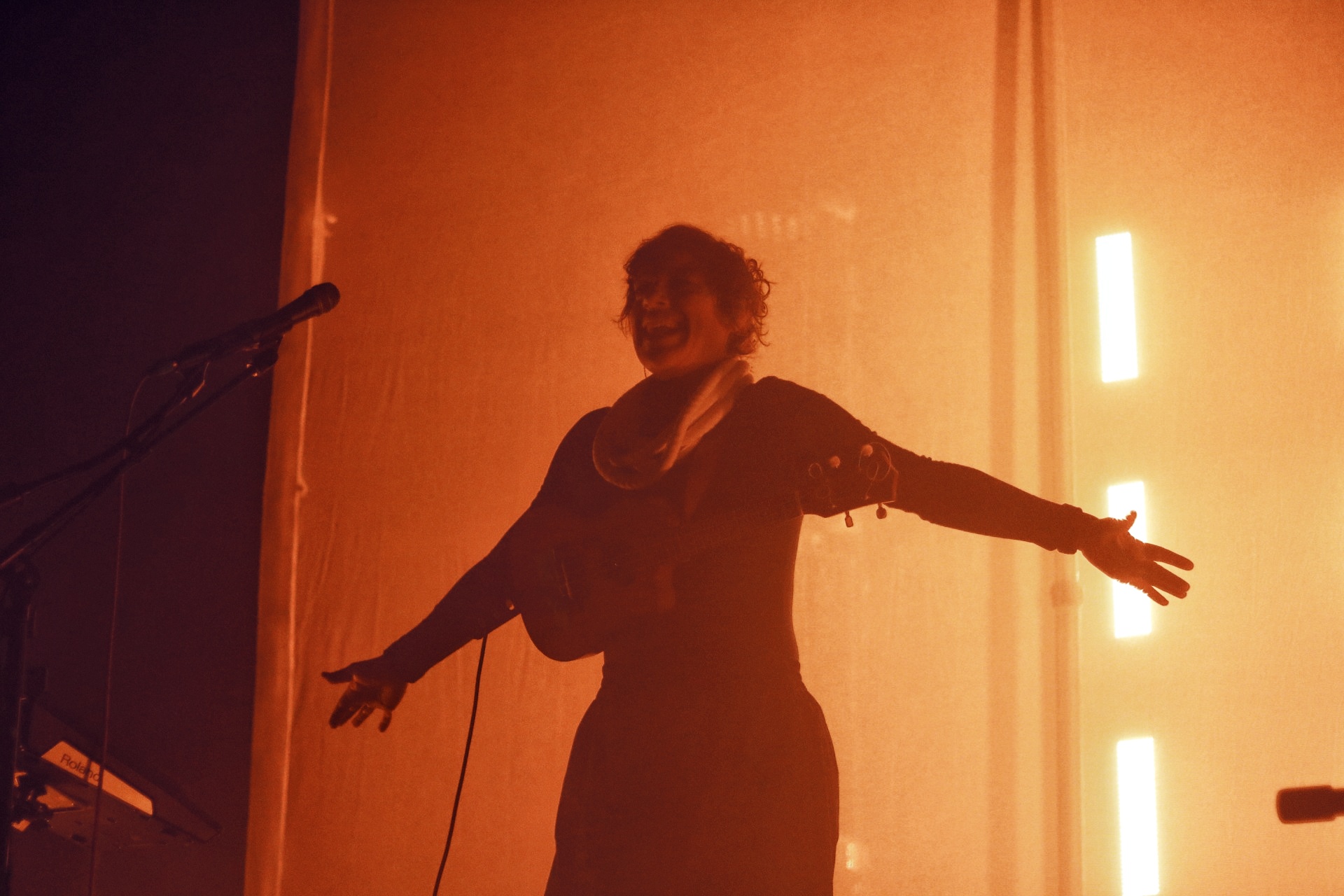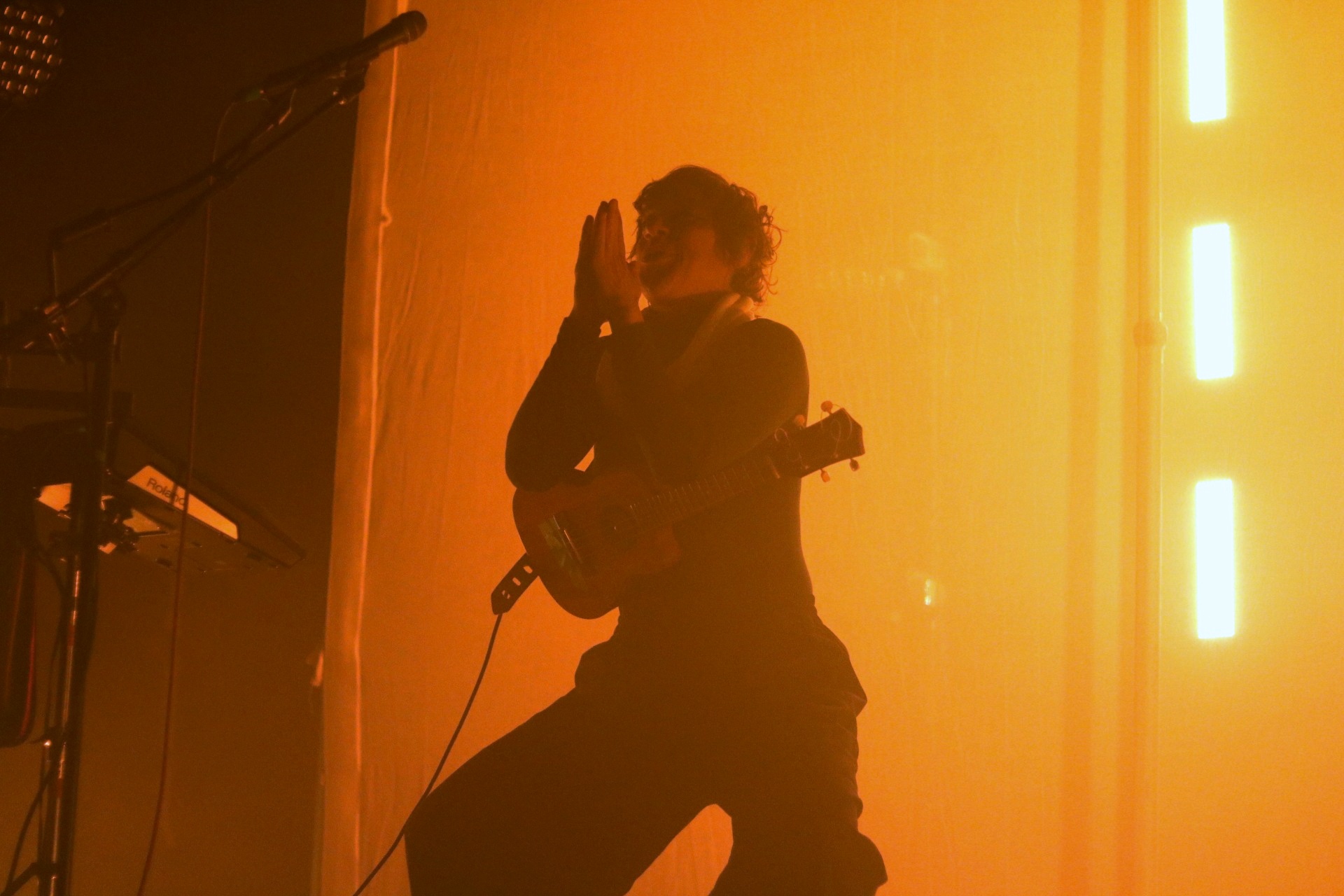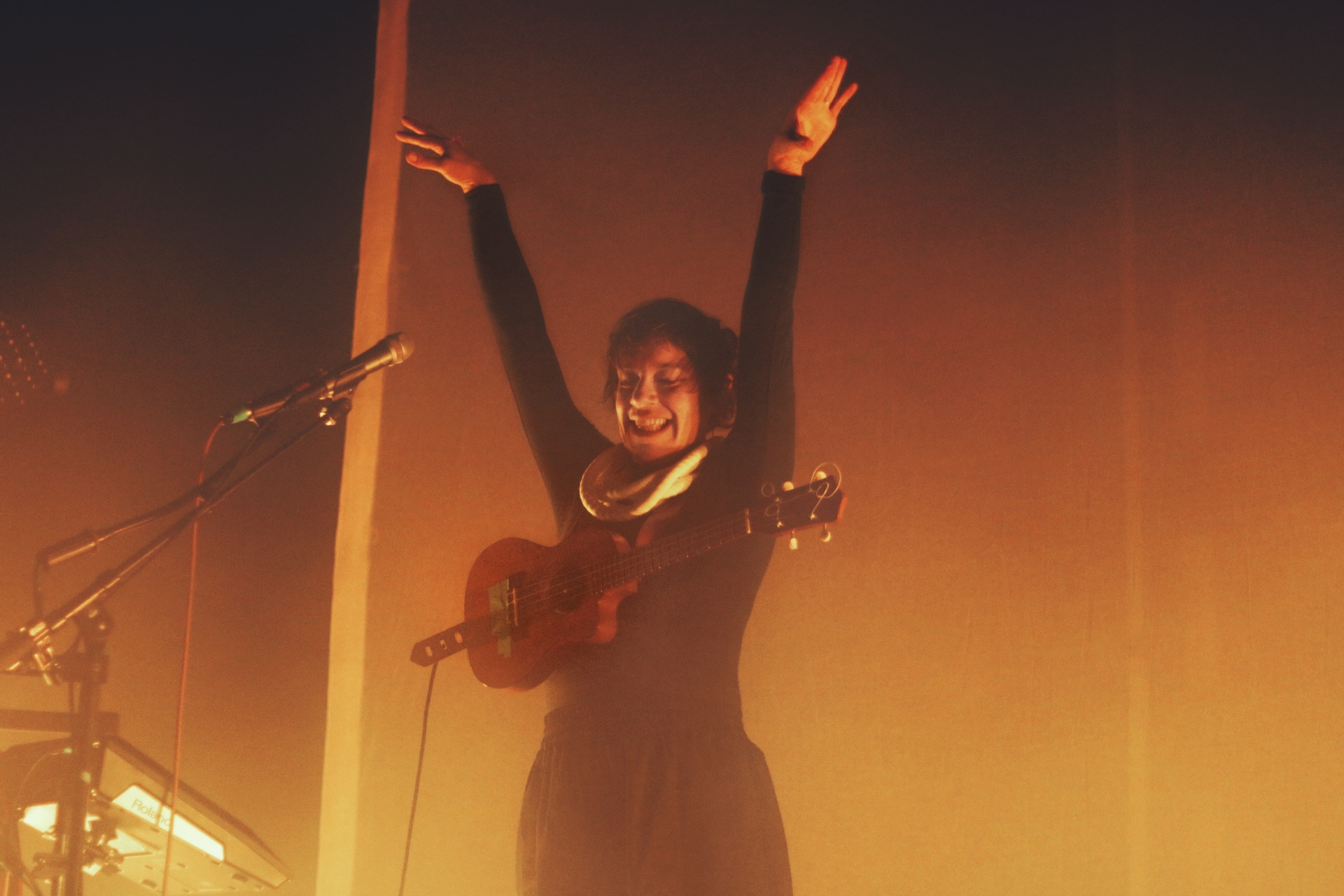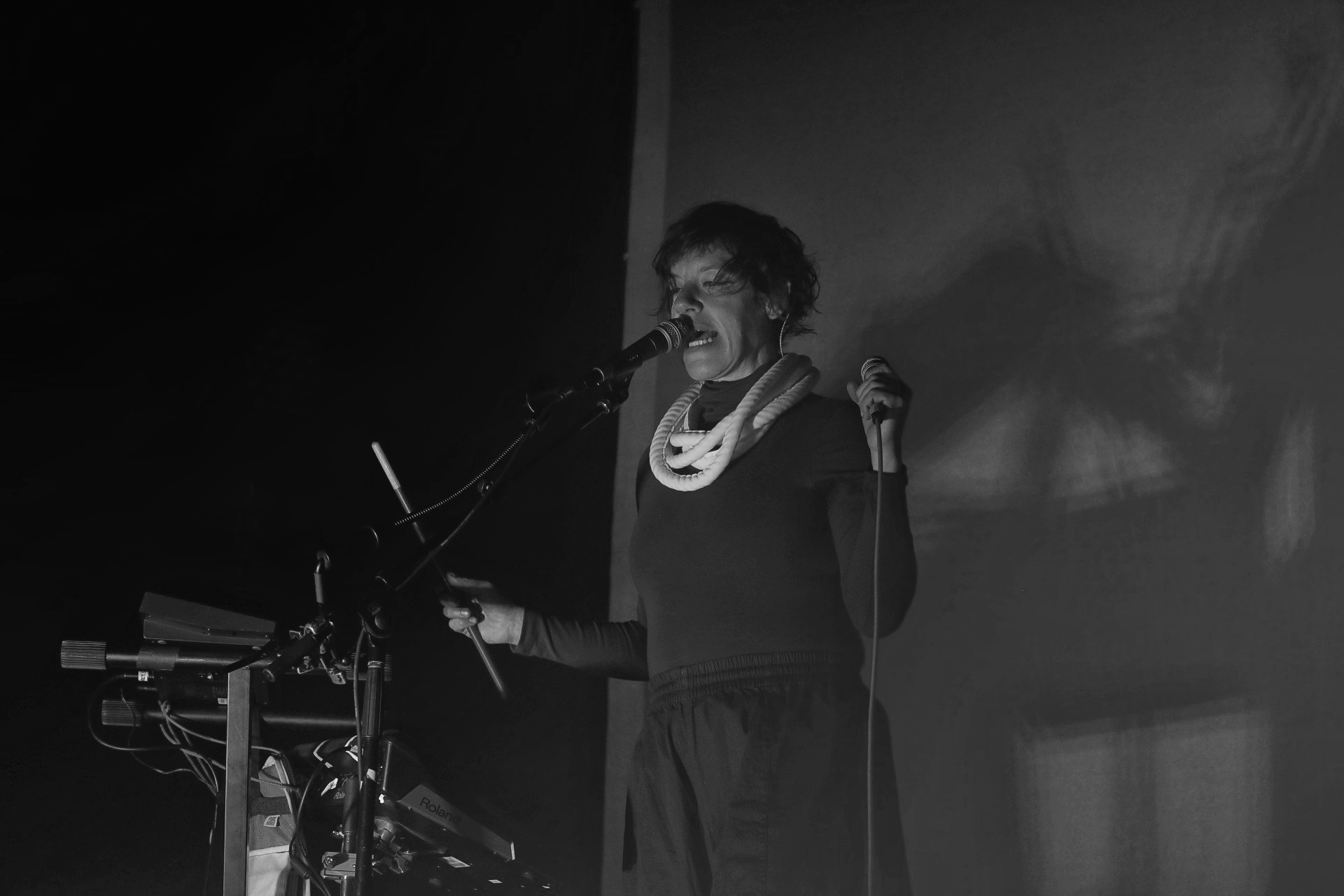 Within the complex arrangements and introspective lyrics, Garbus illustrates a relatable anxiety and awareness towards social and political condition of our world. The first track of the album, "Heart Attack" exhibits somewhat of a worry and panic behind the lyrics, "let me speak, let me breathe, oh, let me be". From there, the direction of the whole album brings self-actualization and acknowledges matters such as, feminism, equality, freedom, political stress.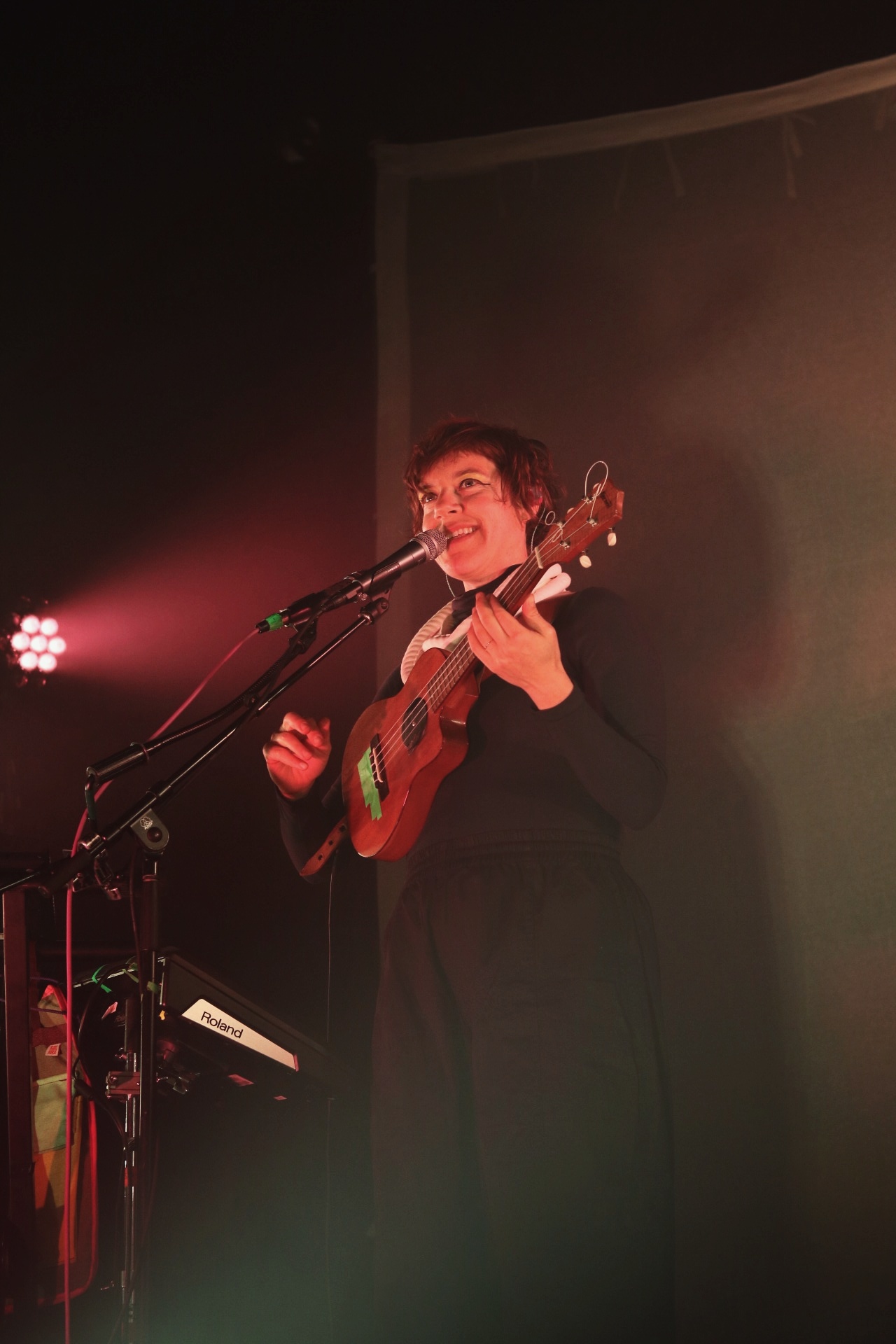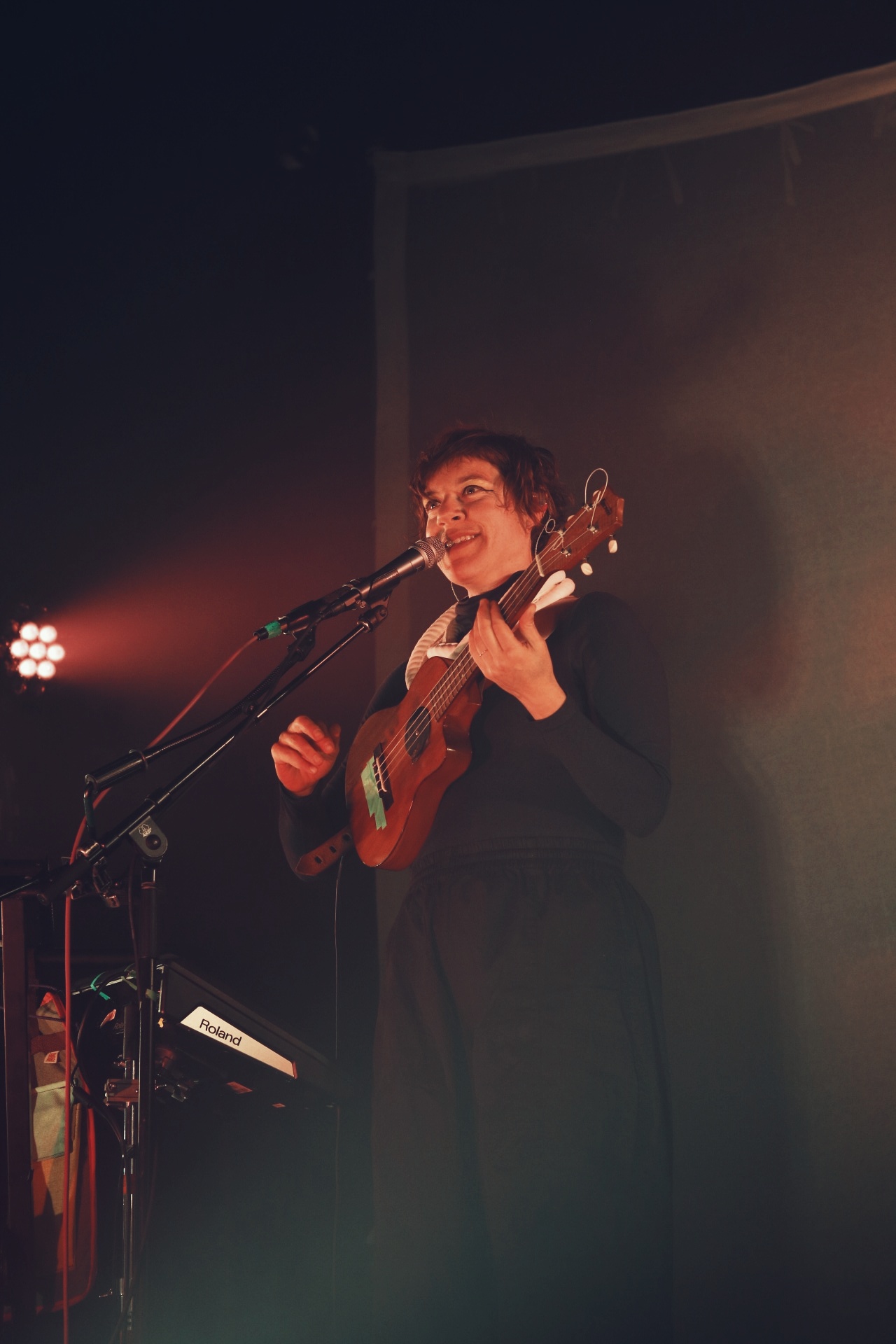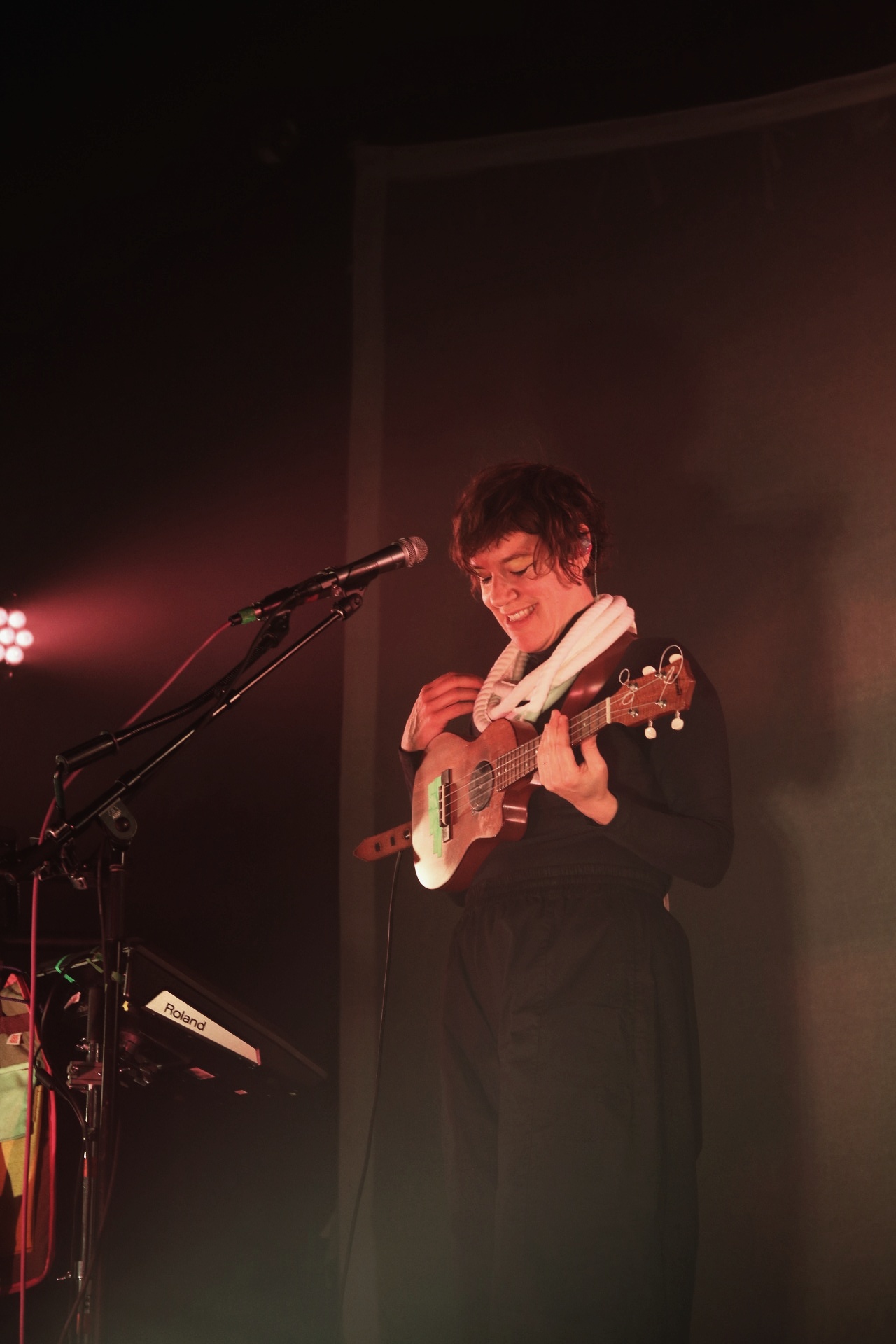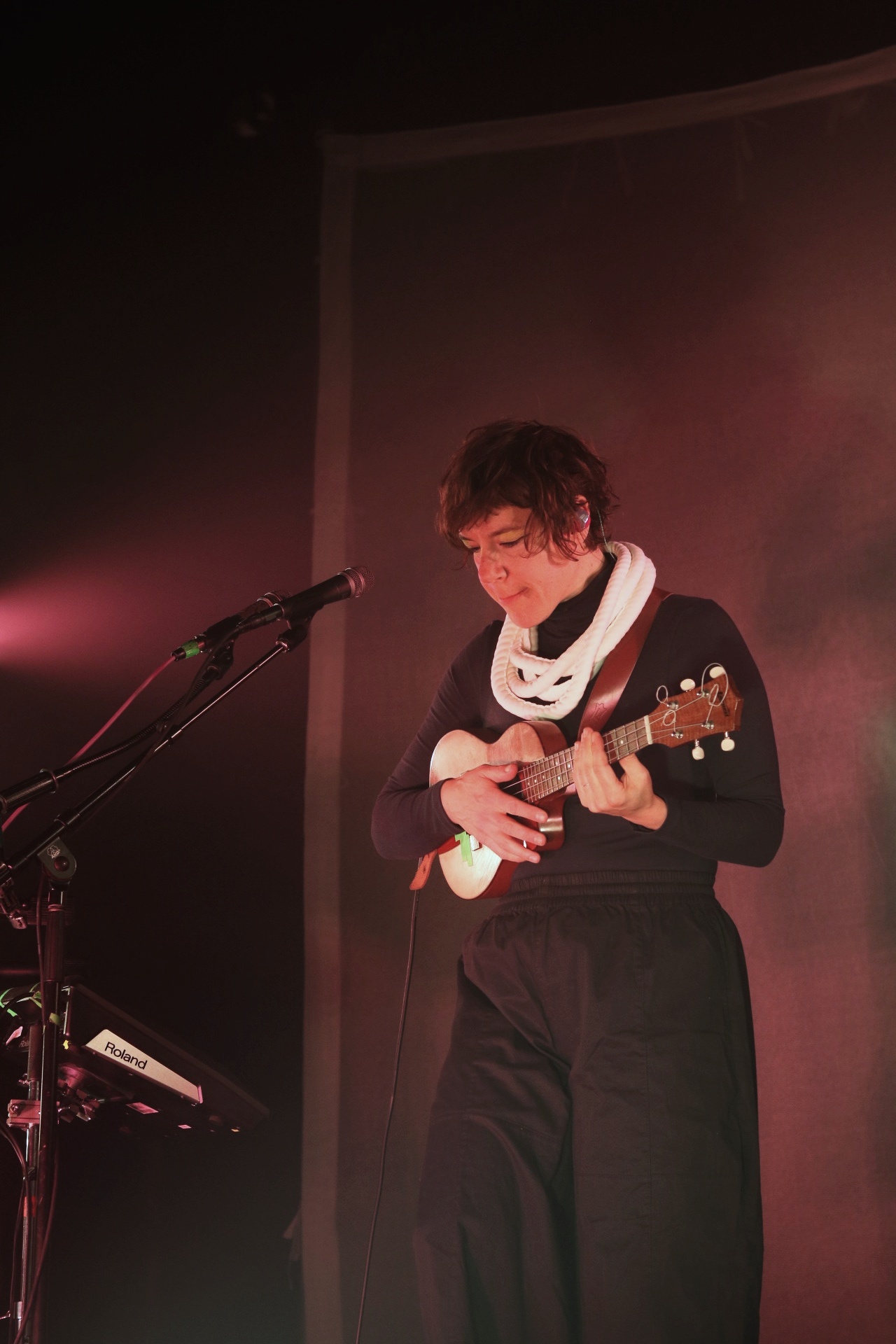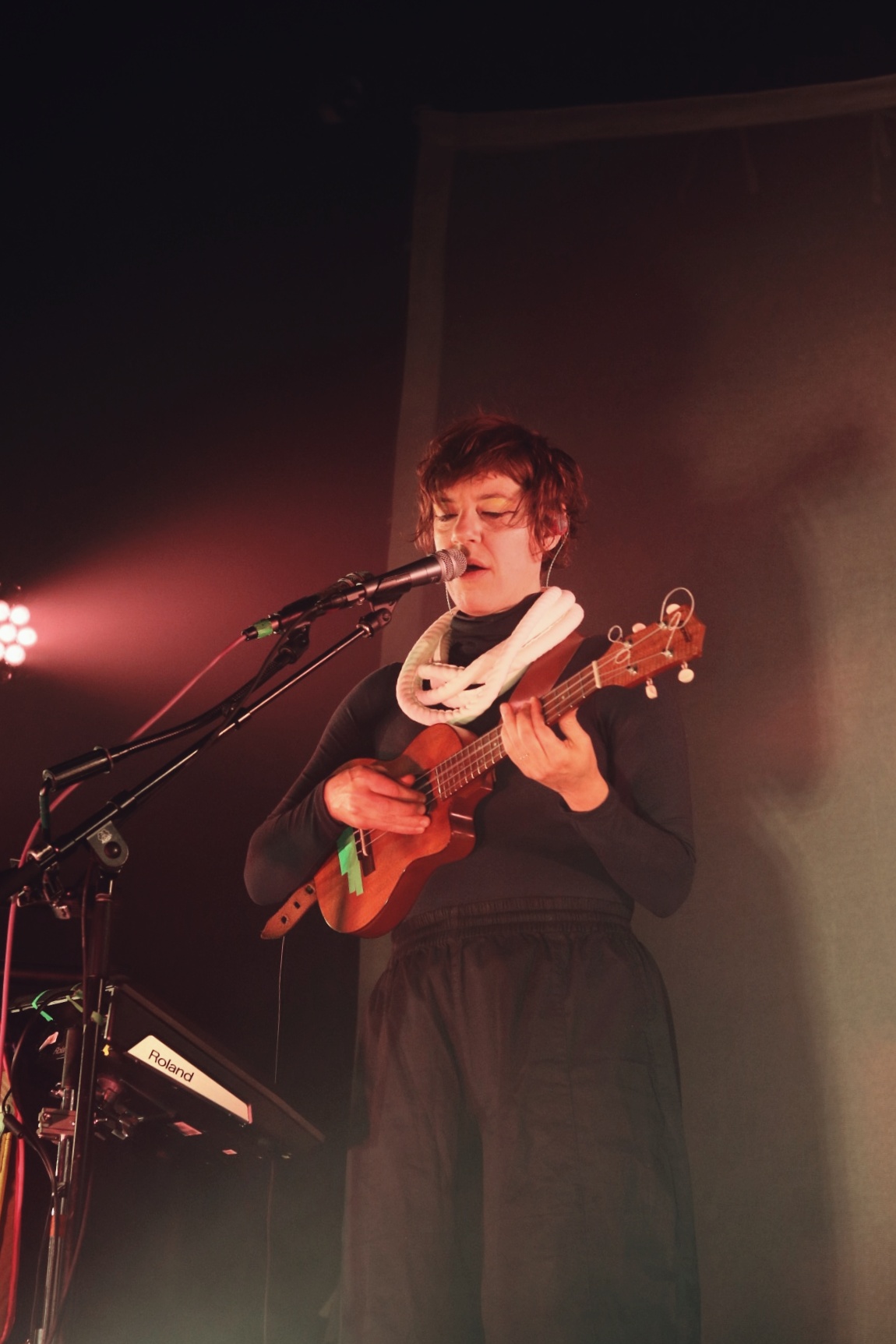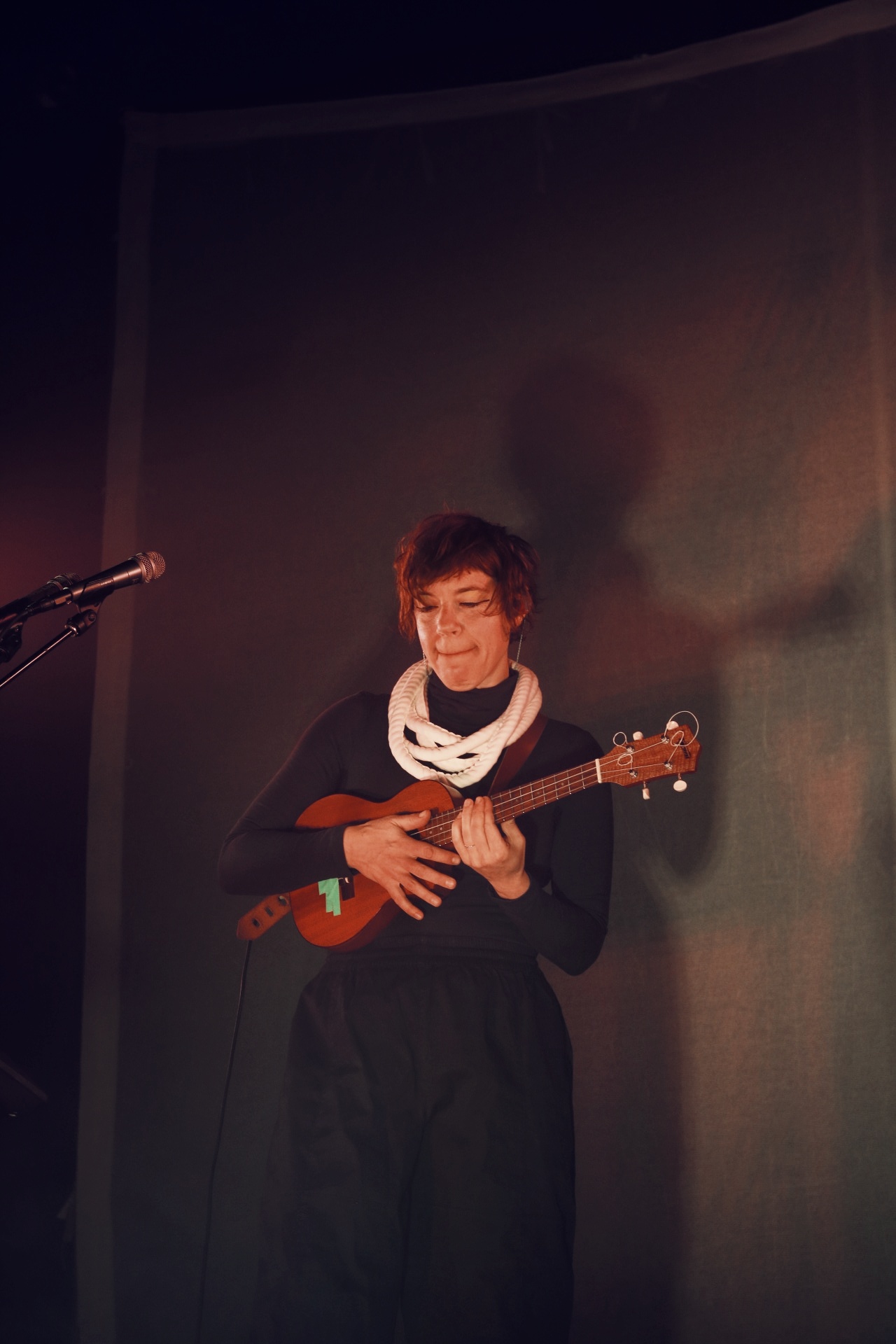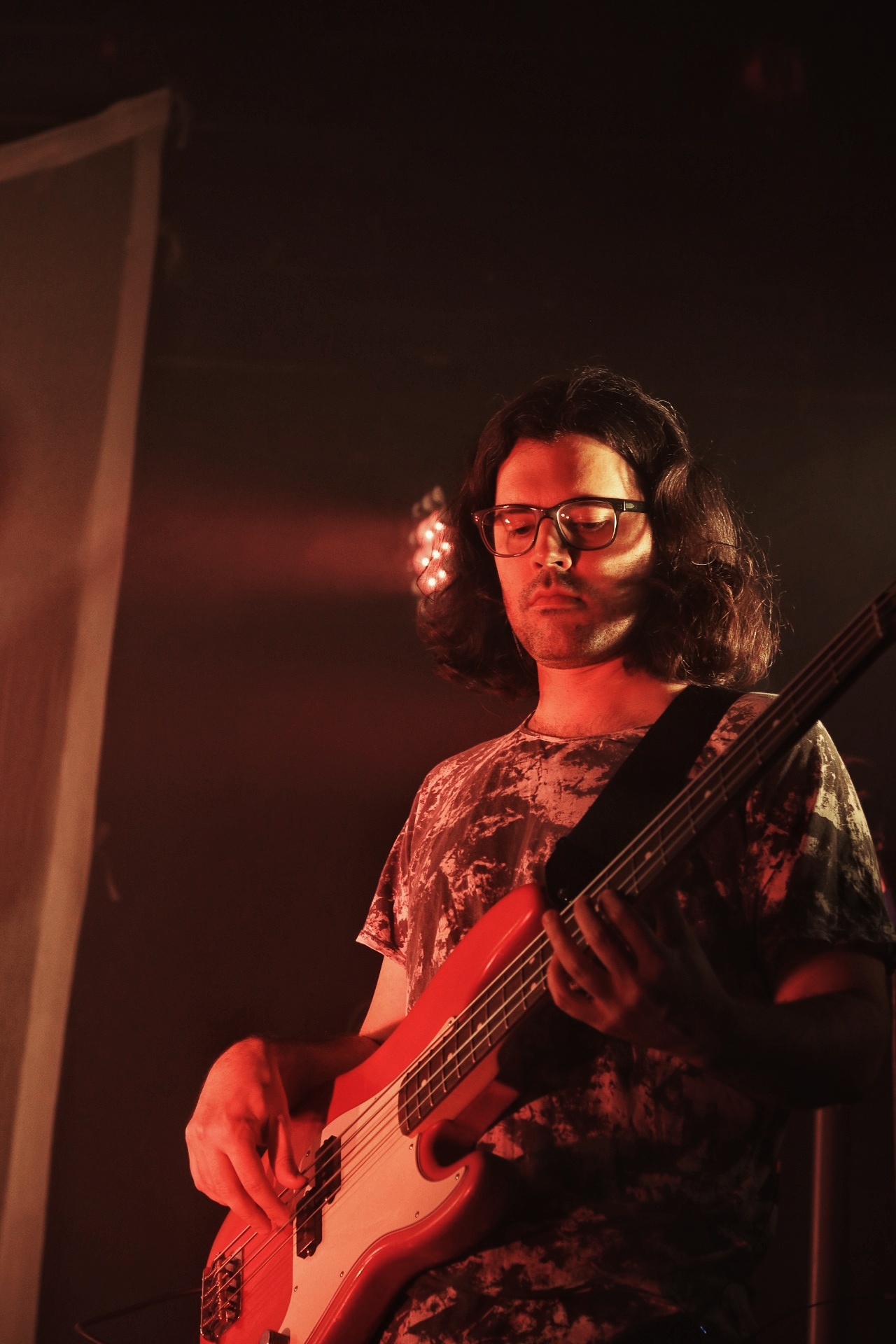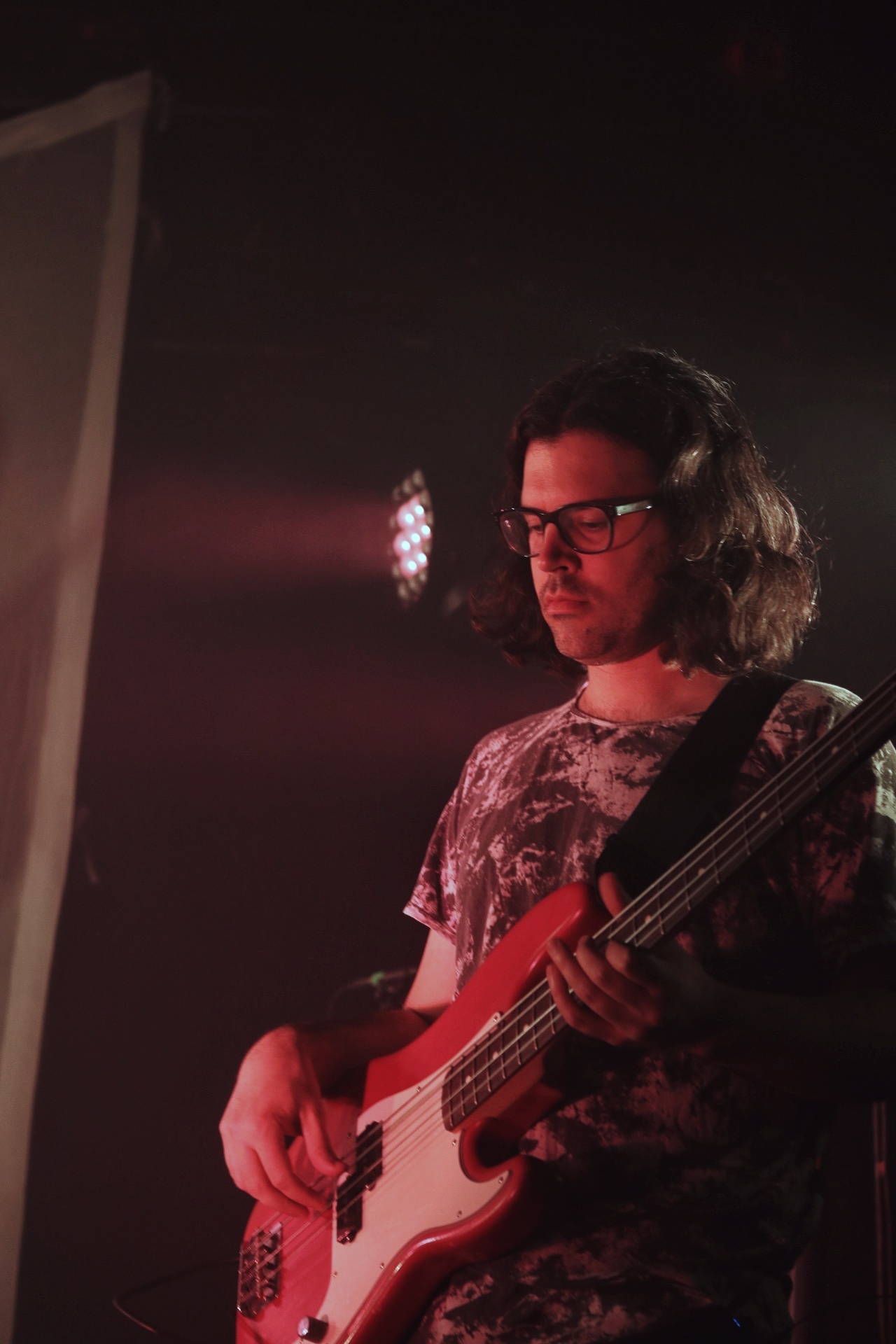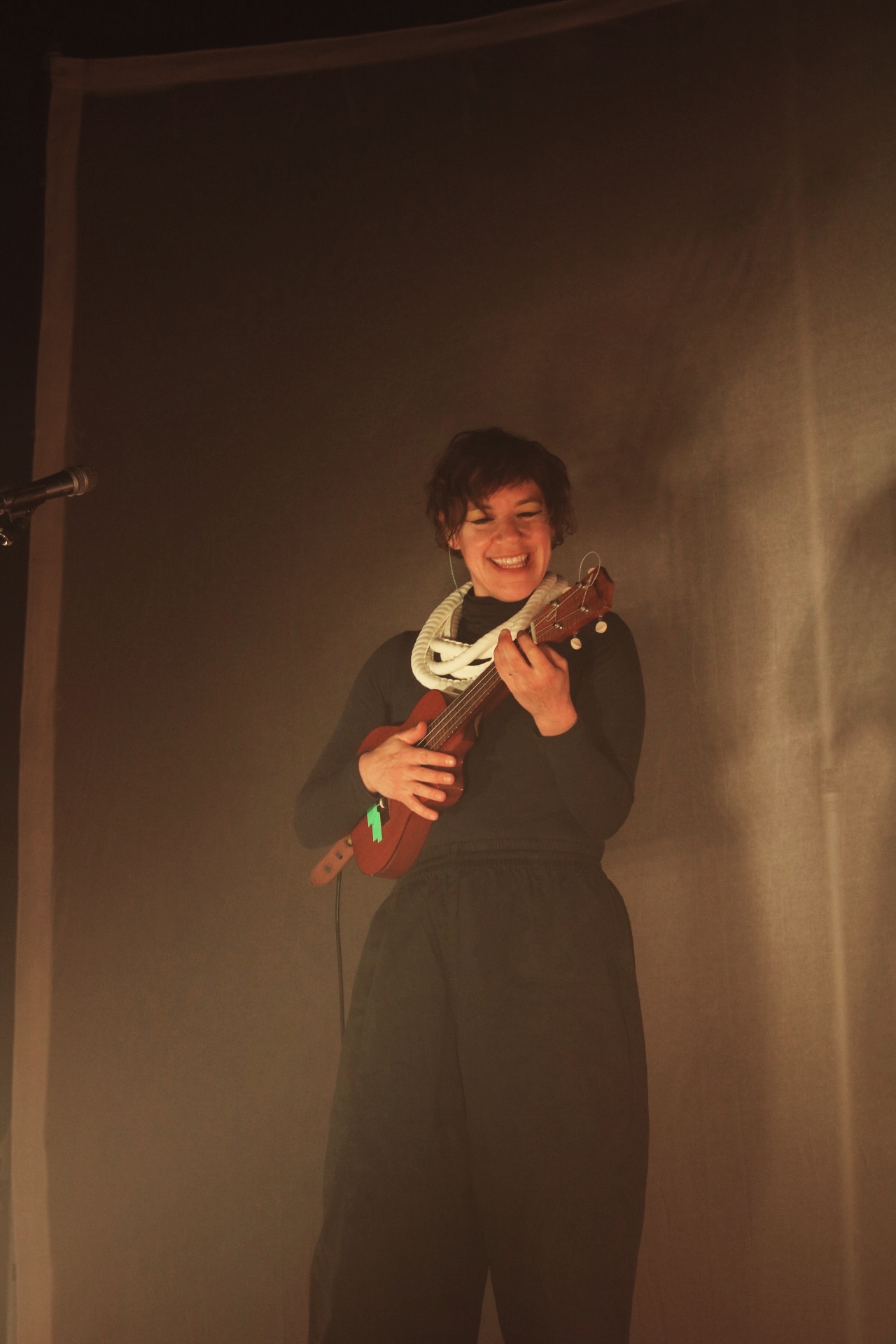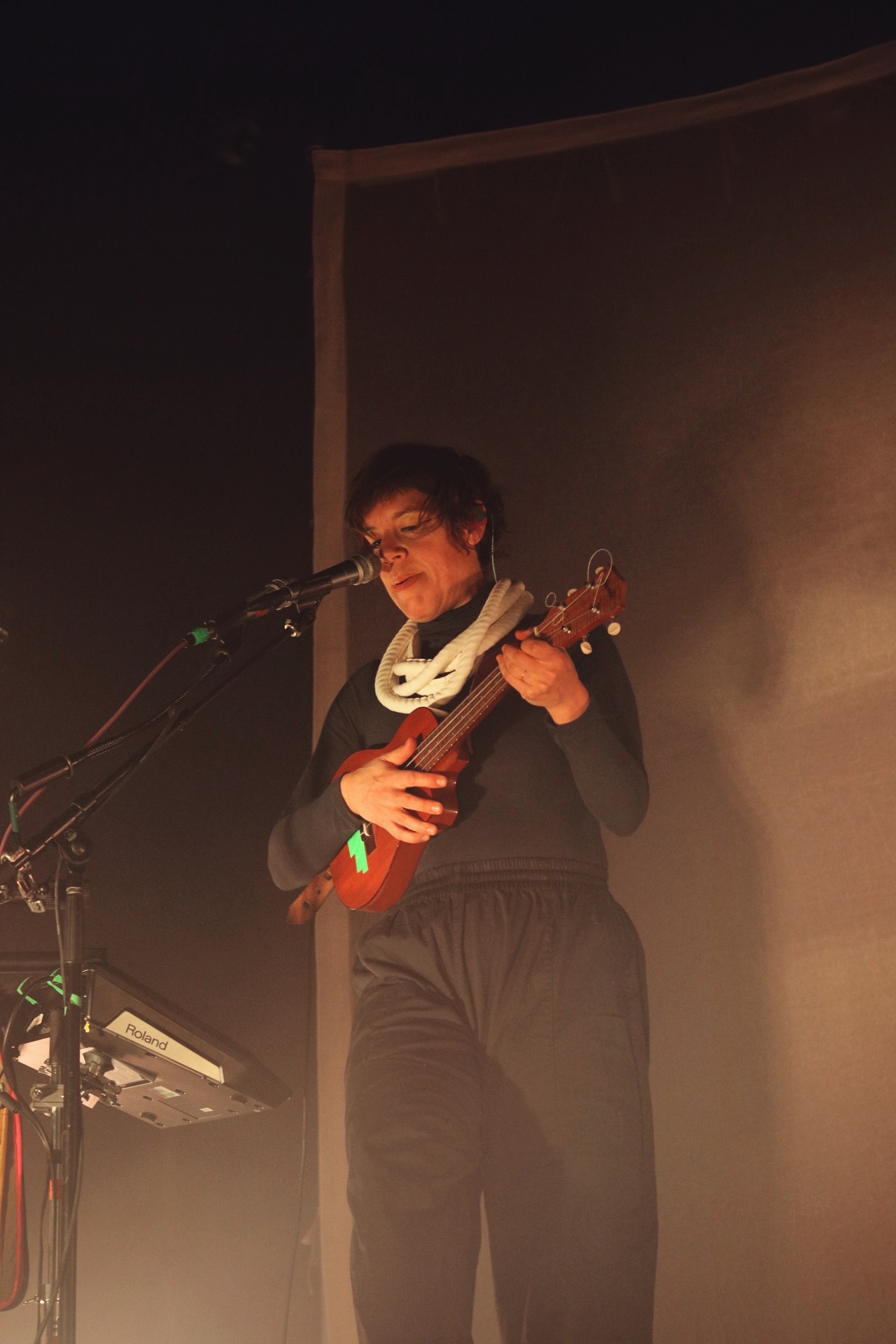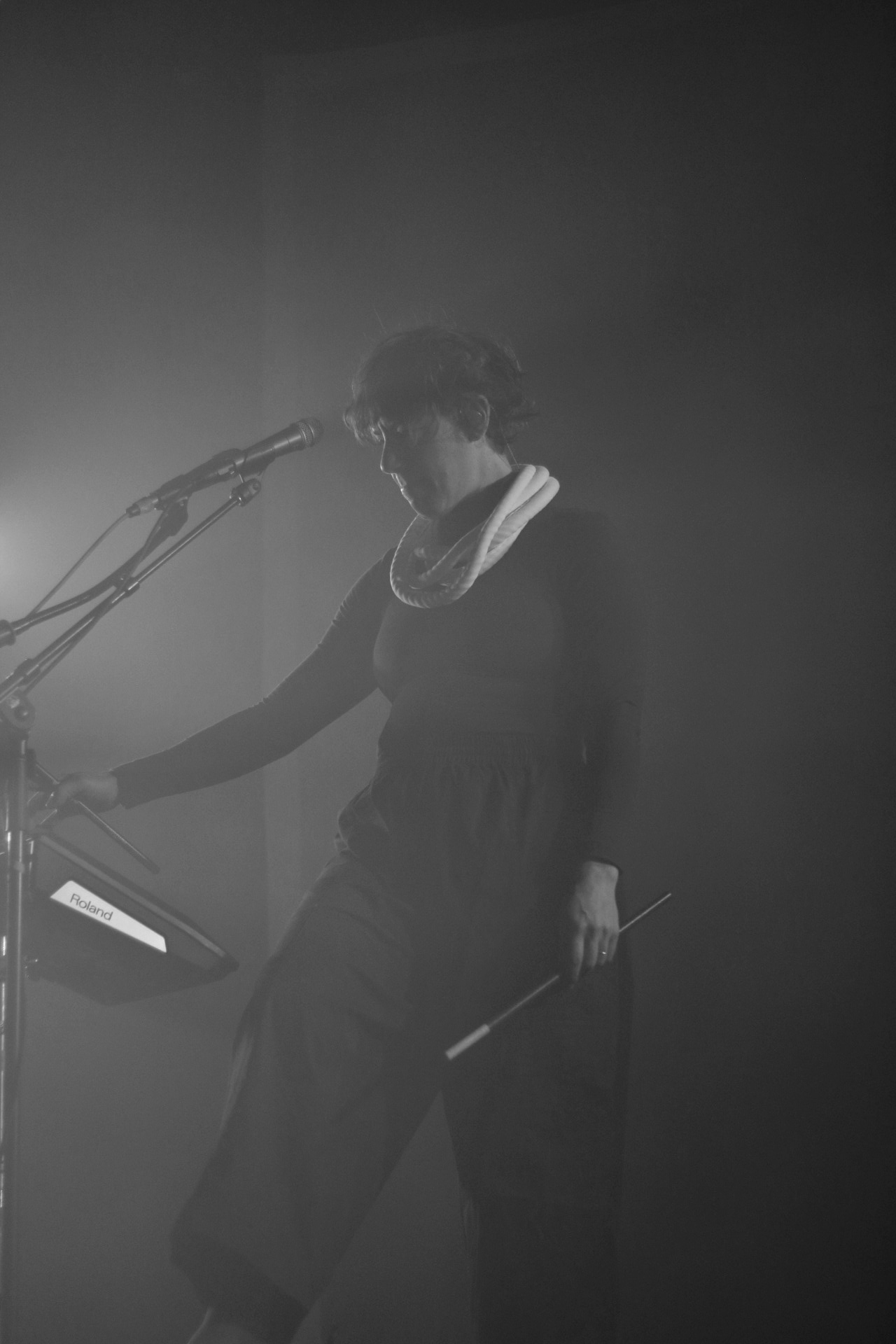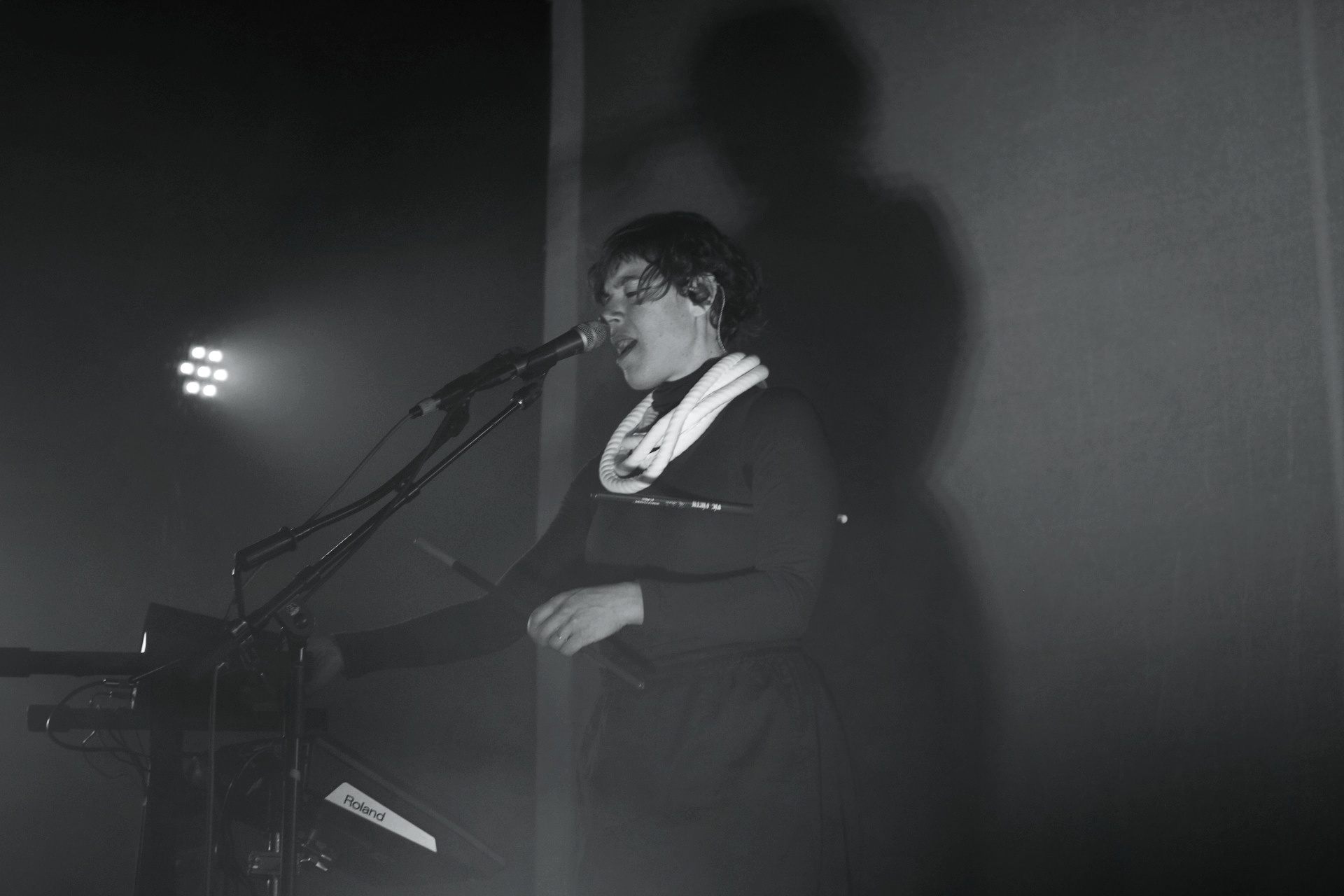 It's evident that Merrill Garbus has powerful vocals on record, but it can't be fully understood to what capacity of power until heard and felt live. During their performance at the Los Angeles El Rey Theatre, Garbus at times didn't need a microphone to be heard, her vocals naturally and beautifully launched across the theater, remaining in-tune. Her talent was emotional to witness in person and the mood of her words was felt deep in the depths of her voice. They performed on a very minimally designed set containing just the essentials; a bass and synthesizer to the right, changed it up with placing drums off to left stage, and centered in the back was a platform of Garbus' ukulele, loop pedals and other instruments vital in creating that unique non-replicable Tune-Yards sound. With such a substantial album carried out by the strong vocals of Merrill Garbus, consequentially their live performance is just as, if not more, moving.
Experience it for yourself and catch Tune-Yards on tour! They'll be visiting Europe for most of March but will be back in the states during April and May, which will include performances at highly anticipated festivals such as Lightning in a Bottle and SASQUATCH Music Festival!
Coverage by Sade De La Espriella
Images may not be used, modified, or cropped without permission from Sade De La Espriella or SoundBite Magazine. Please contact Sade De La Espriella for use of photography
For upcoming events and artists features, follow SoundBite Magazine on Instagram, Twitter, Facebook, and YouTube. If you would like to be feature your event, art, music, or company on SoundBite Magazine, please contact soundbitemag@gmail.com for features and promotional inquiries