Wu-Tang Clan III Points Art Basel Performance
2017 has been a year filled with such memorable concert moments all across the country. A new generation of upcoming artists have taken up venues by storm and sold them out. One thing we never really get to see now a days is the classic rap and hip hop in a live performance. III Points and likeminded wanted to change that ideology immediately.
Like previous years, III Points always sets their stages high and attract many concert-goers with the quality of the artist performing. This year did not fail for them either, following Björk's performance the same week, Wu-Tang was set to dominate the stage on the well decorated stage with commemoration towards the late Ol Dirty bastard, a dynamic member of the group.
The night was opened by several local acts including DJ Y not, Sean Bang, and Dj Will Buck. Members of the audience proved to be true fans as many were around the same time era that Wu-Tang was recognized for and in Wu-Tang apparel. The DJ's set the stage off right away, playing nothing but the classics. The crowd bobbed their heads and recited the lyrics which added to the memorable night. Right before the group entered the stage, sounds of DMX, Tupac, A Tribe Called Quest and many legendary artists were played.
First approaching the stage was RZA with his high energy and charisma, in his right hand a mic controlling the vibe and in the left hand a Grey Goose bottle creating it. The stage was shared along with Raekwon, Ghostface Killah, GZA, Cappadonna, Masta killa, U-God, Inspectah deck and moments later the legend Method man all in Wu-Tang Gear. Seeing this live was such a honor and blessing. The crowd was like no other, the energy that filled up the venue and the joy in each face was worth every penny they spent.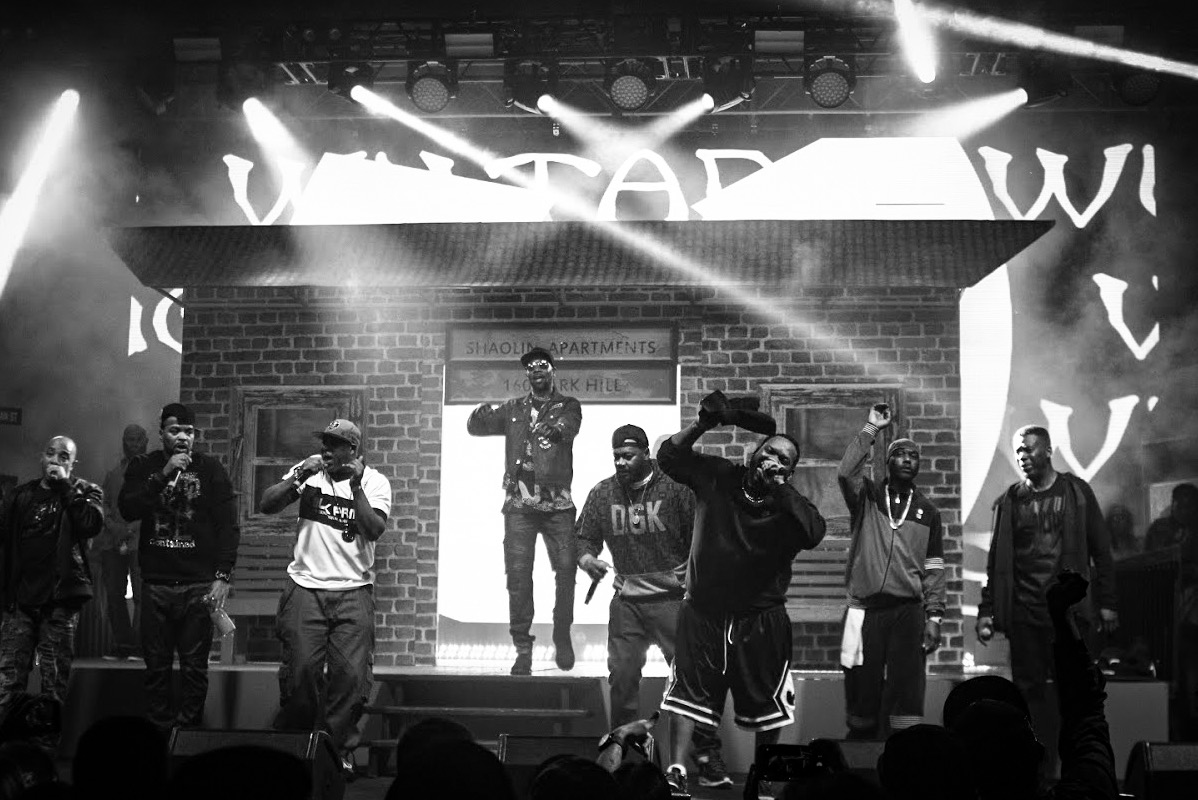 Photography by Javi Ortiz and Emmanuel Alberio
For upcoming events and artists features, follow SoundBite Magazine on Instagram, Twitter, Facebook, and YouTube. If you would like to be feature your event, art, music, or company on SoundBite Magazine, please contact soundbitemag@gmail.com for features and promotional inquiries.