Tour Ugo Rondinone's Seven Magic Mountains Larger Than Life Art Installation in Las Vegas, Nevada
The Seven Magic Mountains is a large-scale, public artwork by Rondinone that took 5 years to plan and execute. The installation, comprised of seven brightly colored individual towering sculptures, is situated on the far southern end of Las Vegas Boulevard along Interstate 15. Only about a half hour from downtown Las Vegas, the piece will be on view for two years beginning May 11, 2016.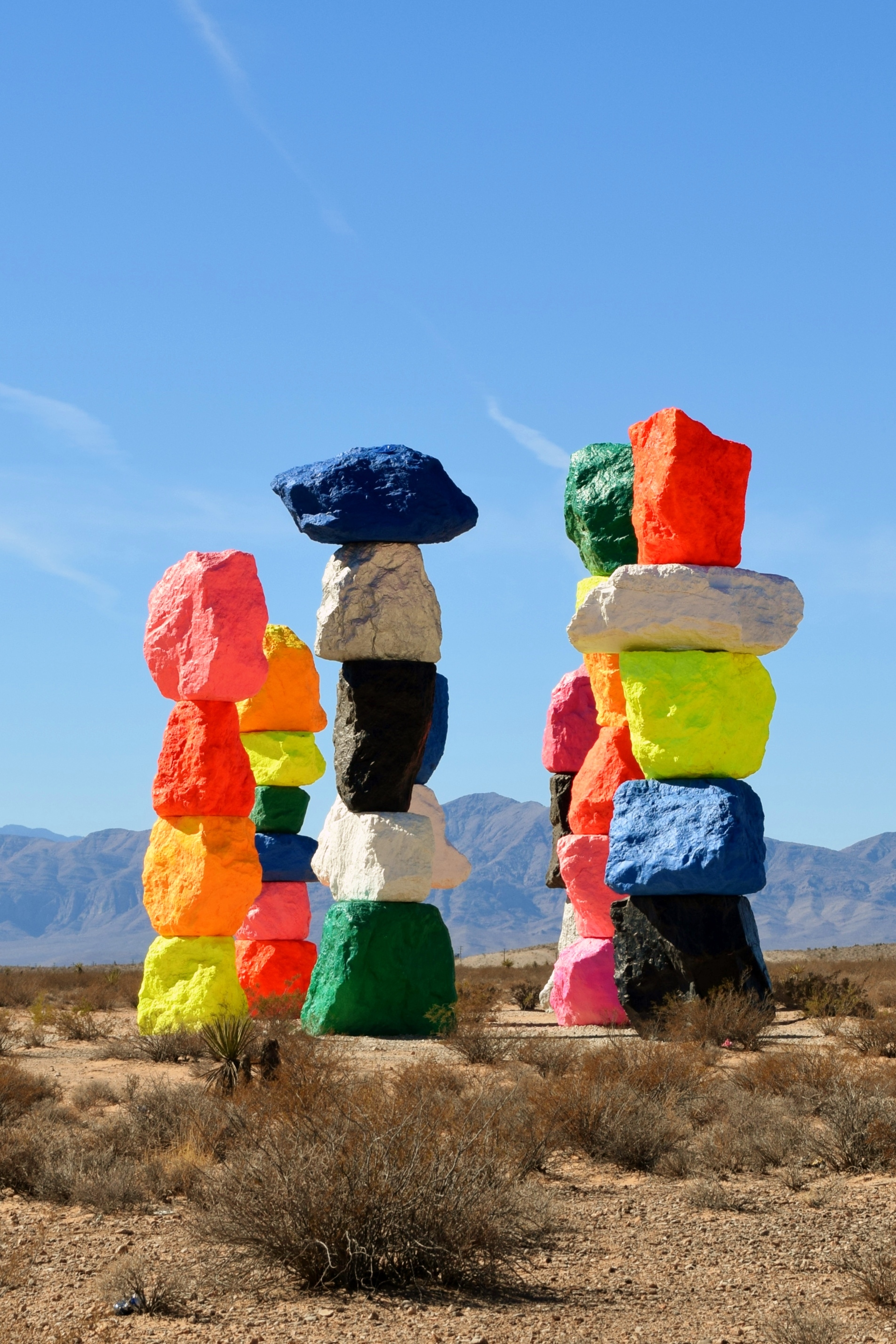 These seven towers of locally-sourced limestone boulders that are stacked more than 25 ft. high, bring color to the Ivanpah Valley. As you drive either side of Hwy15, you will see a pop of neon in the distance. It is such a contrast from the natural desert scenery, that at first glance you wonder what it is that you are actually seeing. Surrounded by mountain ranges, desert, and Jean Dry Lake backdrop, The Seven Magic Mountains is one of the largest land-based art installations in the United States and the work pays homage to the history of Land Art while also offering the contemporary vibe of nearby Las Vegas.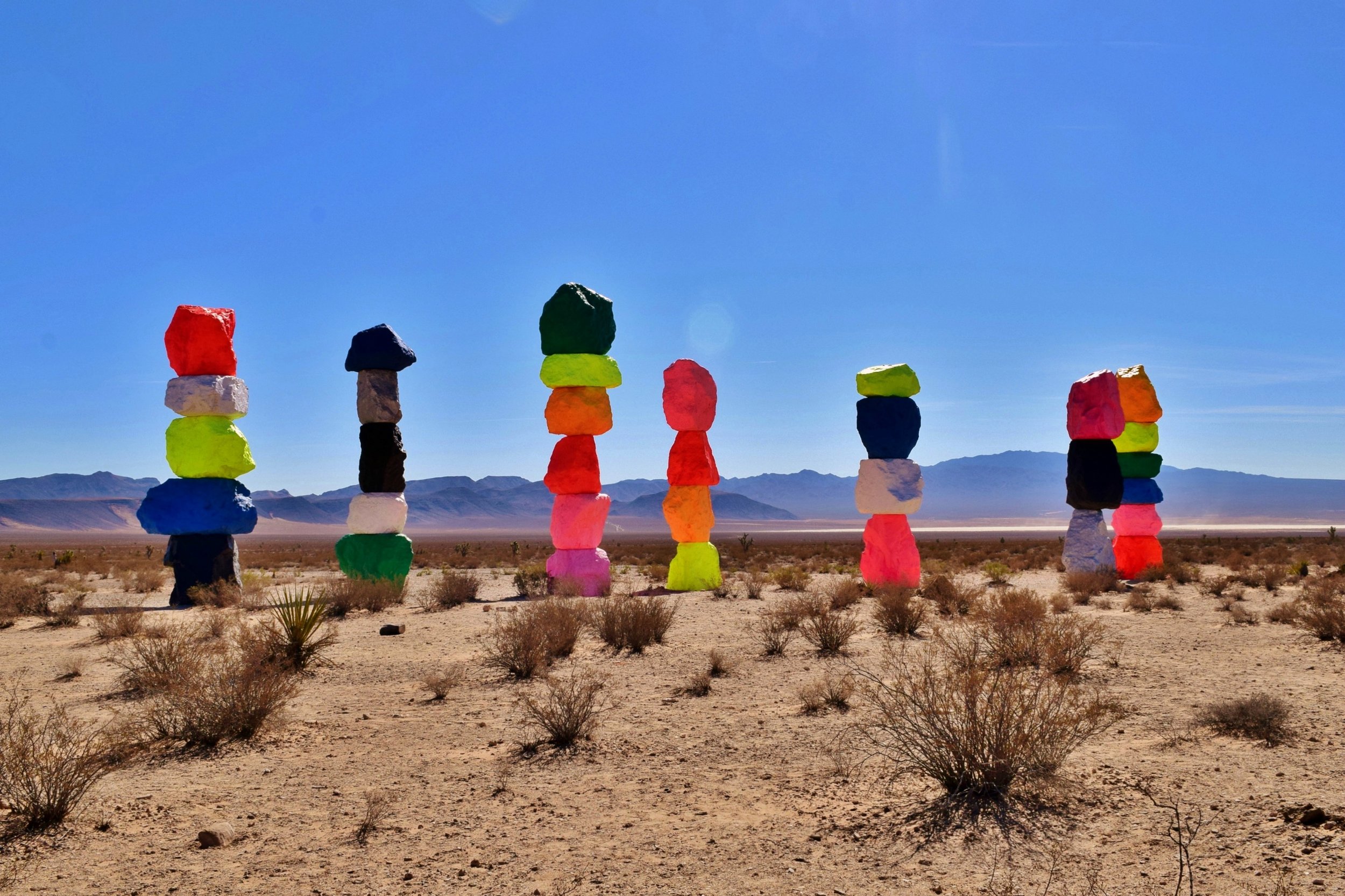 Because this installation is an all outdoor experience, you should be aware of weather conditions before visiting. Wear sunscreen, a hat, walking shoes and other protective clothing. And since there are no restroom facilities or other amenities, please bring plenty of water and other nourishment you may need during your visit. And don't forget your camera!
Coverage by Cynde Dickey
Images may not be used, modified, or cropped without permission from SoundBite Magazine. Please contact SoundBite Magazine for use of photography.
For upcoming events and artists features, follow SoundBite Magazine on Instagram, Twitter, Facebook, and YouTube. If you would like to be feature your event, art, music, or company on SoundBite Magazine, please contact soundbitemag@gmail.com for features and promotional inquiries.