Bouncing Souls Home Show
Asbury Park hometown heroes, The Bouncing Souls, tore up the stage at their annual home show. Bringing in some amazing acts to support them, The Summer Stage at the Stone Pony was the absolute place to be on August 25th 2017.
MICKEY RICKSHAW
Boston locals, Mickey Rickshaw took the stage fairly early on in the evening, to get the crowd dancing and on their feet. With Celtic influence and high energy, this young band is coming off of two successful trips on the Flogging Molly Salty Dog Cruise. Garnering a plethora of debatable nicknames from their shipmates, many of which turned out to show their support, these new(er) boys from Boston are tearing up stages and gaining fans wherever they go.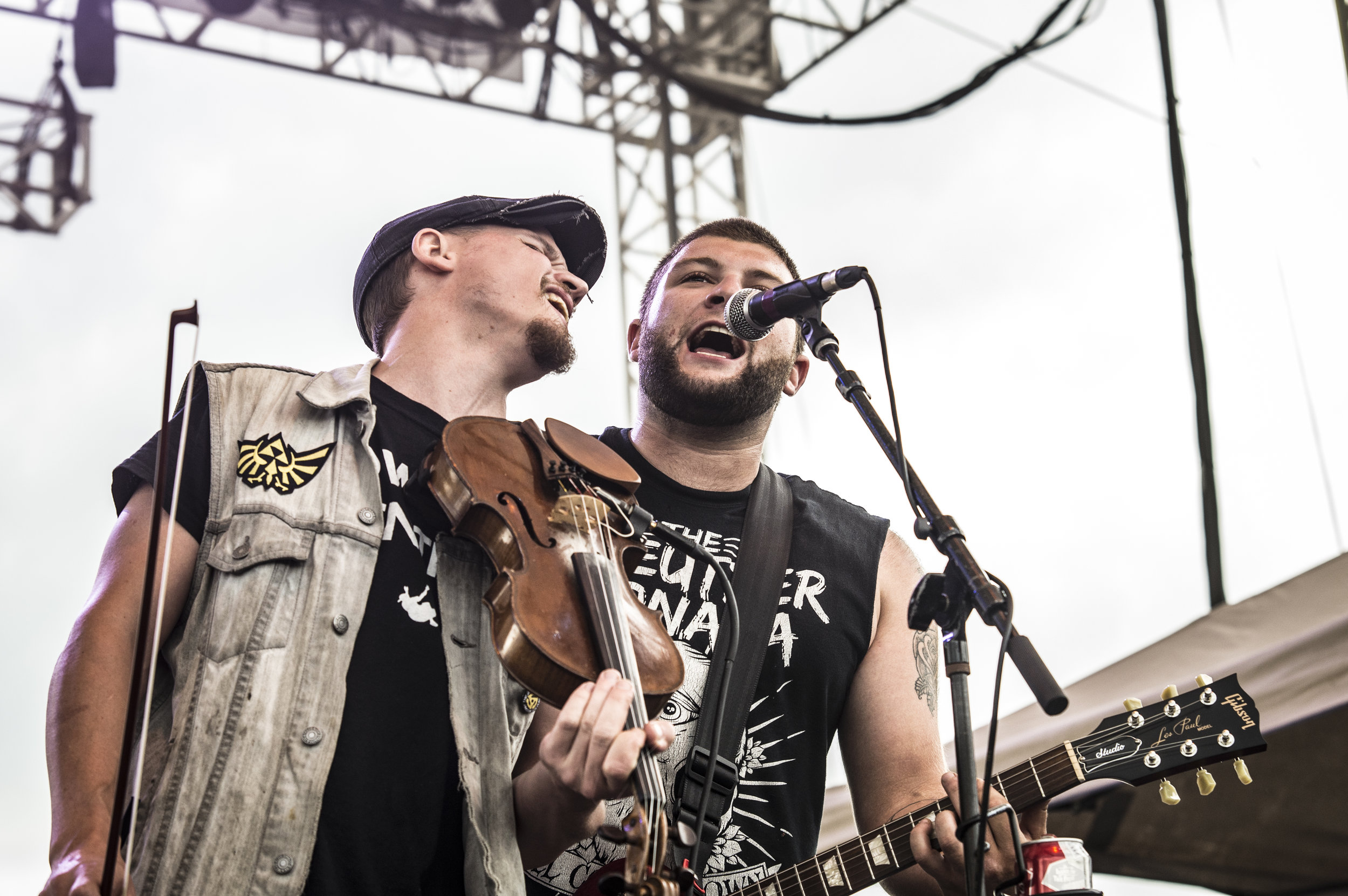 THE MENZINGER
Pennsylvania based punk rockers, The Menzingers, hit the stage after Mickey Rickshaw. Formed in 2006, they just released their latest record, After the Party (2017), and are heading out on some amazing tours, both in the US and in Europe. With the sun getting lower in the sky and the stage lights coming on, The Menzingers high energy performance kept the crowd dancing and singing and looking for more.
LUCERO
Lucero, an American alt-country band took the stage as dusk fell. With a very different vibe from the Celtic and punk influences of the previous bands, Lucero started the night out with several soulful acoustic numbers before moving into their higher energy, guitar driven, country sound. With their country sound, and punk influences, as well as unique Memphis sound, Lucero kept the crowd begging for more, and set the stage for The Bouncing Souls to continue the night.
THE BOUNCING SOULS
When one thinks of the Summer hometown show, one thinks about The Bouncing Souls bounding on to stage, with incredible energy, classic well-loved songs, and a rowdy, excited crowd. The 2017 home show was no exception -- with incredible energy, a mix of old favorites and newer songs in the repertoire, these Jersey boys brought the crowd to their feet, both young and old, and kept them dancing until the end of the show.
 
All in all, it wouldn't be summer without The Bouncing Souls at Asbury Park's Stone Pony. With summer quickly coming to an end, the Home Show was, and always is, an excellent way to have an excellent last hurrah on the beach side, with fantastic music, a great venue, and amazing views.
Coverage and Photography by Marisa Finan-Goode
For upcoming events and artists features, follow SoundBite Magazine on Instagram, Twitter, Facebook, and YouTube. If you would like to be feature your event, art, music, or company on SoundBite Magazine, please contact soundbitemag@gmail.com for features and promotional inquiries.
Images may not be used, modified, or cropped without permission from Marisa Finan-Goode or SoundBite Magazine. Please contact Marisa Finan-Goode or SoundBite Magazine for use of photography.