The Dropkick Murphys bring an early St Patrick's Day to our Nation's Capital
On Saturday March 10 the Dropkick Murphys brought their raucous variety of Celtic punk rock to Washington D.C's newest concert venue The Anthem, playing before a capacity crowd of 6,000 rowdy fans. Also, on tonight's ticket the New York based Hardcore Specialist Agnostic Front and the Boston Based Ska outfit Bim Skala Bim.
The Dropkick Murphys (DKM) are a Celtic punk band formed in Quincy Massachusetts in 1996 and includes band members Al Barr on Vocals, Ken Casey on bass and vocals, Jeff DaRosa on banjo, mandolin, guitar and vocals, Tim Brennan on guitar, accordion and vocals, Matt Kelly on drums, James Lynch on guitar and vocals and Lee Forshner on pipes and whistle. DKM are an Born & Bred recording artist whose latest album "11 Short Stories of Pain & Glory" dropped in January of 2017.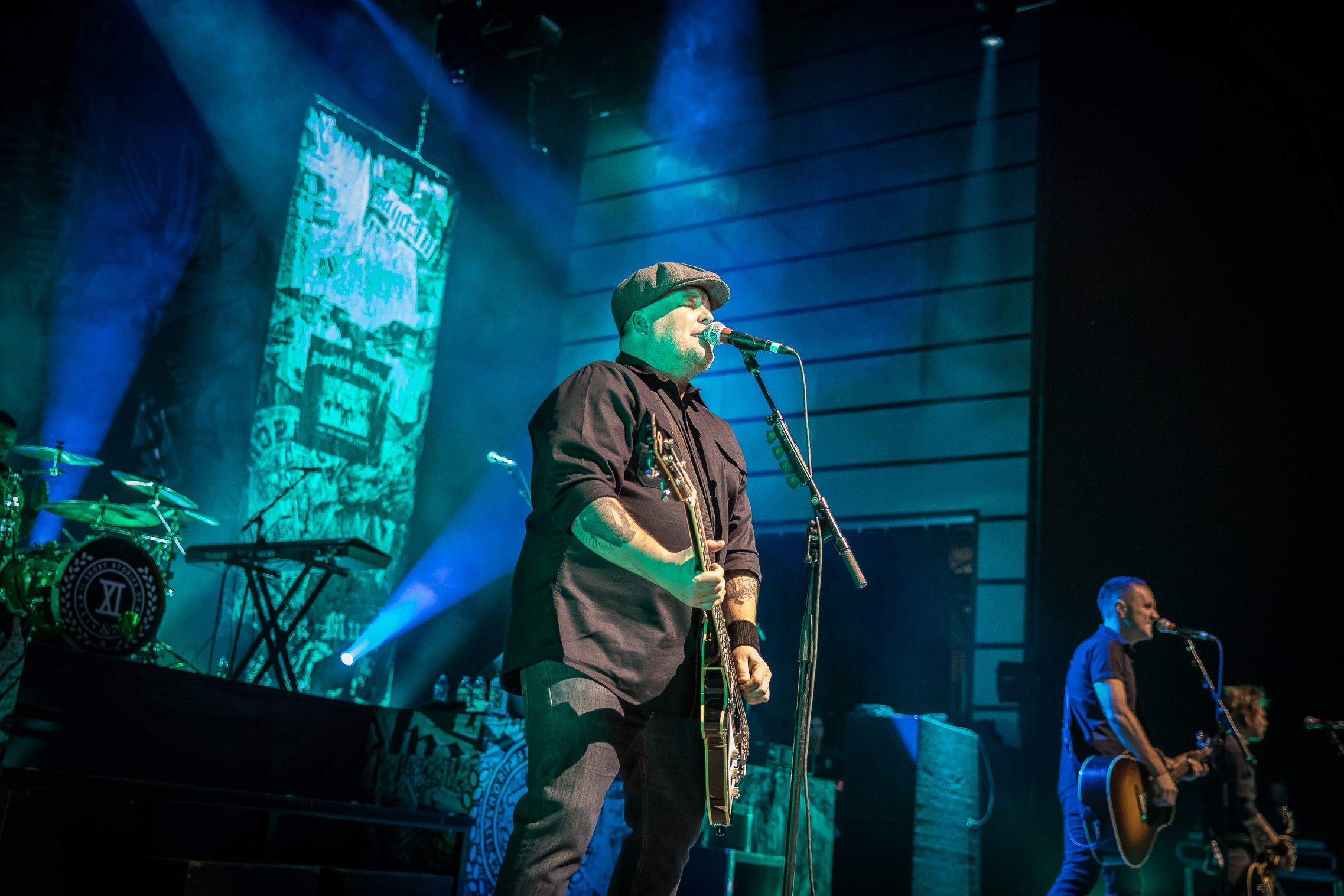 The lights dim at The Anthem, you can hear the crowd beginning to come to life as the unmistakable and haunting rendition of "The Foggy Dew" performed by Sinead O' Connor & The Chieftains blares from the PA system.
Taking the stage: DKM opened the show with "State of Massachusetts" showcasing the distinctive banjoriffs of Jeff DaRosa. From this point DKM continued to cranked up the energy delivering a blistering version of "The Boys Are Back" that had Al Barr doing a singalong with the crowd on the barrier.
There's no doubt that DKM are the OG's of the scene, seamlessly twisting old, new, Trad and punk together to deliver their trademark sound. DKM has a catalog of material spanning twenty plus years and nine albums, with all on display tonight. The set continued with "I Had a Hat," "Workers Song," "Citizen CIA," "Barroom Hero," and Rose Tattoo to name a few. With old time guitar smashing rock n roll shows in mind, the set (not encore) ended with Tim Brennan smashing his accordion to pieces during "Shipping up to Boston," a proper burial as put by Ken Casey!
The Dropkick Murphys played a total of twenty-three songs tonight including the encore for the rowdy bunch at the Anthem. DKM music is a fusion of trad and punk, with a blue-collar message and no one does it better. Being an old school (maybe just old) guy, the high point was "The Gauntlet" which transformed The Anthem into a mass of bodies moving in every direction!
Everything about this show was on point, the venue was incredible and the music was killer!
Set List
The State of Massachusetts
The Boys Are Back
I Had a Hat
Workers Song
Johnny, I Harley Knew Ya
Blood
Famous for Nothing
First Class Looser
Gonna Be a Black Out tonight
Curse of a Fallen Soul
Forever
Citizen C.I.A.
The Gauntlet
Barroom Hero
Going Out in Style
Folsom Prison Blues
Sunday Hardcore Matinee
Rose Tattoo
Captain Kelly's Kitchen
Shippin Up to Boston
Encore
The Irish rover
Out of Our Heads
Until the Next Time
Agnostic Front (AF) is a hardcore band based in New York City, originally formed in 1980 its members include Vinnie Stigma on guitar and vocals, Roger Miret on lead vocals, Craig Silverman on guitar and vocals, Mike Gallo on bass and vocals and Pokey Mo on drums. AF is a Nuclear Blast Records recording artist whose latest album "The American Dream Died" dropped in 2015.
IMHO all conversations about the hardcore music scene begin, and end with AF, the Godfathers of Hardcore. The stage setup was rather minimalistic with a somewhat subdued lighting scheme, and in direct contrast to the bands set which was hard, fast and furious. If it ain't broke don't fix it, right? AF took the stage and did what they've done for the last thirty plus years, delivering a NY style musical beatdown to the crowd at The Anthem! AF delivered a diverse set that had a few high points for me, including 'Old New York" and the Ramones cover of "Blitzkrieg Bop" with Roger Miret pushing the crowd to get that circle pit started! AF has a number of weapons at its disposal including Silverman's power chords, Stigma's cutting guitar riffs and Roger Miret's distinct vocals, all of which were on full display in Washington DC tonight!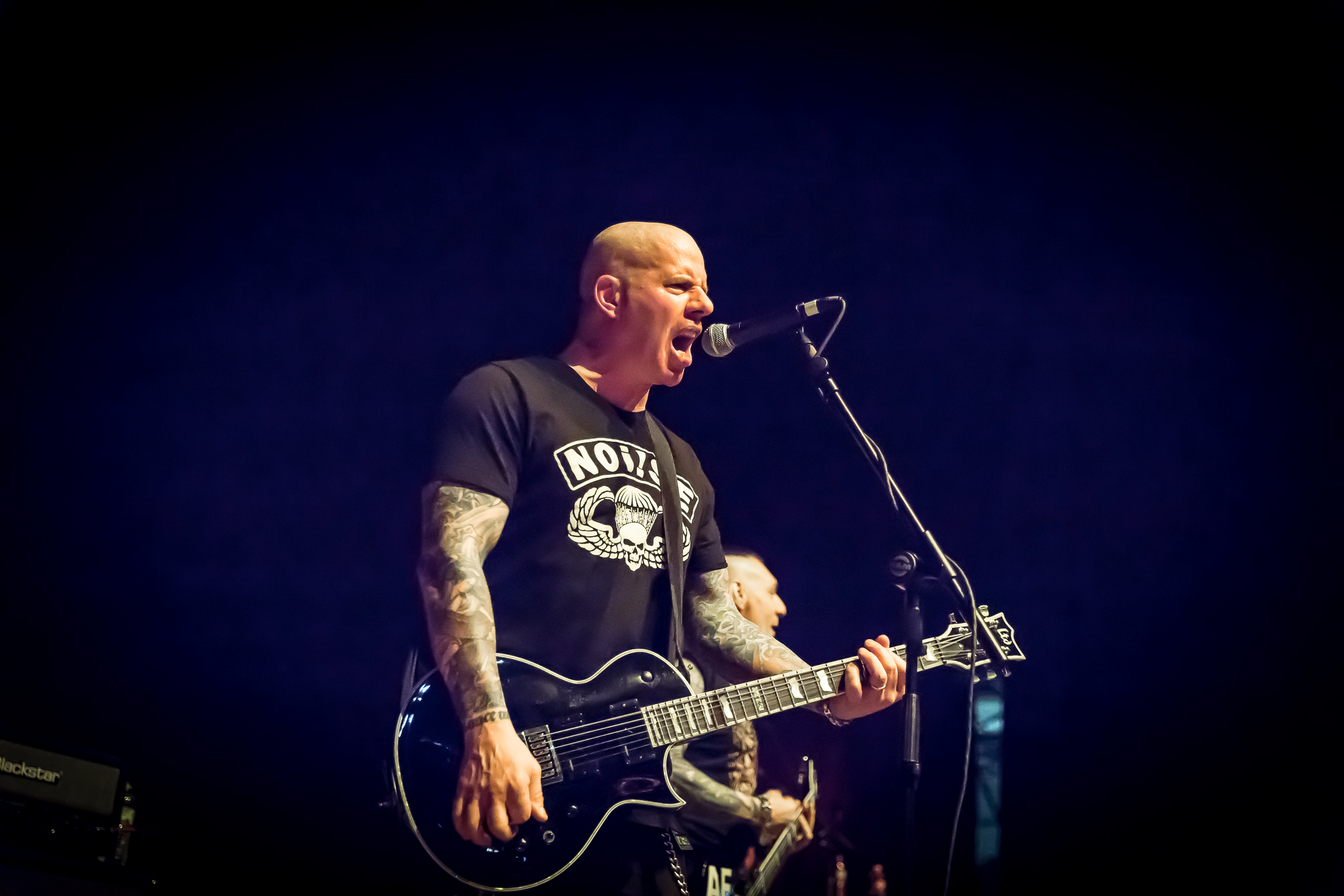 Him Skala Bim (BSB) is a Boston based Ska band formed in 1983 and includes band members Dan Vitale on lead vocals, Mark Farranti on bass, Jim Jones on guitar and vocals, Jim Arhelger on drums, Vince Nobile on trombone and keyboard and Dave Butts on keyboard and sax. BSB's latest work "Musical Biscuits" dropped in 2013. BSB comes from the rich Boston heritage of punk and ska bands and has accolades including ten Boston Music awards, Best in Boston (Boston Magazine), and Boston Business Journal rating Bim Skala Bim's "Bones" album #19 in their "Boston Top 40 Albums of All Time" list. BSB got things started tonight at The Anthem with the crowd responding to their sound and veteran stage presence. I thought they were a great addition!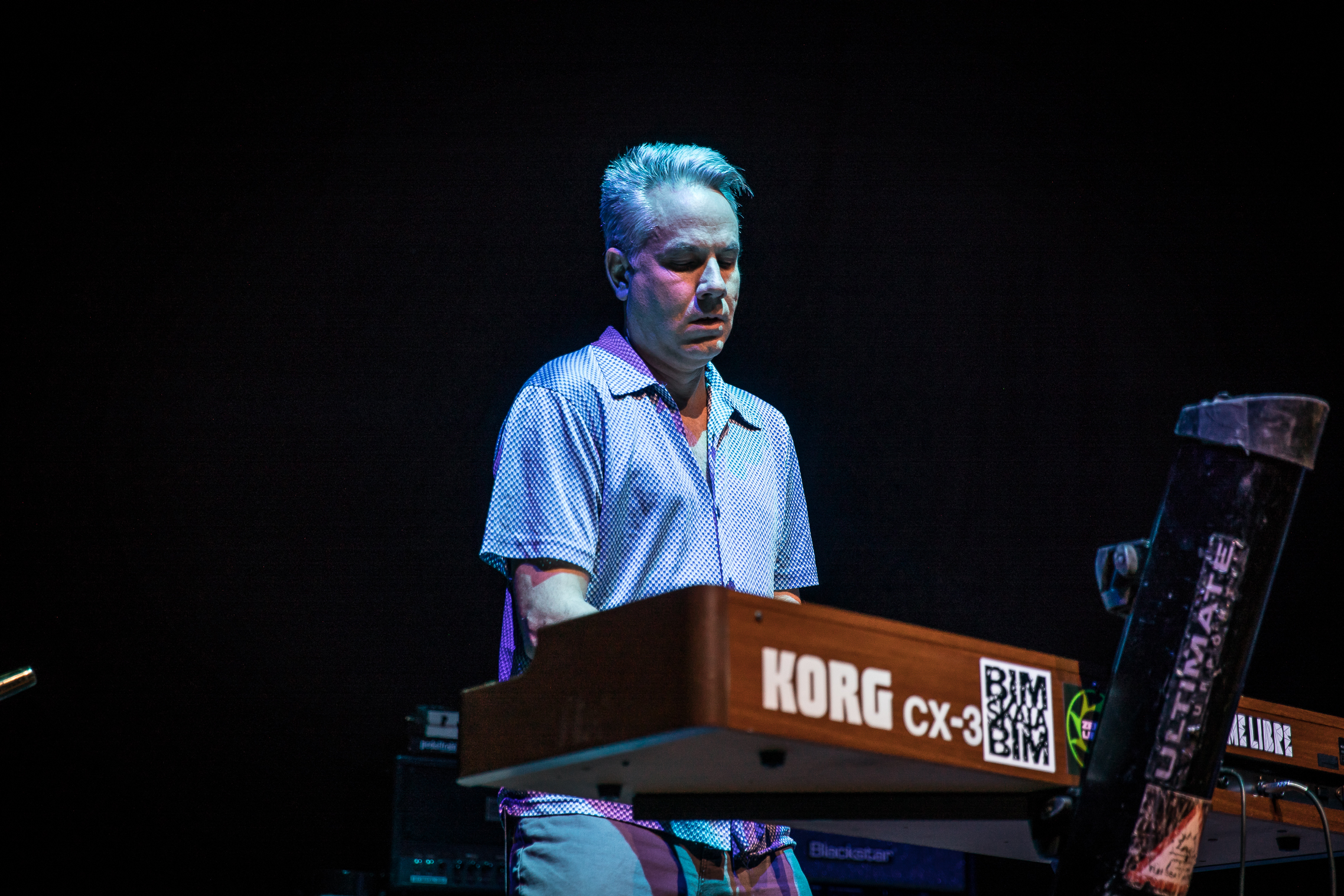 In conclusion this show was on par with some of the best I've seen, the Dropkick Murphys always bring the heat, Agnostic Front absolutely shredded it and Bim Skala Bim delivered some seriously smooth ska! I would like to thank team Dropkick Murphys for always putting together a great show, as well as the fine people at Washington DC's newest (and nicest) concert venue The Anthem, specifically Jordan Grobe of the 9:30 organization who was a total professional and just a super nice guy! Visit The Anthem's website at www.theanthemdc.com for up to date show listings.
Coverage by Patrick Gilrane
Images may not be used, modified, or cropped without permission from Patrick Gilrane or SoundBite Magazine. Please contact SoundBite Magazine for use of photography.
For upcoming events and artists features, follow SoundBite Magazine on Instagram, Twitter, Facebook, and YouTube. If you would like to be feature your event, art, music, or company on SoundBite Magazine, please contact soundbitemag@gmail.com for features and promotional inquiries.